Big 12 News
Matt Campbell Explains Why He Continues to Stay at Iowa State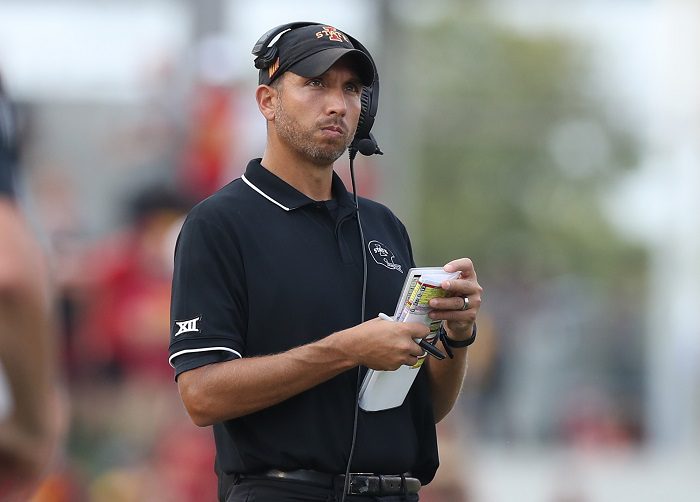 While the college football coaching scene is an ever-changing one with new opportunities available each season for rising coaching prospects, Matt Campbell's time at Iowa State has been the model of consistency.
Campbell recently sat down with The Athletic to discuss his tenure with the Cyclones detailing his commitment to the team and his excitement for the future saying, "It's completely unreal, to be honest with you."
Campbell found his way to Ames in 2016, and earned the head coaching job with Iowa State after spending time at Toledo, Mount Union, and Bowling Green. Campbell is entering his eighth season leading the Cyclones, and while he had a tough 2022 campaign finishing last in the Big 12 Conference, Campbell holds an overall record of 46-42.
"From Day 1, I feel like that's what they've said about this place: You can't sustain it. It's not doable," Campbell said. "The more things change, the more they say it can't happen. You've got to be uncommon here and be willing to do it in an uncommon way. That's the thing I love about this place. I know this program is really what I believe, or at least how I believe you should run a college football program. We still get to do that here."
Campbell brings his excitement into the 2023 season with the 41st-ranked recruiting class in the nation including four-star quarterback JJ Kohl, and a mixture of 21 three-star prospects for Campbell to mold into Big 12 starters. While the Cyclones struggled last season, Campbell has a track record of success at Iowa State and looks to make a big turnaround in the fall.