Big 12 Previews
NCAA Softball Preview: Texas Faces Tennessee in Knoxville Super Regional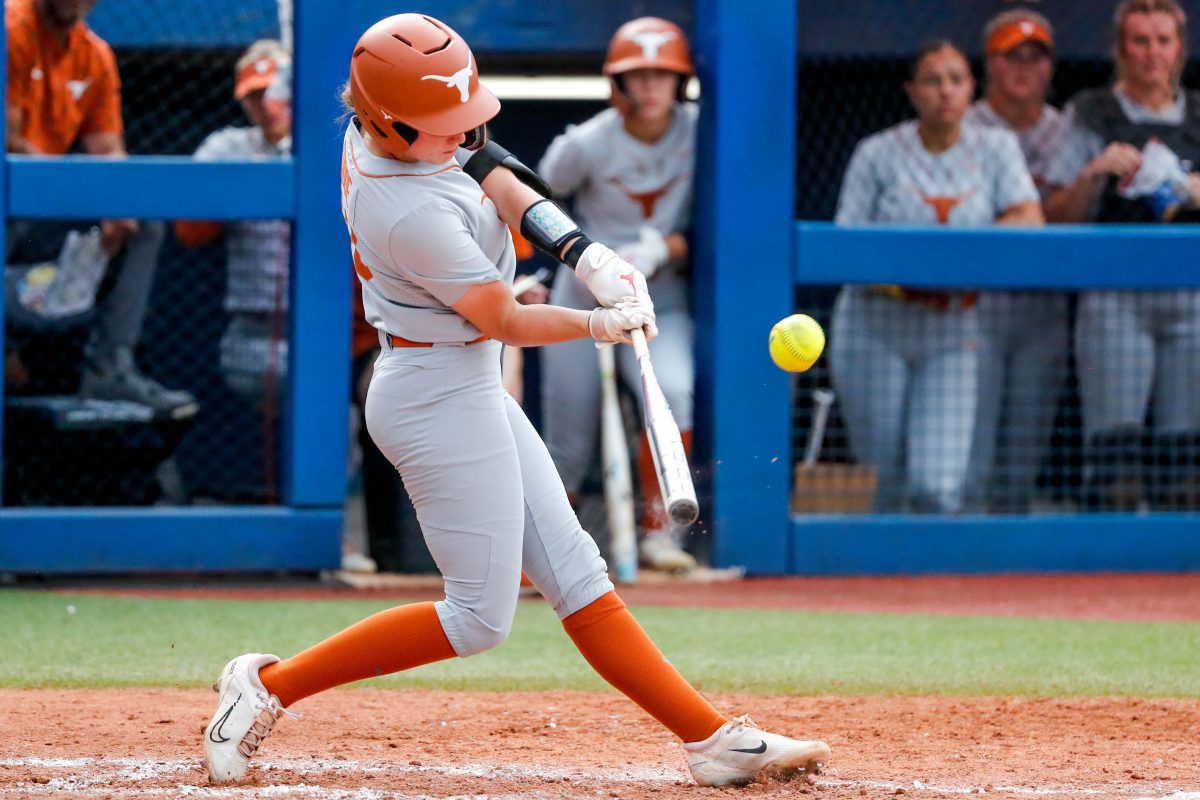 The Texas Longhorns (45-13-1) went a perfect 3-0 in the Austin Regional, outscoring opponents 21-6 in route to a Super Regional berth. With two wins over Texas A&M, the Longhorns had to face SEC competition to get to this point in the tournament and will need to do it again in Knoxville.
There, the Longhorns will face the Tennessee Lady Volunteers (47-8) who won three games of their own to advance to the Super Regionals after winning the SEC Championship a week prior. All season long, Tennessee has looked like one of the best teams in the nation and has a great shot at making some noise in OKC if they can get there.
Here's everything you need to know about the Longhorns and Lady Volunteers before their Super Regional matchup.
TALE OF THE TAPE
NO. 4 TENNESSEE (47-6)
The Lady Vols, coached by second-year head coach Karen Weekly, are a force both offensively and defensively. In fact, Tennessee is the only team not named Oklahoma to rank in the top three nationally in both scoring (7.11) and ERA (1.49). Led by Ashley Rogers (0.73 ERA) in the circle, Tennessee boasts one of the top staffs in America and makes its money keeping other teams off the board. At the plate, national home run leader Kiki Milloy leads the charge with 25 bombs on the year and a .430 batting average.
NO. 13 TEXAS (45-13-1)
While young, Texas might have one of the five most talented rosters in all of softball. The Longhorns have true freshmen starting all over the field, but don't let that fool you. The Longhorns have one of the most impressive groups of freshmen in the nation with Reese Atwood, Leighann Goode, Citlaly Gutierrez, Ashton Maloney, and Viviana Martinez all making the All-Big 12 Freshman team in 2023. This team was dominant last weekend, and if they can keep that up, pose a huge threat to Tennessee this weekend.
SUPER REGIONAL SCHEDULE
LOCATION: SHERRI PARKER LEE STADIUM; KNOXVILLE, TENNESSEE
Game 1: Friday, May 26, 3:00 p.m. CT (ESPN2)
Game 2: Saturday, May 27, 2:00 p.m. CT (TBD)
Game 3: Sunday, May 28 (if necessary)
ONE THING TO WATCH
Can Texas' youth handle the road environment in Knoxville? The Longhorns were 30-5 at home this season, but just 7-6 on the road. That doesn't bode well heading into SEC country. In a conference that is crazy about its softball, there's bound to be a raucous crowd at Sherri Parker Lee Stadium this weekend, and they won't be wearing the right shade of orange for UT. If Texas can stay locked into the game and not let the moment get too big, they're more than capable of pushing the Lady Vols.
These two were scheduled to meet up in early February at the NFCA Division I Leadoff Classic in Clearwater, but were unable to play due to weather issues. Now, we will get to settle the UT vs. UT debate with a ticket to the WCWS on the line.