Trending Now
Pac-12, ESPN Having 'No Substantive Talks at This Time': Report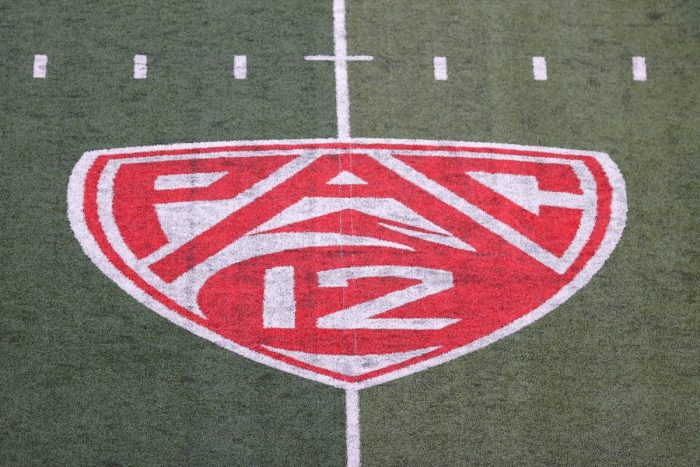 The death of the Pac-12 has been a topic of discussion since USC and UCLA packed their bags for the Big Ten last summer, and as we approach a year's worth of negotiations for a new television deal, it appears the conference is no closer to a resolution than it was at that time.
There have been networks like ION TV and The CW namedropped. Amazon has been seen as a "legitimate" buyer at one point, and its competitor, Apple TV, appears to be the only real interested party at this time.
Yes, we've seen the reports that media giants like FOX and ESPN are still at the table, but we will choose to believe the reports coming from those that aren't associated with the Pac-12's propaganda machine.
New York Post's Andrew Marchand has been covering the Pac-12 media rights blunder as well as anyone, and on Monday, he delivered this bit of news on the matter.
"ESPN and the Pac-12 are having no substantive talks at this time, according to sources," Marchand writes. "ESPN passed on the Big Ten, Sunday Ticket, Premier League, Champions League, and MLS, so the idea that it will be completely out on the Pac-12 is not in the least bit surprising. Things can always change, and maybe the Pac-12 can figure out a creative way to get ESPN involved, but right now that seems very unlikely."
Well, that likely throws the idea of a split-streaming/linear deal with Apple TV and ESPN out the window. So, what now? Well, let me tell you how this is going to go.
In the next few days, or maybe even a week, some information about the Pac-12's deal will "leak," giving folks hope that there's a legitimate deal out there. News flash: there isn't.
When unaffected reporters like Marchand and Action Sports' Brett McMurphy come out with reports every few weeks that things in the Pac-12 aren't going so well, it should paint a perfectly explicit picture of what's happening out west.
Whether it benefits the Big 12, or it doesn't, the Pac-12 is headed down the drain unless it can convince its members that a full-streaming option is viable. I, for one, cannot see that happening.