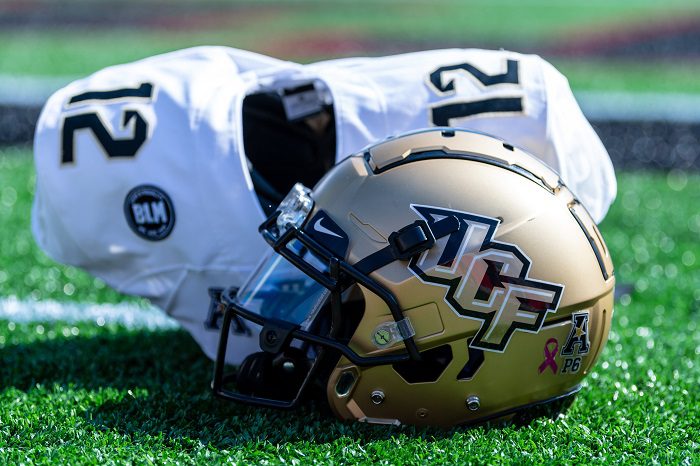 The UCF Knights officially added a playmaker at the quarterback position in the transfer portal, poaching three-star quarterback Gunnar Smith from their in-state rival, USF.
The freshman QB didn't see the field in his first season with the Bulls, but anytime a program can bring in a local prospect to compete for a roster spot, fans should be thrilled with the dose of homegrown talent.
Coming out of high school Smith was listed as a three-star prospect by the 247Sports index, as well as the 108th-ranked quarterback nationwide, and the 228th-ranked player in the state of Florida.
The UCF Knights are heading into their first season of Big 12 play under head coach Gus Malzahn, and while Smith has yet to take any snaps for the Knights, adding a talented member to the QB room is a great building block for the future.
While the UCF Knights have a full plate with a move to the Big 12 Conference on the horizon, adding Smith to the quarterback room is a huge plus. The Knights kick their season off on August 31st against Kent State and officially make their Big 12 debut against Kansas State in Manhattan on September 23rd.