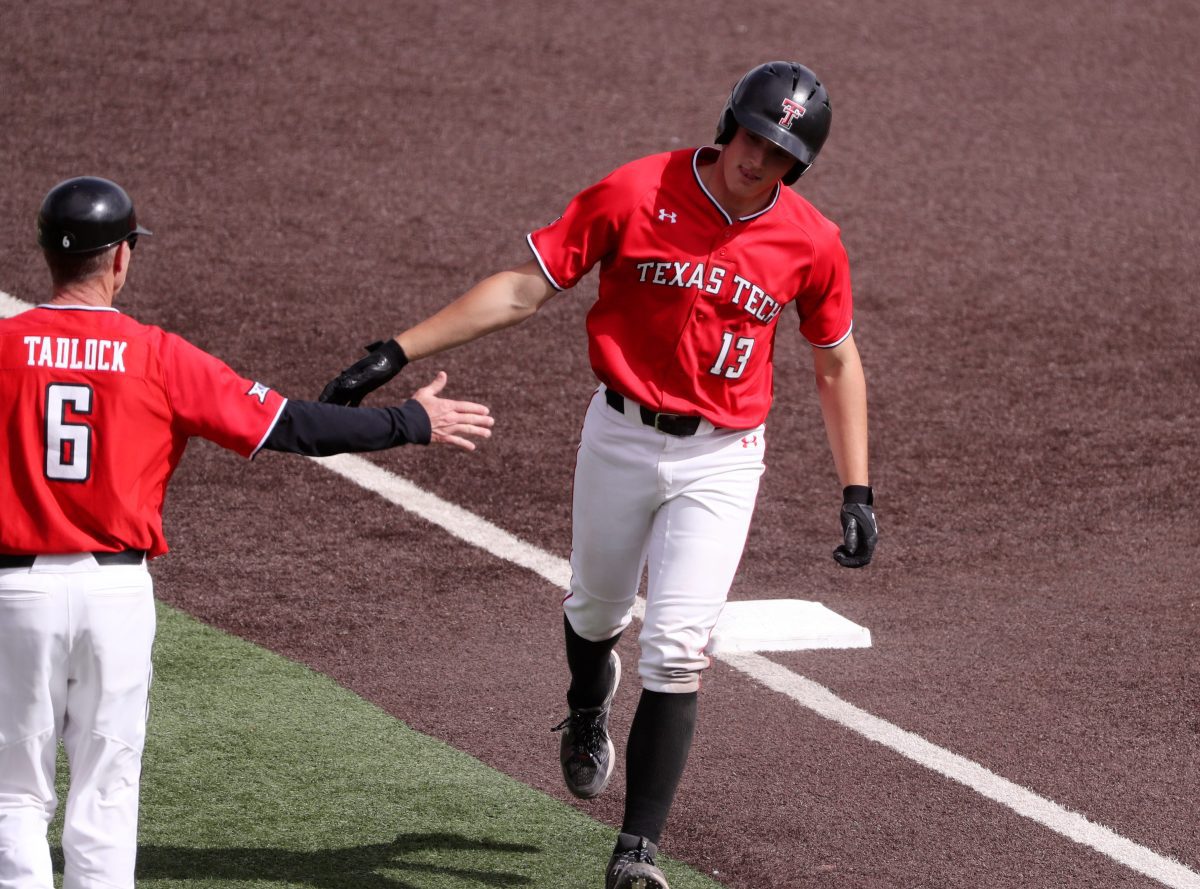 The 2023 All-Big 12 Baseball Team has been announced ahead of the Big 12 Baseball tournament, which is set to begin on Wednesday.
Texas Tech's Gavin Kash and Texas' Porter Brown joined West Virginia's JJ Wetherholt and Texas's Lucas Gordon as unanimous selections to the All-Big 12 First Team. Texas led all schools with five first-team honorees.
TCU led all schools with four selections to the All-Freshman team, including unanimous selections Karson Bowen and Anthony Silva. Baylor's Kolby Branch, Kansas' Shojinaga, Oklahoma State's Carson Benge and Schubart, Texas' Jared Thomas and Texas Tech's Kevin Bazzell were also unanimous selections.
Here's a look at the selections, courtesy of a Big 12 press release.
ALL-BIG 12 FIRST TEAM
C: Garret Guillemette, Texas
IF: Roc Riggio, Oklahoma State
IF: Brayden Taylor, TCU
IF: Gavin Kash, Texas Tech*
IF: Kevin Bazzell, Texas Tech
IF: JJ Wetherholt, West Virginia*
OF: Nolan Schubart, Oklahoma State
OF: Porter Brown, Texas*
OF: Dylan Campbell, Texas
DH: Janson Reeder, Kansas
UT: Carson Benge, Oklahoma State
SP: Braden Carmichael, Oklahoma
SP: Lucas Gordon, Texas*
SP: Lebarron Johnson Jr., Texas
SP: Ben Hampton, West Virginia
RP: Tyson Neighbors, Kansas State
RP: Carlson Reed, West Virginia
*- unanimous selection
ALL-BIG 12 SECOND TEAM
C: Chase Adkison, Oklahoma State
IF: Cole Elvis, Kansas
IF: Kodey Shojinaga, Kansas
IF: Tyler Wulfert, Oklahoma State
IF: Anthony Silva, TCU
IF: Peyton Powell, Texas
OF: Chase Jans, Kansas
OF: Carson Benge, Oklahoma State
OF: Nolen Hester, Texas Tech
OF: Landon Wallace, West Virginia
OF: Braden Barry, West Virginia
DH: Colin Bruegemann, Oklahoma State
UT: Nolan McLean, Oklahoma State
SP: Collin Baumgartner, Kansas
SP: Owen Boerema, Kansas State
SP: Mason Molina, Texas Tech
SP: Blaine Traxel, West Virginia
RP: Isaac Stebens, Oklahoma State
RP: Garrett Wright, TCU
A tie resulted in five outfielders on the second team.
ALL-BIG 12 FRESHMAN TEAM
Kolby Branch, Baylor*
Kodey Shojinaga, Kansas*
Easton Carmichael, Oklahoma
Carson Benge, Oklahoma State*
Nolan Schubart, Oklahoma State*
Ben Abeldt, TCU
Karson Bowen, TCU*
Kole Klecker, TCU
Anthony Silva, TCU*
Jared Thomas, Texas*
Kevin Bazzell, Texas Tech*
Gage Harrelson, Texas Tech
*-unanimous selection
All-Big 12 Honorable Mention
Baylor: Cortlan Castle
Kansas State: Kaelen Culpepper, Brady Day, Nick Goodwin, Brendan Jones, Raphael Pelletier
Oklahoma: Dakota Harris, James Hitt, Anthony Mackenzie, Bryce Madron, Kendall Pettis, John Spikerman
Oklahoma State: Ben Abram, Nolan McLean (RP), Juaron Watts-Brown
TCU: Karson Bowen, Kole Klecker, Cole Fontenelle, Louis Rodriguez
Texas: Eric Kennedy, Jared Thomas
Texas Tech: Brandon Beckel, Gage Harrelson, Hudson White
West Virginia: David Hagaman, Grant Hussey, Dayne Leonard, Aidan Major, Caleb McNeely, Logan Sauve, Tevin Tucker