Trending Now
Pac-12 President Signals Latest Bad News for Floundering Conference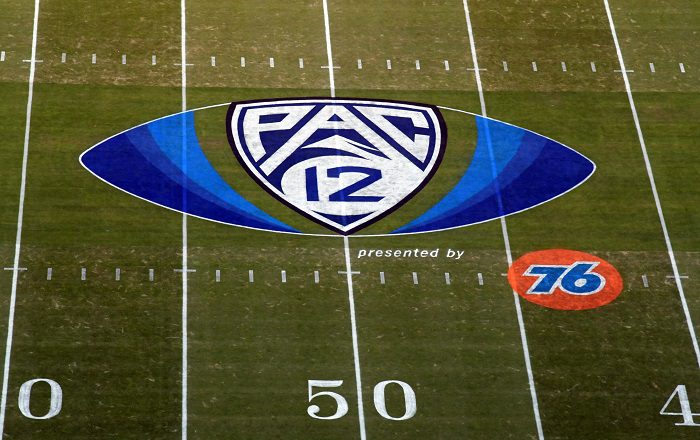 On Monday, Andrew Marchand of the New York Post reported that the Pac-12 and ESPN are having "no substantive talks at this time," meaning that the worldwide leader in sports is out on the conference's media rights.
That's not a good omen for the conference, whose death is widely considered an eventuality at this point, and coinciding reports of other events seem to point further to impending doom.
Action Sports' Brett McMurphy reported on Monday evening that Washington State President Kirk Schulz had some concerning news when it came to budgeting for WSU athletics.
According to McMurphy, Schulz says that Washington State athletics will have "temporary freeze on all current & future vacant positions until further review, as well as a pause on non-essential travel, purchases & new professional development" because of "significant decrease in Pac-12 revenue distribution as result of overpayments from one of the conference media partners that must be resolved. Relocation of the Pac‑12 headquarters out of San Francisco exceeded budget projections as well. Additionally, WSU projects that Cougar Athletics exceeded its expenditures for the year due to inadequate documentation of revenues and expenses."
So, the Cougars aren't hiring, traveling, buying, or sending employees out for workshops because of a "significant decrease in Pac-12 revenue distribution?"
That sounds like blood in the water to me. For the past several months, the Pac-12 has done a wonderful job of dancing around the question that really matters: where will the next media rights deal come from, and will is satisfy the conference's members? Well, budget cuts and significant decreases in revenue certainly aren't the words that Pac-12 brass want to hear, but that's just the truth of the matter.
I remain firm in my stance that the Pac-12 died the moment that USC and UCLA jumped ship. Sure, there's a real chance that George Kliavkoff can hold this thing together temporarily with a streaming deal from Apple TV, but will the conference's brands really sign off on that? I'm not confident that will happen, and you shouldn't be either.
A deal is "expected" to be announced in July or August according to Arizona State AD Ray Anderson, but unless the reports of ESPN and FOX being out of the running are false, I just don't see what they can offer that schools like Oregon and Washington are going to sign on with.