Big 12 News
UCF's John Rhys-Plumlee Tops 247Sports' Dynamic Quarterback List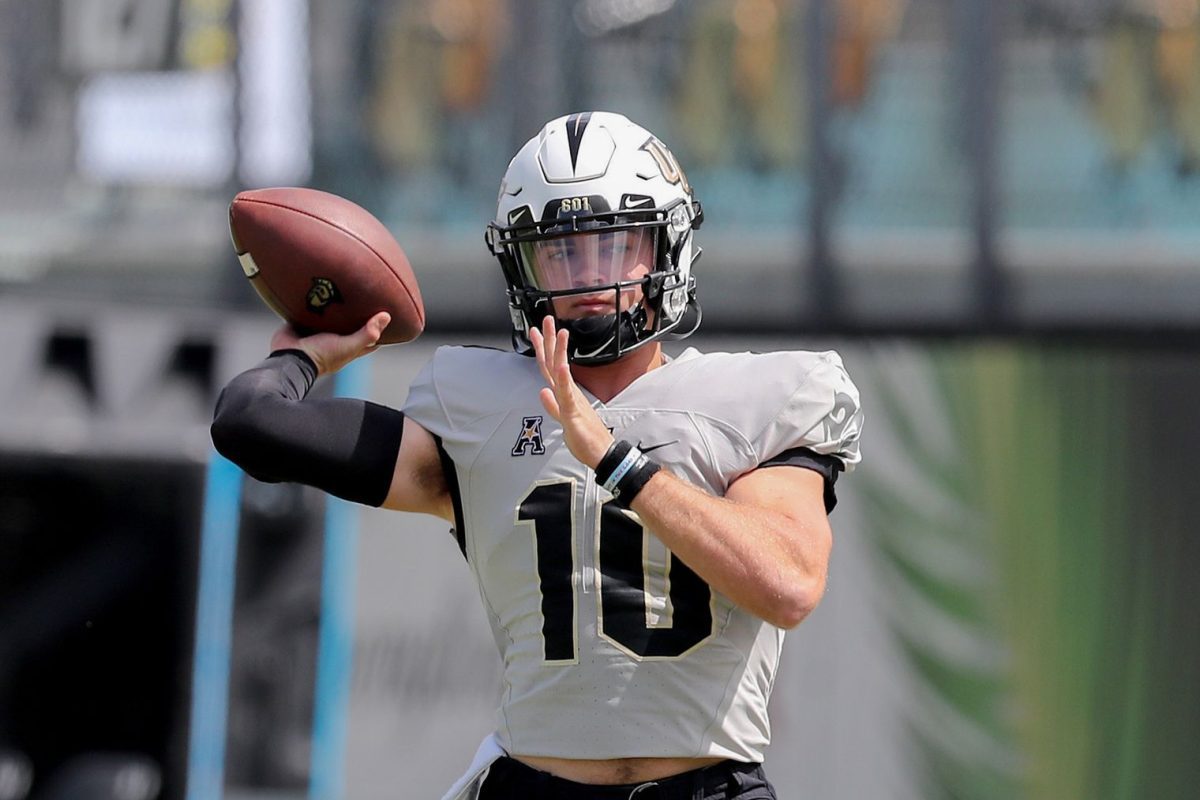 In a recent top 10 list from 247Sports, UCF's John Rhys-Plumlee headlined their list of the top 10 most dynamic athletes at the quarterback position entering 2023.
The senior from Mississippi was one of the biggest dual-threat playmakers in all college football last season which earned him the top place in the top 10, joining Kansas' Jalon Daniels (5th), and Cincinnati's Emory Jones (10th).
The UCF Knights finished the 2022 season in second place in the AAC behind only the Tulane Green Wave, largely in part to the play of Rhys-Plumlee. While having a big arm is one thing, John Rhys-Plumlee spread the field out with a combination of big throws and timely rushers to keep defenders on their toes.
Rhys-Plumlee transferred from Ole Miss after spending his first three seasons with the Rebels, and in his first year of play with the Knights, Plumlee threw for 2,586 passing yards, and a touchdown to interception ratio of 14-8.
While the numbers above are impressive, throwing isn't the only part of his game. In his senior season at UCF, the Mississippi native fell just 138 rushing yards short of earning his second 1,000-yard rushing season at the college level. Rhys-Plumlee added another 11 scores on the ground bringing his touchdown total to 25, all while averaging 5.4 YPC. John Rhys-Plumlee enters his first season of Big 12 play as one of the new addition QBs that fans everywhere should keep an eye on.