featured
Women's College World Series Field of Eight: Who Makes it to OKC?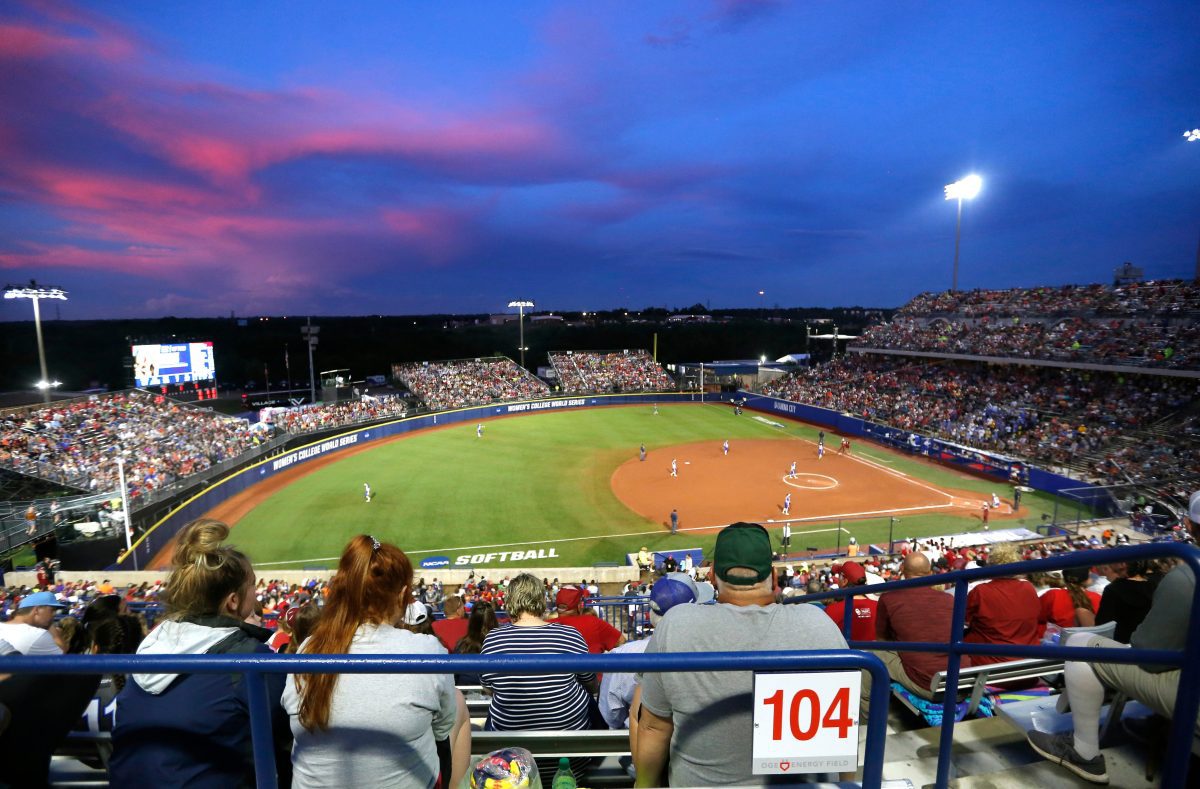 It's officially time for Super Regionals in the 2023 NCAA Division I Softball Championship, and we have some incredible matchups across the eight host sites.
Regional action produced some unexpected and exciting results like UCLA going 0-2 in Los Angeles and Washington coming back from a six-run deficit in the seventh inning to survive McNeese.
There were also expected outcomes, like Oklahoma and Tennessee dominating their regionals, and Clemson vs. Auburn producing one of the most entertaining series of the weekend.
With all of that said, only eight teams can punch their ticket to Oklahoma City, and they'll have to win best-of-three series to do it. So, who's it going to be?
Oklahoma rolled through Regional play without much of a challenge, while Clemson needed an if-necessary game to take down Auburn and advance. Clemson will have Valerie Cagle in the circle, but she's coming off a weekend with 198 pitches over 17.0 innings, and Oklahoma presents the biggest test she's ever seen. Patty Gasso and the Sooners punch their ticket to a seventh-consecutive Women's College World Series.
Winner: Oklahoma
(8) Duke* vs. (9) Stanford
Stanford looked to be on a mission during the Palo Alto Regional, outscoring Florida 19-2 over two games to advance. Duke, on the other hand, faced George Mason and Charlotte and played those games relatively close. The Cardinal were deserving of hosting a Super Regional, and I like their pitching staff and defense to win the day in Durham.
Winner: Stanford
(5) Alabama* vs. (12) Northwestern
The Crimson Tide had to work their way through Regional play without Montana Fouts, who is out with a hyperextended knee. Meanwhile, Northwestern got all it could handle from Miami in the final game, but advanced after six Ks over 3.1 innings from Danielle Williams. It will be much tougher without Fouts in the circle, but I like Jaala Torrence and the Tide to get to OKC.
Winner: Alabama
Texas clearly felt disrespected as the No. 13 seed coming into this tournament and played like it in Austin last weekend. The Longhorns made quick work of Seton Hall and Texas A&M to advance. In the other dugout, Tennessee dominated its Regional and looks like a team destined for OKC with Kiki Milloy and Ashley Rogers leading the way.
Winner: Tennessee
(3) Florida State* vs. (14) Georgia
The Seminoles were delt a red-hot South Carolina team in the Tallahassee Regional and needed a perfect game from Kathryn Sandercock to survive them. Meanwhile, Georgia's bats sent Virginia Tech packing in Athens after the Dawgs scored 32 runs on the weekend. I think this will be an interesting matchup that could go to three games, but give me Florida State to make it back to OKC.
Winner: Florida State
I didn't think Oklahoma State was deserving of the No. 6 seed in this tournament when it was announced, but consider me a firm believer that they turned things around last weekend. A big win over Wichita State and a come-from-behind victory over Nebraska instilled some lost confidence in Stillwater. They'll need every ounce of that confidence this weekend with Oregon coming to town. The Ducks dominated the Fayetteville Regional and will present a massive test for Oklahoma State.
Winner: Oklahoma State
(7) Washington* vs. Louisiana
The Washington Huskies have provided the most entertaining game of the tournament so far, with a seventh-inning miracle against McNeese in the if-necessary game on Sunday. Now, they'll face the Louisiana Ragin' Cajuns, who upset No. 10-seed LSU in Baton Rouge. This was one of the toughest Super Regionals for me to pick, but I'm going to take the underdogs on the road.
Winner: Louisiana
(15) Utah* vs. San Diego State
The Utes benefit from UCLA's meltdown and will host a Super Regional for the first time in school history. Their opponent, San Diego State, never played UCLA in Los Angeles, but outscored the likes of Grand Canyon and Liberty 19-3 in a dominant showing. However, Utah is playing fantastic softball right now, and I like Amy Hogue's squad to make the Women's College World Series for the first time since 1994.
Winner: Utah
Projected WCWS Field of Eight
Oklahoma
Stanford
Alabama
Tennessee
Florida State
Oklahoma State
Louisiana
Utah
For the latest Super Regional news, including schedule and scores, make sure to check out our HCS Softball Headquarters!