Big 12 News
Look: UCF Unveils New Helmets for Big 12 Move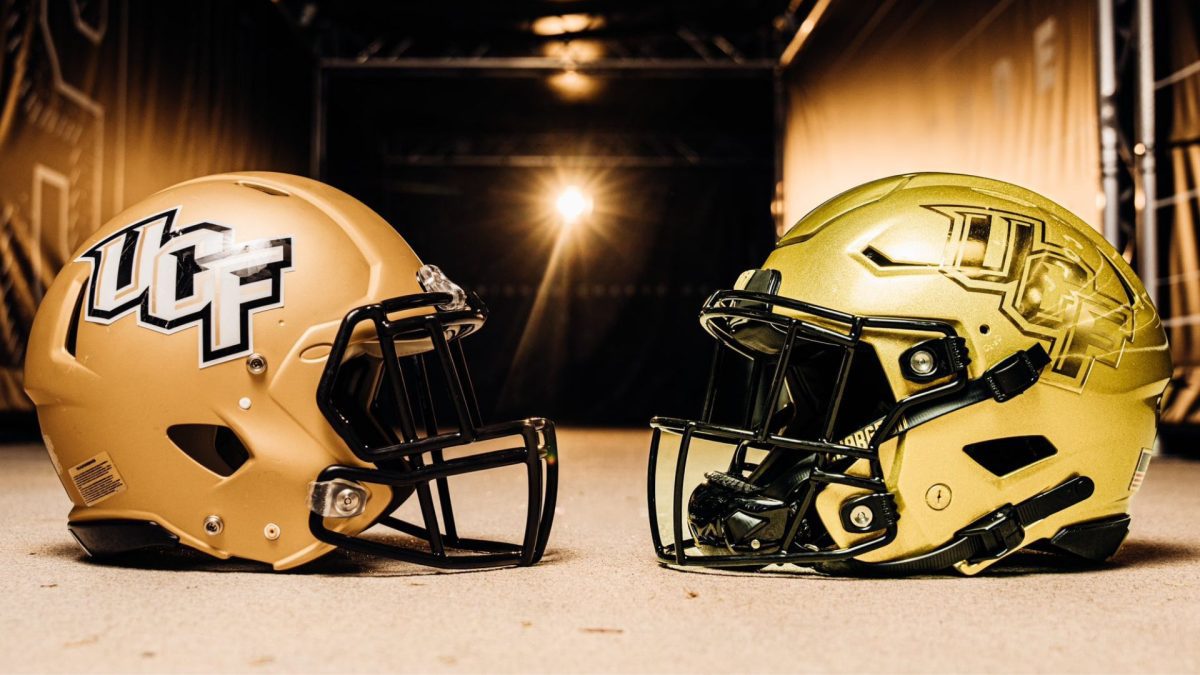 The UCF Knights will officially join the Big 12 in 38 days, marking a new and exciting future for the athletic department at the Power Five level.
The move will certainly test the rigor of the program that Gus Malzahn has continued to build upon, but folks around Orlando are feeling pretty good about things heading into 2023.
With the move to the Big 12, several things about the UCF program will change: the schedule, the competition, the national attention, the… helmets?
That's right. Heading into the Big 12, UCF will unveil a new golden helmet, marking the end of one era and the start of another.
The new look utilizes one of the cleanest color schemes in football with gold and black meshing perfectly together to create an awesome combination. The golden chrome logo on a gold helmet works so well, and I love the change. Here's a better look.
UCF will kick off its 2023 season in the Bounce House against Kent State on August 31, and will don the new helmets against the Golden Flashes.
The Knights will open up conference play on the road against the reigning Big 12 champs, Kansas State, on September 23 in Manhattan. Talk about a "welcome to the Big 12."