Trending Now
ACC Still Alive Thanks to Big 12's 'Ironclad' Grant of Rights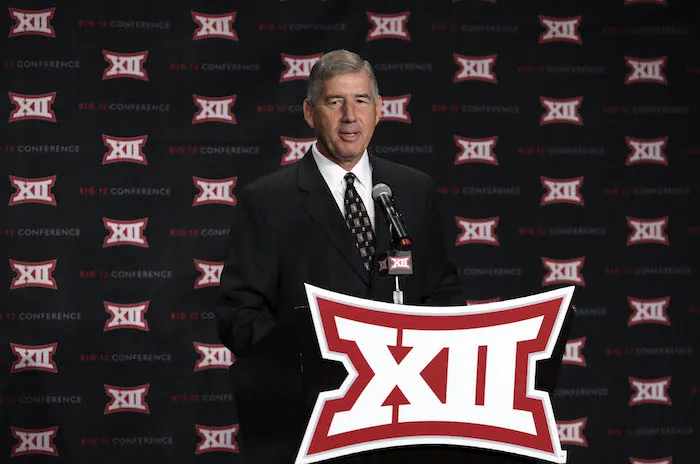 Earlier this month, the ACC had quite an issue on its hands with Clemson, Florida State, and the rest of the "Magnificent Seven" taking a serious dive into the conference's grant of rights to look for a potential way out.
However, the ACC's legal documentation was sealed up as tight as a drum, leaving the programs to look for new ways to have their financial needs met. Alas, a new revenue-sharing model was announced on Wednesday.
So, who deserves the credit for putting together such a strong contract, one that kept the ACC dam from bursting open? Well, as it turns out, the Big 12 is responsible.
According to CBS Sports' Dennis Dodd, the ACC owes its hide to the Big 12, who gave the Atlantic Coast Conference access to its most significant legal tool, its grant of rights, around a decade or so ago.
"It was professional courtesy more than anything," former Big 12 commissioner Bob Bowlsby said.
Every conference in college athletics holds a grant of rights with its member institutions, but the ACC modeled its version of the legal document entirely off of the Big 12's version, which gave the two conferences nearly "identical" legal ground to stand on, according to Dodd.
Dodd then goes on to say that Bowlsby and everyone who reviews it uses one word to describe the document: "Ironclad."
"So ironclad, in fact, that Big 12 legal minds developed the strategy relying on a landmark 115-year old Supreme Court case that traced its roots back to British Common Law in the 1600s," Dodd writes. "So ironclad that the Big 12 incorporated itself in Delaware, a state so business-friendly that 65% of Fortune 500 companies file their incorporation papers there.
"So ironclad that the verbiage in these contracts might have saved both conferences from near-extinction."
And it did.
The Big 12 has seen as much change as any conference in America over the last two waves of conference realignment. However, it's still standing as strong as ever if you ask its members.
The ACC seemed to be on the ropes with mutiny of all kinds rising up, but the lock remains unbroken thanks to a loophole-less document that keeps all things as they should be.
While there have been significant changes, like Oklahoma and Texas leaving the Big 12, the document required its pound of flesh, in the form of $100 million to exit one year early.
It might not be the exciting or flashy news that folks flock to, but at the end of the day, legal documents like the Grant of Rights are what keeps everything in order and allow conferences to exist in the way that we see them now.
So, here's a good job and a hat tip to the Big 12.