featured
Stillwater Super Regional: Oklahoma State Beats Oregon 8-1 in Game 1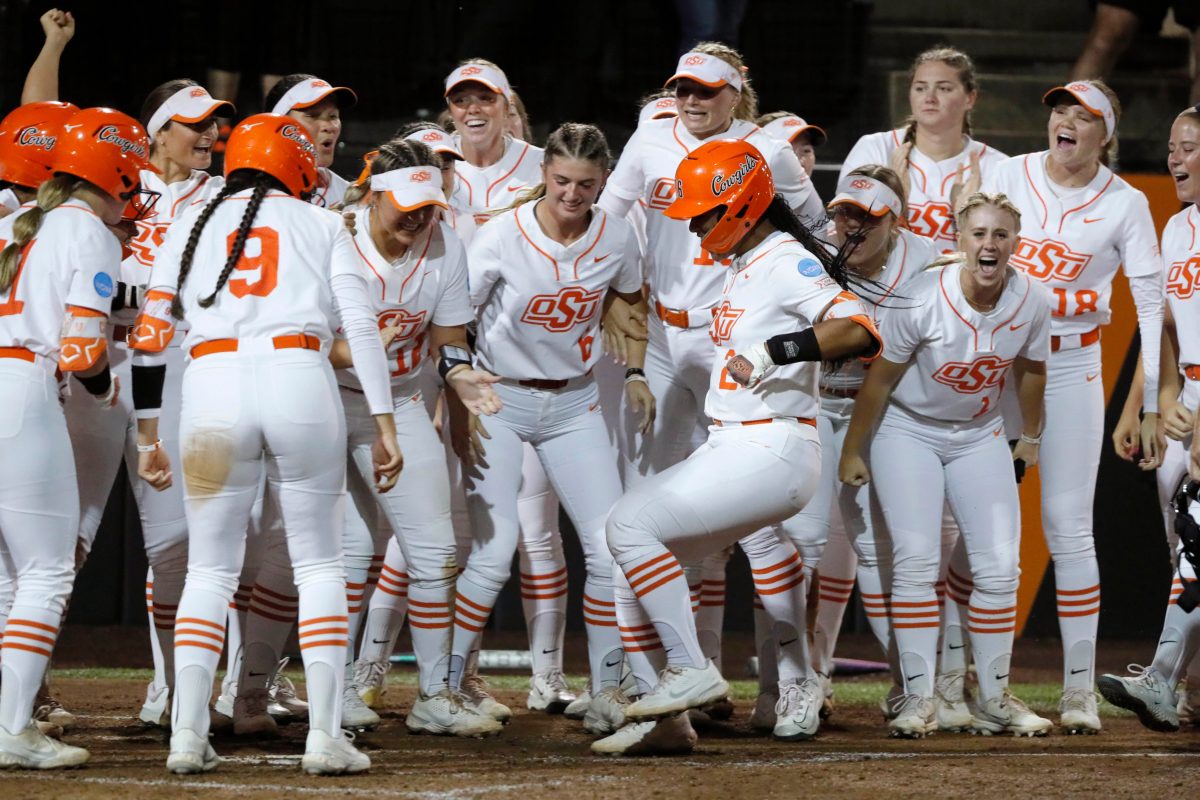 The Oklahoma State Cowgirls took a 1-0 lead in the Stillwater Super Regional with a 8-1 win over the Oregon Ducks on Thursday night.
After Lexi Kilfoyl surprisingly drew the start over Kelly Maxwell, she went on to remove all doubt with a fantastic showing against the Ducks. Kilfoyl went a full 7.0 IP with just three hits allowed, three strikeouts, and 11 groundouts. In fact, Kilfoyl had 1-2-3 innings from the third inning on and retired 17 consecutive batters to finish the game.
Oregon started off the scoring with a second-inning RBI single from Alyssa Daniell, which brought the speedy KK Humphreys across the plate for a 1-0 lead for the Ducks. Morgan Scott went 3.1 innings and kept Oklahoma State off the board until Kiley Naomi took her deep on a first-pitch strike to draw even, 1-1.
From there, Oklahoma State took off with the game and never looked back. After Naomi got the party started for the Cowgirls in the fourth, Morgyn Wynne reached on a fielder's choice and the Micaela Wark scored on a throwing error from Oregon. Tallen Edwards then singled to left field bringing Katelynn Carwile across to make it 3-1 Cowgirls.
The scoring picked right back up for Oklahoma State in the fifth, when Micaela Wark drove in Rachel Becker, who scored unearned to make it 4-1. Then with two runners on, Morgyn Wynne struck again, this time sending over the left field wall to make it 7-1 Cowgirls.
Megan Bloodwort scored on a Chyenne Factor infield single that should've been scored an error in the sixth, making it 8-1 OSU.
The Cowgirls will look to clinch a spot in Oklahoma City on Friday, as they take on Oregon at 5:00 p.m. CT on ESPN2.