Oklahoma Sooners
Watch: Oklahoma Softball Shares 'Marita Hynes Moments' Ahead of Super Regionals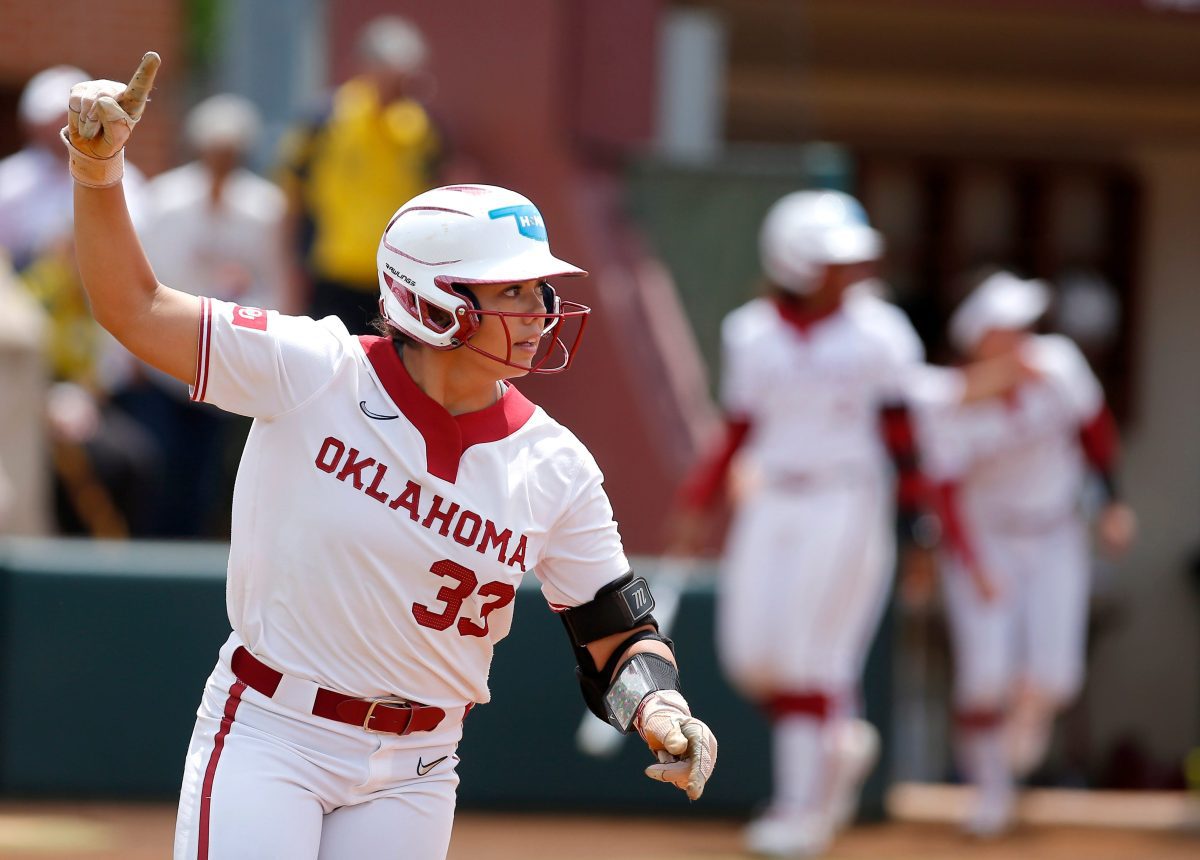 Last September, the Oklahoma Softball program broke ground on Love's Field, their brand new state-of-the-art softball field and facility which will be ready for use in 2024.
With the new stadium well underway, the current ballpark is prepped for its final weekend of action. This weekend against Clemson, the Sooners will take Marita Hynes Field for the final time, as they hope to punch their ticket to the 2023 Women's College World Series.
Since the complex opened in 1998, Marita Hynes Field has been home to a national powerhouse in the sport of softball, with six national championships since its first in 2000, and each of the last two in 2021 and 2022.
Oklahoma has appeared in every NCAA Softball Tournament since 1994 and has won 15 regular season Big 12 Championships inside the lines of that ballpark, and every single one of them since 2012.
There aren't enough superlatives to use when describing how dominaint Oklahoma Softball has become in recent years, and they've done it all while calling Marita Hynes field home.
So, it should come as no surprise that saying goodbye to the legendary field is going to be tough for players, coaches, and fans alike.
The Oklahoma Softball social media team shared a video of some of the greatest moments at Marita Hynes Field on Thursday as the reality of this weekend starts to set in.
While there have been tons of great memories at Marita Hynes Field, the Sooners new complex will help usher in a new era of softball as OU transitions into the SEC.
Love's Field, a $27 million project, will hold 3,000 fans at future home games, which more than doubles the current capacity of 1,378. That kind of crowd will create one of the best environments in all of college softball, which the Sooners are already used to playing at Hall of Fame Stadium as often as they do.
Oklahoma and Clemson are set to get the Norman Super Regional started on Friday at 2:00 p.m. CT, with Game 2 scheduled for Saturday at 1:00 p.m. CT. The Sooners and Tigers will play a best-of-three series to determine who will head to Oklahoma City next weekend for the WCWS.
If you haven't already, be sure to stay up to date with all the Super Regional action right here.