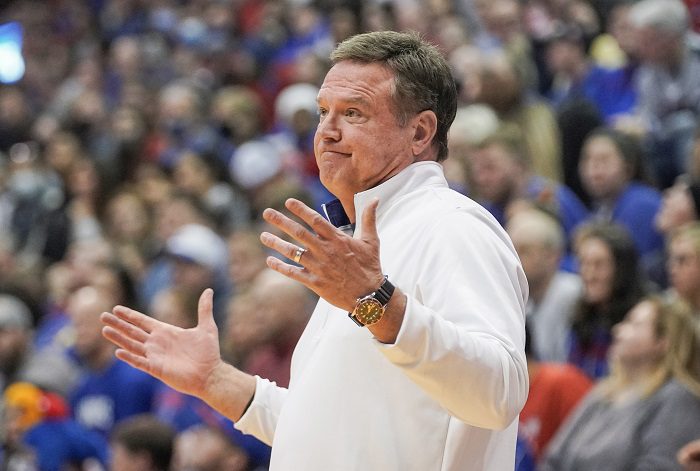 In a recent interview with the Field of 68 Podcast, Kansas head coach Bill Self detailed his thoughts about the transfer portal and the negative ways that it affects the future of the sport.
Self spoke about the eight players in the transfer portal so far for the Jayhawks, as well as new additions like Michigan transfer Hunter Dickinson and Texas transfer Arterio Morris but despite the Jayhawks roster overhaul, Self detailed his thoughts candidly saying that, "The portal is not good. I'll be the first to tell you that."
Self's full thoughts can be seen in the video above, but the general idea behind his opinion came down to the concept of kids experiencing a taste of adversity, then entering the transfer portal instead of sticking it out, and working through their problems.
"The portal is not good," Self said. "I'll be the first to say this, in a way that's good for our sport over time. Over time, the portal is not good where kids can just leave all the time. People say 'Well they should be able to' Well that's fine and dandy, but also the first time you hit a road bump you should actually go over it as opposed to around it."
While the transfer portal continues to become a topic of conversation each offseason, Bill Self and the Jayhawks managed to rebuild their roster with big-name pieces like Hunter Dickinson, Nicolas Timberlake, and Arterio Morris to fill the gaps left after a record eight players entered the transfer portal.
Self continues to bring in some of the top talents in all of college basketball from both incoming freshman, and the transfer portal, and with the dead period ending tonight at midnight (May 26th), the Jayhawks have even more opportunities to build their roster.