featured
Tennessee Beats Texas 5-2 in Game 1 of the Knoxville Super Regionals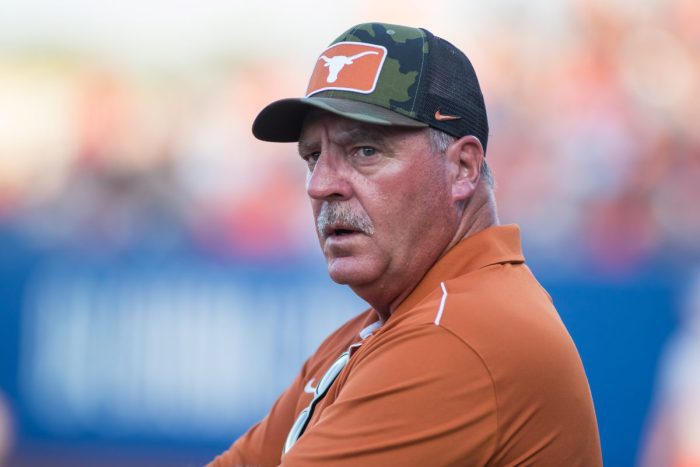 The No. 4 seed Tennessee Volunteers were just too much for Texas on Friday, taking down the No. 13-seeded Longhorns, 5-2.
Ashley Rogers (18-1) earns the win after going 7.0 IP with eight Ks, eight hits, and two earned runs on the afternoon.
Mac Morgan (18-4) will take the loss after going 4.0 IP with six hits, one strikeout, and four earned runs allowed.
The Vols got the scoring started in the second as a single from Kiki Milloy led to Jamison Brockenbrough getting across home plate to make it 1-0, Tennessee. The very next batter, Zaida Puni, belted a 1-1 pitch into the scoreboard in left field for a three-run homer to make it 4-0 Lady Volunteers.
Texas would answer in the third with an RBI single from Bella Dayton to make it a 4-1 deficit in the third inning. After a scoreless fourth from both teams, each team would plate a run in the fifth to make it 5-2 in favor of the Lady Vols.
In the top of the sixth, Texas seemed to have a rush of momentum as they worked into a position to tie the game with two on and Leighann Goode at the plate. However, Goode grounded out and stranded two runners in what proved to be a trend in this game, with Texas leaving eight runners on.
Texas had prime scoring opportunities in the third, fifth, and six innings, but they weren't able to capitalize. Add to that two costly errors from the Longhorns, and you have a winnable game that slips away from the underdog road team.
Texas will get a chance to even the series on Saturday, with Game 2 scheduled for 2:00 p.m. CT on ABC.