Oklahoma State Cowboys
Four Thoughts on Oklahoma State's 6-5 Win Over Texas Tech in the Big 12 Baseball Tournament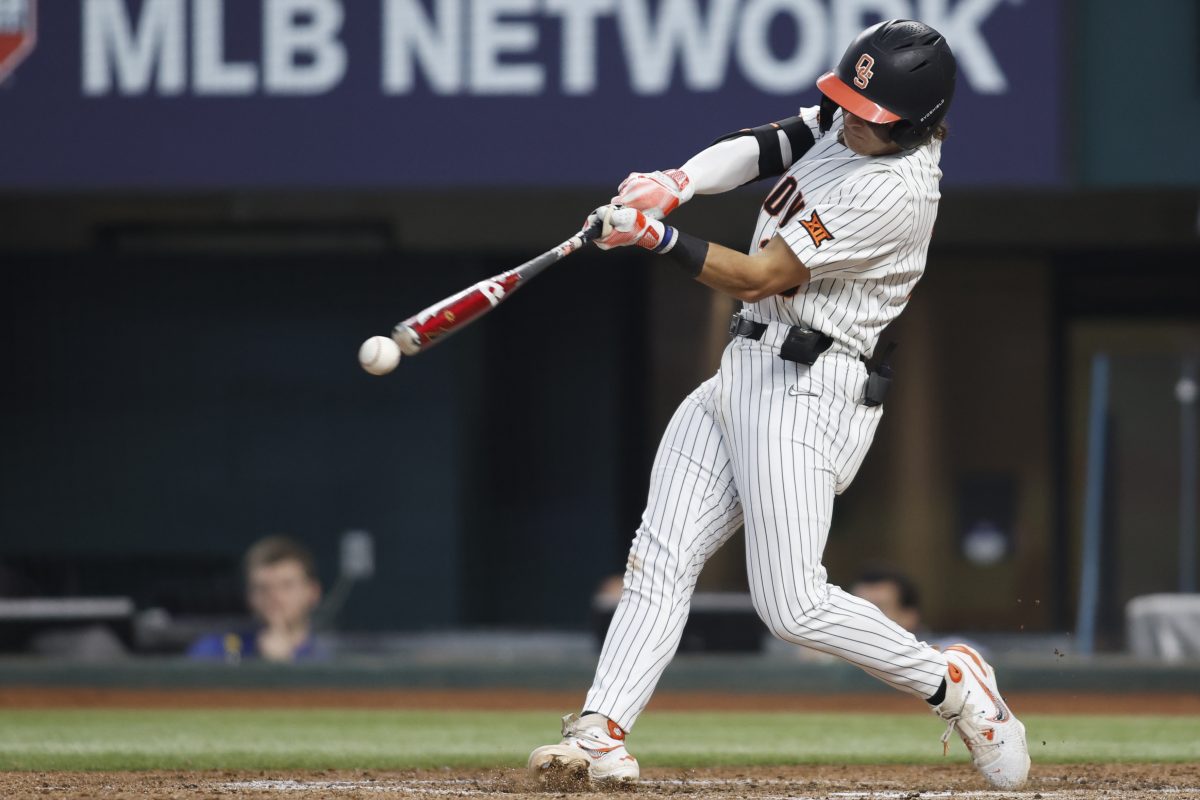 Saturday is semifinals day for the Big 12 Conference Baseball tournament. We have completed three full days of Big 12 action as we are finally getting down to the last four teams.
For the third game on Saturday, it was a rematch between Oklahoma State and Texas Tech. The Cowboys entered the day needing two win two games against the Red Raiders to reach the finals on Sunday.
As for Texas Tech, they needed to win just one more game on Saturday to reach the finals. With each team having one loss after their first game, it was win or go home. In the end, the Cowboys were able to survive and advance. Here are my four thoughts on Oklahoma State's 6-5 win over Texas Tech.
1. Kyle Robinson Was Electric
Coming into this game, Kyle Robinson was not someone I was that familiar with. He had made sixteen appearances this season and was mostly used as a bullpen guy. But Kyle ended up making the start on Saturday afternoon and he was lights out from start to finish. Robinson pitched five full innings and didn't allow a single run. He also struck out eight batters during his time on the mound.
His performance was extremely impressive considering the fact that Oklahoma State has one of the best offenses in the entire country. Unfortunately for him, his team wasn't able to finish the job.
2. A Comeback to Remember  
Up until the top of the fifth inning, both pitchers were absolutely dealing on the mound. Oklahoma State's Janzen Keisel and Texas Tech's Kyle Robinson were having a serious pitching battle going on. But that all changed in the fifth inning when Texas Tech's offense woke up. Kevin Bazzell knocked in a run and Gavin Kash brought in a run as well.
However, the highlight of that inning was Hudson White's three-run second deck missile that he hit.
With a 5-0 lead, this game looked over as Texas Tech had all the momentum.
However, that momentum shifted in the eighth inning after Beau Sylvester's big two-run blast that brought the Cowboys within three.
Then thanks to a wild pitch and a two-RBI single by Carson Benge, this game was tied at five after eight innings.
With Texas Tech's best closer on the mound in Brandon Beckel, Aidan Meola hit the game winning walk-off home run to send Oklahoma State to the championship game.
What a comeback by the Cowboys and what a game this was to watch. I just hope the championship game on Sunday will be this exciting.
3. Oklahoma State Should Host a Regional
Entering Saturday, D1Baseball.com had the Oklahoma State Cowboys picked as the 14th seed. Now with two more wins in the tournament, Oklahoma State should host no matter what happens on Sunday. The Cowboys are a top 16 team in my eyes and their RPI at 18 would also agree with the eye test. Oklahoma State is going to be a team to watch for on Monday because they will likely be the only host from the Big 12 Conference.
4. The Championship Game is Set
After Saturday's games, we have seen four full days of exciting Big 12 baseball action. Eight teams made the trip to Globe Life Field in Arlington and now just two teams remain. Both Oklahoma State and TCU are playing some great baseball right now and it's going to be a fun one on Sunday afternoon.
By the end of the day on Sunday, we are going to crown a Big 12 Tournament champion and I can't wait.