Big 12 News
Two Big 12 Teams Battling for Tennessee Recruit Olivier Nkamhoua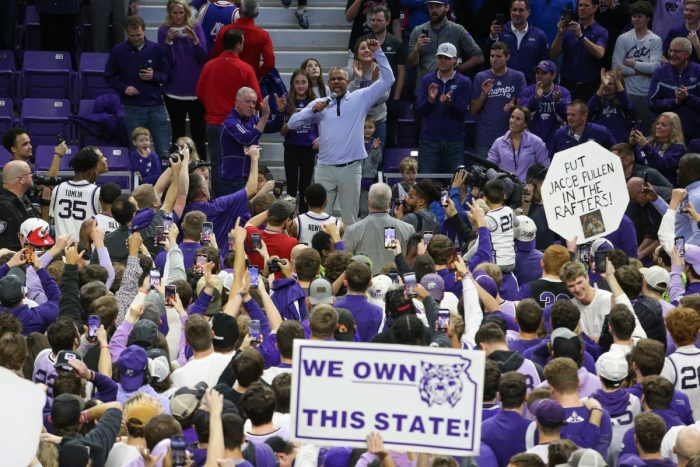 Shortly after finishing an official visit to West Virginia, Tennessee transfer Olivier Nkamhoua took a surprise visit to Kansas State prior to his visit with Michigan.
The Tennessee big man enters the transfer portal with one year of eligibility remaining, and averaged 10.8 points, 5.0 rebounds, and 2.0 assists per game after leading the Volunteers to the 2023 NCAA Tournament as one of the best teams in the nation.
Nkamhoua elected to take a stop in Manhattan following a visit to Morgantown on Friday, and while the Finland native didn't have the Wildcats on his radar originally, Jerome Tang jumped in the battle in hopes of landing the dynamic big man in the transfer portal.
Both West Virginia and K-State enter the Nkamhoua sweepstakes in hopes of bringing another big name player to their roster for the upcoming season. The Mountaineers have landed one of the best transfer classes this offseason bringing in players like Syracuse big man Jesse Edwards, Arizona guard Kerr Kriisa, and Montana State forward Rae'Quan Battle, while the Wildcats have been relatively quiet landing only one transfer in UNT's Tylor Perry.
The visit to the Wildcats came as a bit of a shock, but with head coach Jerome Tang looking to bring in an experienced forward in the portal, the Wildcats could have their guy in Olivier Nkamhoua. Nkamhoua is set to tour Michigan later this week, but with two Big 12 Conference members fighting to land the Tennessee transfer, the coming weeks should be interesting.