Big 12 News
Josh Holliday Hopes Big 12 Tournament Adopts New Format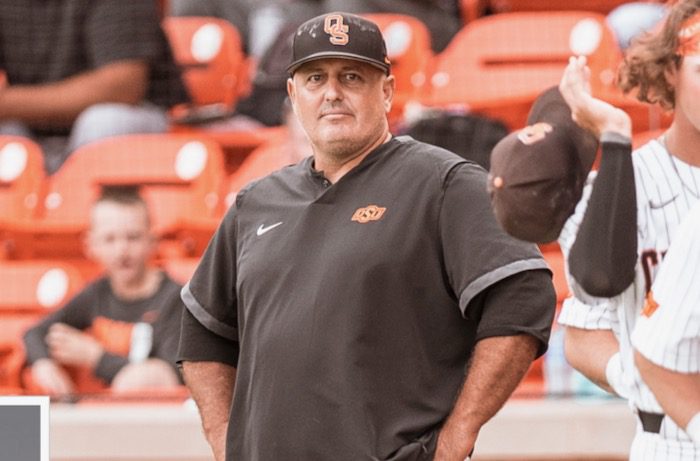 Oklahoma State coach Josh Holliday was clearly proud of his team after it played six games in five days to reach the Big 12 Baseball Tournament title game against TCU.
The Cowboys lost, 12-5, and during the game the Cowboys learned they would host a regional. That's good news for a team that's obviously tired from the grind of the Big 12 Tournament.
It's a grind that Holliday hopes changes next season when the league expands to 14 teams for one season before going back to 12 teams in 2024-25 when Oklahoma and Texas move to the SEC.
"This is a good tournament, but the grind on teams and what you go through? No, I don't think that this format is great for the teams that have to compete their way through it," Holliday said on Sunday.
The Big 12 Tournament, like most conference baseball tournaments, is double elimination. It's designed that way to mirror the format in the NCAA Tournament and the College World Series.
TCU won all of it games and the title only having to play four games.
But, once you lose, it's a grind. It's even worse if you lose your first game, as Oklahoma State did on Wednesday.
Holliday isn't complaining about his situation. Let's make the clear. The Cowboys lost on Wednesday and that was the hand they were dealt. Plus, the Cowboys have reached the conference tournament title game this way before.
"Someone could just say, 'Well, don't get in the loser's bracket,' and my response would be, 'No kidding,'" Holliday said.
But, the Cowboys played a single game on Wednesday, Thursday and Friday. They had to beat Texas Tech twice on Saturday in back-to-back games. Holliday went into Sunday's title game with TCU featuring a depleted pitching staff and a weary team, and it showed.
It's a good reason, he says, to consider a different format.
"I'm suggestive of a different format for the years to come," Holliday said. "Especially with the Big 12 Tournament taking on a new dynamic where it has to be done by Saturday and not by Sunday. So am I in favor of this format? I am not. Do I understand it? Sure."
You can find Matthew Postins on Twitter @PostinsPostcard