Big 12 News
Big 12, Colorado in 'Substantive' Talks: Report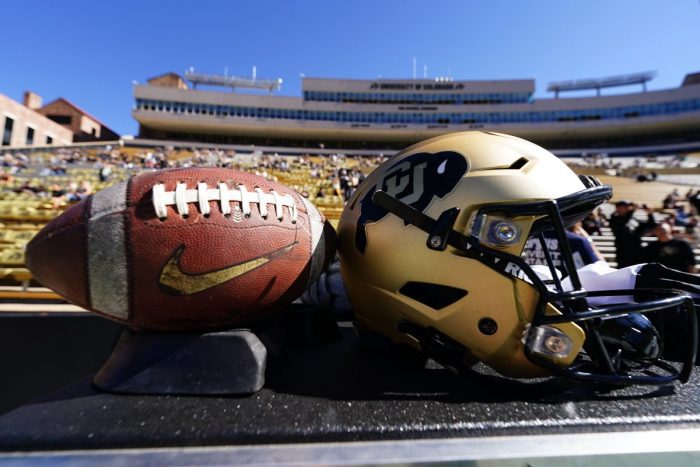 According to CBS Sports' Dennis Dodd, Colorado has held "substantive" talks with the Big 12 conference as the university weighs its options in regard its future with the Pac-12 Conference.
With the Pac-12 inching closer to a television deal that may never come, Dodd says that Colorado is "performing due diligence to determine whether to return to the conference it once called home."
As is the case with the rest of the Pac-12, the Buffaloes are holding steady right now as the conference waits to hear about the new media rights deal that has yet to be determined despite several months' worth of negotiations.
Colorado and the Big 12 have met "face-to-face" while meeting consistently over the past several months according to the report, and will not make the move to the Big 12 without the full support of head football coach Deion Sanders.
Colorado's rumored interest in the Big 12 was the "talk of the Fiesta Summit" earlier this month according to Dodd, and said interest became more public last week after The Oklahoman's Berry Tramel reported that the Buffaloes were "ready to commit" to the Big 12.
"I have no comment other than what I said last week," Colorado AD Rick George told CBS Sports. "We are proud members of the Pac-12. In a perfect world, we'd love to be in the Pac-12, but we also have to do what is right for Colorado at the end of the day."
If Colorado were to rejoin the Big 12, it is expected that the Buffaloes would receive an equal media rights share of $31.7 million, which makes the move all the more attractive.
Dodd also says that Big 12 schools are expected to get an update on the matter later this week during spring meetings in West Virginia. Plus, he also maintains that the feeling remains that if Brett Yormark can land one Pac-12 school, the rest of the Four Corner schools — Arizona, Arizona State and Utah — would follow.