Big 12 News
K-State's Pete Hughes Calls Out NCAA Tournament Selection Committee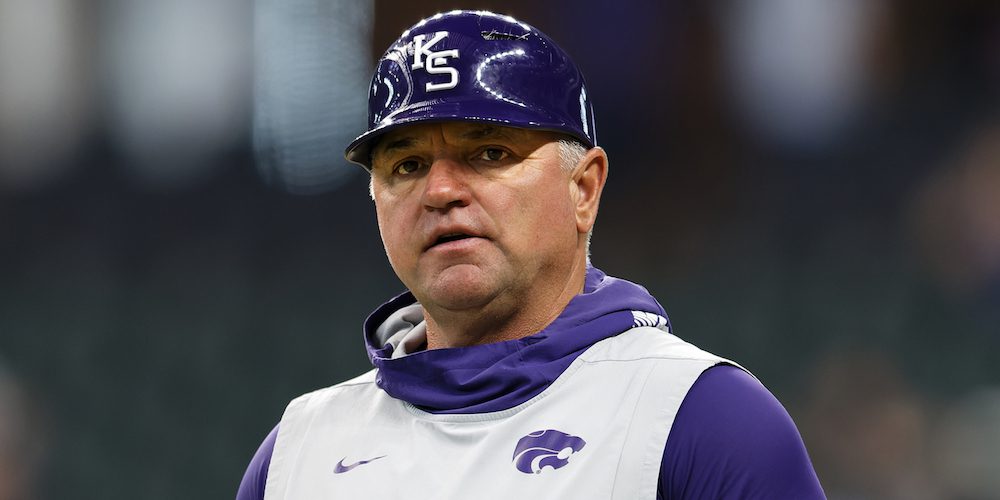 The Kansas State Wildcats Baseball team missed out on a bid to be a part of the 2023 NCAA Tournament on Monday morning, and after not hearing the Wildcats' name announced in the NCAA Tournament selection show, many have openly criticized the NCAA's selection process.
With backlash from Big 12 fans, K-State fans, and college baseball fans alike, many have banded together to call out the NCAA, most recently, Kansas State head baseball coach Pete Hughes.
Many fans have been critical of the NCAA Selection Committee's reliance on the RPI metric with NCAA Baseball Chairman John Cohen even mentioning that RPI is a flawed metric, yet citing it as the reason for multiple teams missing out on postseason play.
Hughes' squad finished in fifth place in the Big 12 Conference with an overall record of (35-24, 13-11 CONF) finishing ahead of both Texas Tech (39-21, 12-12 CONF) and Oklahoma (31-26, 11-13 CONF) who each received a tournament bid.
The Wildcats missed out on the 2023 NCAA Baseball Tournament due to a factor of different reasons, but with K-State head coach Pete Hughes calling attention to the problem spots with the selection committee and its selection process, I would expect more conversations to continue in the near future.