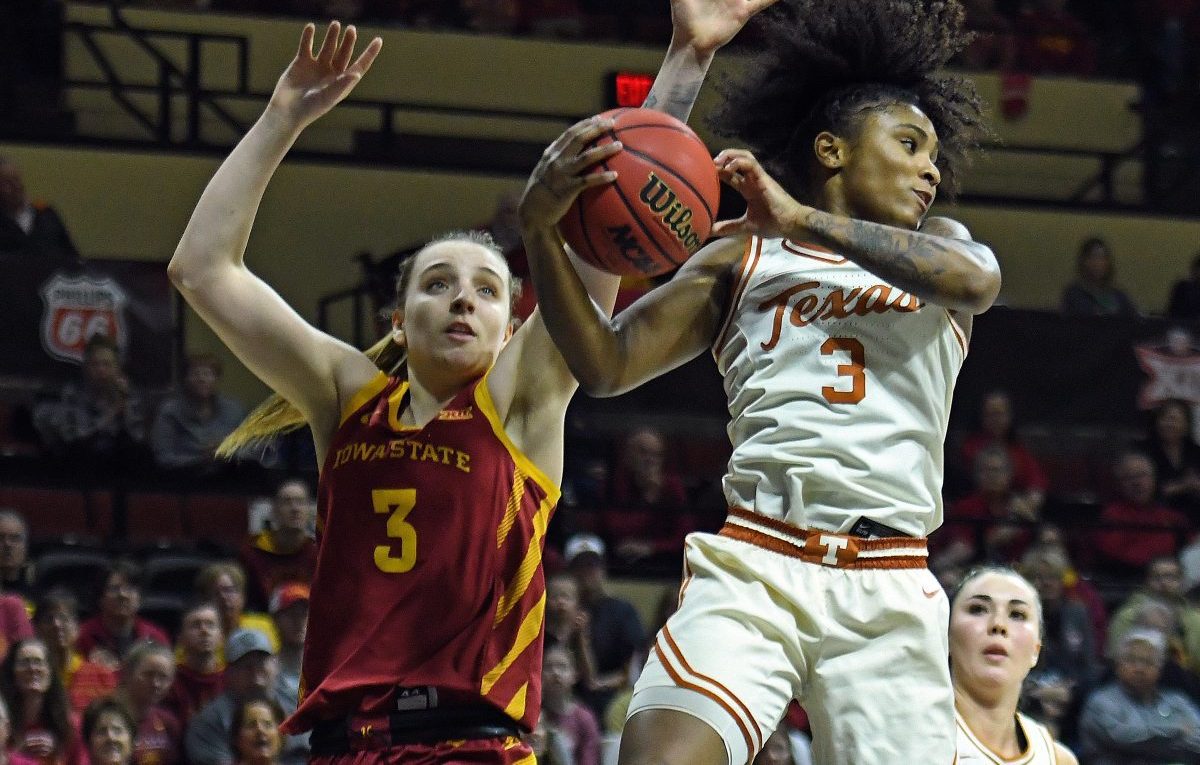 The Texas Longhorns are working on assembling their 2023-24 women's basketball roster and we'll track every move here throughout the offseason.
Departures
G Kyndall Hunter: The second-year guard did not play much last season and decided to transfer to Texas A&M after the season.
C Femme Masudi: Masudi played in 11 games last season and opted to transfer to New Mexico State after the season.
G Sonya Morris: The former DePaul star transferred to Texas for her final season. He missed nearly two months with an injury and finished averaging 11.4 points per game.
Arrival Via Transfer
F Tionna Herron (from Kentucky): The Desoto, Texas, signed with Kentucky going into the 2022-23 season but needed open heart surgery and missed the season. She opted to transfer to Texas after the season. She was a Top 75 player in the 2022 recruiting class.
Expected to Return
G Jordana Codio: One of the big pieces of the Longhorns' Class of 2022, she did not play last season for Texas.
F Khadija Faye: The former Texas Tech player transferred in to Texas and found playing time in the frontcourt, playing in 36 games and started in 27. She averaged 5.9 points and 5.1 rebounds per game.
F DeYona Gaston: She emerged as the Longhorns' top frontcourt option after a breakthrough 2021-22 season. She averaged 12.1 points and 5.8 rebounds as she earned All-Big 12 honors.
G Shaylee Gonzales: She transferred in from BYU before last season and declared in April that she would use her COVID waiver and play one more season at Texas. She led Texas in scoring with 12.7 points and filled in at point guard when injuries impacted the availability of Rori Harmon.
G Sarah Graves: She played in one game last season as a true freshman.
G Rori Harmon: She remains one of the most complete guards in the country and was All-Big 12 last season, including Defensive Player of the Year honors. She averaged 11.2 points and 5.3 rebounds. She dished out a team-high 228 assists.
G Shay Holle: For the second straight season, Holle came in off the bench to take a starting role and helped solidify the Longhorns. Her season numbers don't look great — 5.9 points per game — but when she's on the floor for Texas, things just work.
G Anissa Gutierrez: The senior — who transferred in from Division III Hendrix after two season — should have a COVID waiver to use if she likes, as her college career started in 2019-20.
F Taylor Jones: The former Oregon State star needed some time to fit into what Texas wanted her to do, especially on the offensive end. But she finished with 9.5 points and 5.7 rebounds per game. She also led the teams with 62 blocked shots.
G Gisella Maul: A Class of 2023 signee, Maul tore the ACL in her knee after Cedar Park's state title run in 2021-22 and she enrolled in Texas early to take advantage of the program's medical team and rehab her injury.
F Aaliyah Moore: She started in nine games and averaged 11. 2 points before she tore her ACL and missed the remainder of her sophomore season.
F Amina Muhammad: A member of the Longhorns' talented Class of 2022, she played in 36 games, played 18 minutes per game and averaged 3.9 points and 4.8 rebounds.
G Ndjakalenga Mwenentanda: Another member of the Class of 2022, she played in 31 games, started in three, averaged 12.2 minutes and scored 4.4 points per game.
Class of 2023 Recruits
F Madison Booker, 6-foot-1, Germantown HS (Ridgeland, Miss.): Booker was a Top 20 player in the nation when Texas signed her in the early period. She's already won two gold medals for USA Basketball.
C Abbie Boutilier, 6-foot-9, Flower Mound HS (Flower Mound, Texas): Boutilier will hold the distinction of being the tallest player in Texas women's basketball history once she plays a game.
You can find Matthew Postins on Twitter @PostinsPostcard