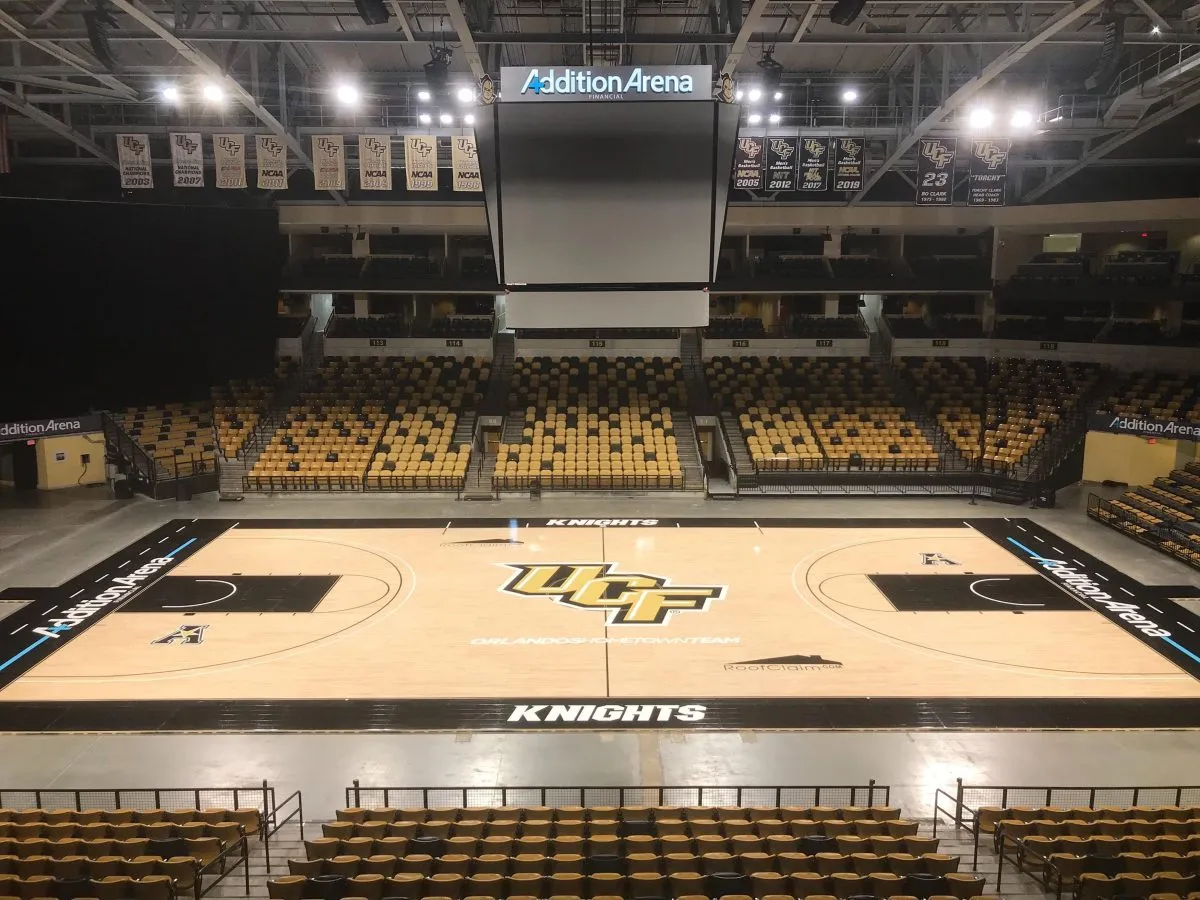 The UCF Knights are working on assembling their 2023-24 women's basketball roster and we'll track every move here throughout the offseason.
Departures
G Tiani Abrams: The freshman played in 16 games last season. But she opted to transfer to Northern Colorado.
G Ashley Foster: She is not on the roster after playing 15 games last season for the Knights. She was limited to that after a mid-year transfer.
F Rachel Ranke: She transferred from Kansas State for her final season and started all 29 of UCF's games. She averaged 8.7 points and 4.2 rebounds per game.
F Destiny Thomas: She led the team in scoring last season with 10.7 points. She also grabbed 11 rebounds. She opted to transfer to Georgia after the season.
G Kiera Brown: She played 24 games for the Knights, one season after missing the entire season due to injury.
Arrival Via Transfer
C Jayla Kelly (from Missouri): The 6-foot-3 center spent the last three seasons with the Tigers where she appeared in 58 career games. As a junior, she started 20 games and played in 26 games, scoring double digits in three games. Kelly recorded a career-high 14 points with nine rebounds against Tennessee.
G Kaitlin Peterson (from Indiana): Peterson left the Hoosiers midway through the 2022-23 season.
F Timia Ware (from LSU): Ware played in one game last season for the Tigers. She transferred to the Knights after leaving the program.
Expected to Return
G Mya Burns: She should have a COVID waiver to use after transferring to UCF from Georgia Southern, where she played her first three seasons. She started all 29 games and was second on the team in scoring with 9.1 points per game.
F Taylor Gibson: She transferred to UCF from Michigan before last season and ended up as a part-time starter as a sophomore. She averaged 5.4 points and 3.4 rebounds per game.
G Sierra Godbolt: As a freshman she made her way into the starting lineup and led the team in assists (98). She averaged 4.6 points per game.
F Bryana Hardy: She started 22 of UCF's 29 games as a true freshman and averaged 3.2 points and 3.0 rebounds per game.
F Anzhané Hutton: She played in 20 games, made seven starts and averaged 7.6 points and 6.3 rebounds per game.
G Laila Jewett: She played in 29 games and made 16 starts, scoring a career-high 34 points against Samford. She averaged 8.4 points and 3.1 rebounds per game.
G Morgan Robinson-Nwagwu: She transferred from Gulf Coast State College after the 2021-22 season, during which she averaged 20.2 points per game. She did not play last season due to injury.
G Asia Todd: She did not play last season due to injury and should have at least one year of eligibility remaining next season.
F Ashton Verhulst: Injuries limited the junior to 13 games last season, but she did shot 57 percent form the field when she did play.
Class of 2023 Recruits
F Khyala Ngodu, 6-foot-3, Dillard HS (Fort Lauderdale, Fla.): She was the No. 7 ranked player in the state of Florida when she signed in November.
F Achol Akot, 6-foot-1, Capital Courts Academy, Ottawa, Canada: She averaged a double-double in her junior season in Canada.
You can find Matthew Postins on Twitter @PostinsPostcard