Kansas Jayhawks
Bill Self Compares Hunter Dickinson to Former Kansas Standouts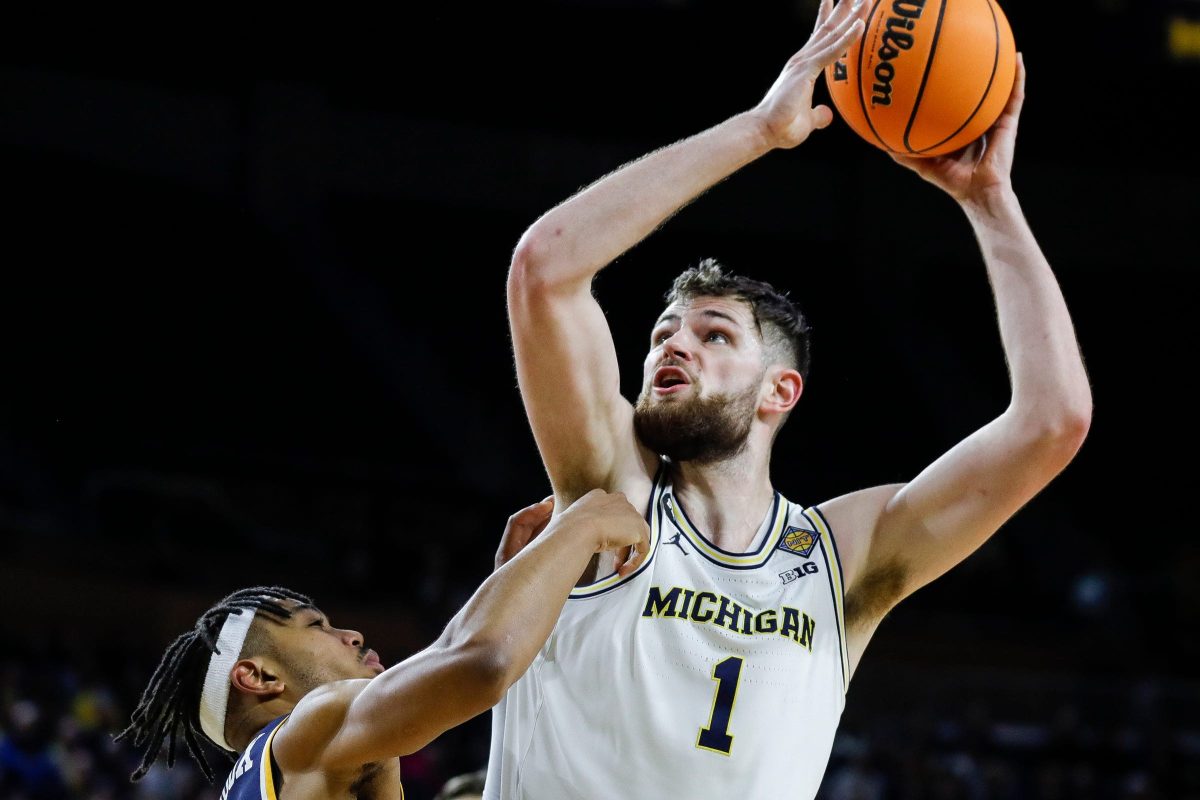 The Kansas Jayhawks basketball program is still trying to adjust to the highs and lows of the transfer portal. Head coach Bill Self recently lamented that the transfer portal was not good for the sport. For the Jayhawks, the pendulum swung both ways in the last couple of months.
KU lost eight players to the transfer portal since the 2022-2023 season ended in March. Many of those players have found new homes, and it seems like things will work out well for all parties involved. So far this offseason, the Jayhawks have added four transfers of their own to pair with four incoming freshmen.
Hunter Dickinson, the 7'1" transfer from Michigan and the biggest prize in the portal joins Kansas with two years of eligibility left to his name. The Jayhawks will look to capitalize on this new blended group of players, but Dickinson is likely to be the featured player even on a team that returns a couple of studs like Kevin McCullar Jr and DeJuan Harris Jr.
Dickinson has a different skill set than any player on the current roster, and different than any player that has come through Kansas in recent memory. Self joined the Field of 68 podcast and may have indirectly put even higher expectations on Dickinson with some comparisons Jayhawk fans will certainly be interested to see.
"Joel Embiid, offensively, is probably the closest we've had. But Joel, for us, what did he average, 11 points per game?" Self said. "He was a freshman, he was young. He didn't know yet. Hunter is much more established offensively from a skillset standpoint. Now athletically, he's not where Joel is by any means, but I don't think I've ever had anybody like him."
Dickinson averaged 18.5 points and 9 rebounds per game last season for the Wolverines while shooting 56% from the field… "You could say a skillset like Markieff Morris, maybe… Darrell Arthur wasn't a true big but probably close to Hunter from a skill set standpoint, being able to make a 17-footer and stepping out."
When Dickinson's name is being thrown around with the likes of Embiid, a Morris twin, and Arthur, things are starting to get serious. Not only can Dickinson hit the mid-range jumper, but he also exceeded expectations from behind the arch, shooting 42.1% on three-point shots last season. It's a stat that Self hopes to see Dickinson continue to build on this upcoming season.
"He can shoot, he shot 42% from three this year," Self said. "He may be one of our most effective three-point shooters next year as well, which I don't know if that's a great thing, but certainly I look for him to be a threat."
There is a lot of unknown surrounding this current Kansas roster. The returning players on the roster weren't known for their sharp shooting between KJ Adams, McCullar, and Harris. There is hope a transfer like Nick Timberlake can help out with some of the outside shooting. There's potential in some of the incoming freshmen like Elmarko Jackson or Marcus Adams, but until Self sees them in a game doing it for themselves, it's all speculation and hope. Dickinson will be asked to play a big role, but he's never been surrounded with talent like what the Jayhawks have at the table this year.
"The guy has averaged over 18 points a game for three years in the Big Ten and the Big Ten has had as good of bigs as any league in the country," Self said. "The defenses are designed to stop him, so hopefully we put some good parts around and he'll be able to maneuver in a way that maybe he hasn't had as much freedom because of so much attention in his first three years of school."
If Dickinson's numbers get even better than his previous averages, Kansas will be right back in the mix to win another Big 12 title and should have the ability to make another run at a Final Four and, potentially, a national championship. With all of the moving parts, Self will have to do another masterful job of pulling a variety of personalities together in the same direction and buying into what they can do as a team. With a player like Dickinson, who Self compares to former Kansas greats, it should be a lot easier.