featured
Big 12 Baseball Regionals: Six Things to Watch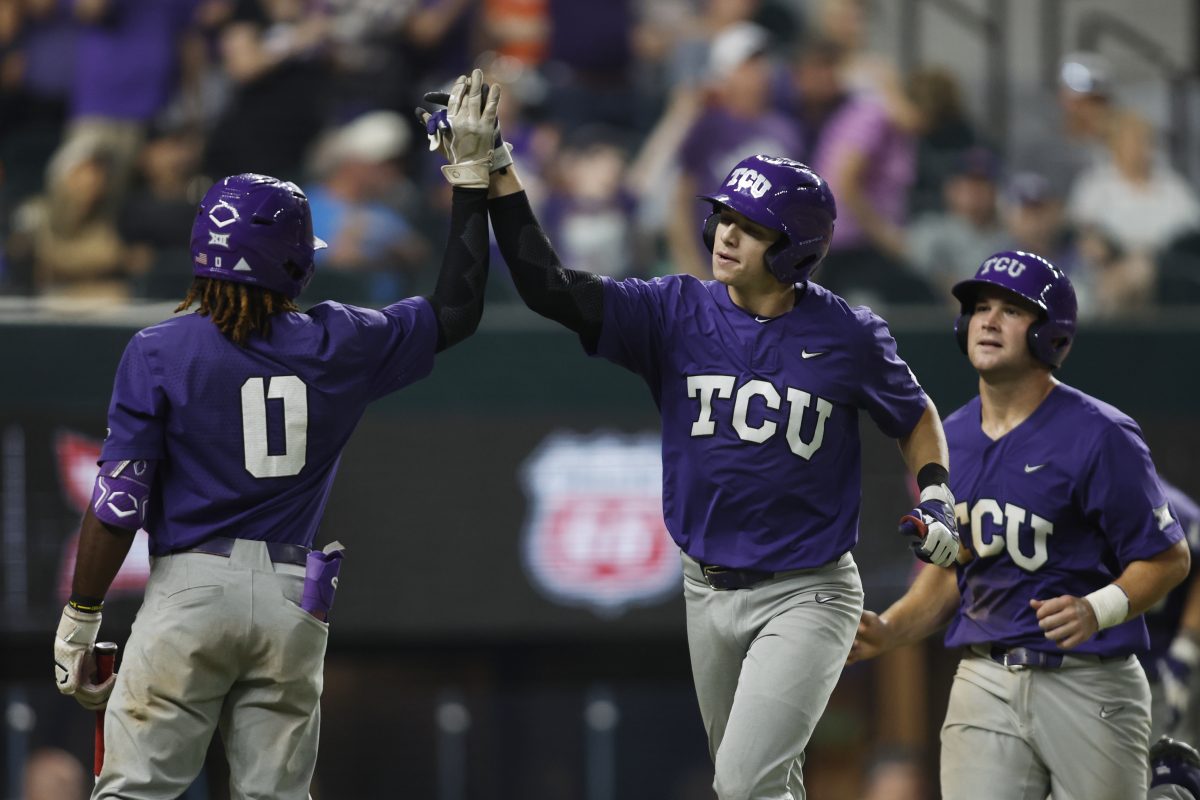 Conference tournaments are over and the field of 64 has been announced for college baseball. We have a total of six Big 12 teams in the postseason and one of them will be hosting a regional this upcoming weekend. Here are my six things to watch this weekend for Big 12 teams in the postseason.
1. Can Oklahoma State Avoid a Repeat from Last Season?
Oklahoma State is the lone Big 12 team hosting a regional this weekend. While home-field advantage is always a plus, I do have some questions about this team. The Stillwater regional features three other teams (Washington, Dallas Baptist, and Oral Roberts) that can hit the ball extremely well. Oral Roberts is top ten in the country in team batting average while Washington and DBU are hitting almost .300 as a team. Plus, DBU and ORU hit a ton of home runs. In fact, these two teams have combined for a whopping 197 homers this season.
We all know that the Cowboys have the offense to compete with anyone in the country. That is especially true at O'Brate where the ball flies out of the park like crazy. Last season we saw the regional home run record get broken there. While it was fun to watch, the Cowboys didn't make it to the Supers. Why? Because they didn't have the pitching. That same question can be asked this year. I know Oklahoma State has some good arms with Isaac Stebens and Nolan McLean but who else can they trust on the mound right now? That is the million-dollar question.
2. Will Texas Wake Up?
No disrespect to the other teams in the Miami regional (Miami, Louisiana, and Maine) but one could argue that Texas is the best team here despite being the two-seed. Their duo of Lucas Gordon and Lebbarron Johnson Jr. on the mound has been great for them all season long and while their offense is good, I want to see more from them.
Prior to the Big 12 tournament, Texas scored 71 runs in their final five games of the regular season. Three of those final five games were against West Virginia which makes that stat even more impressive. But in the conference tournament, Texas managed to score just three runs in two games against Kansas and Kansas State. That's not going to cut it in the postseason and Texas knows that. The Longhorns have the bats to score as they have six players in their lineup hitting over the .300 mark, but they need to shake off their last two games and regroup.
3. Hogs or Frogs?
The Fayetteville regional may be tough, but it is pretty clear to me that a TCU/Arkansas matchup is inevitable. Arkansas is one of the best teams in the SEC and it's safe to say that TCU is the hottest team in the Big 12 right now after winning the conference tournament.
The Hogs have had some bad injury luck, they still managed to win over 40 games this season and finish ten games above .500 in the SEC. Nothing really jumps off the page about this Arkansas team, but they just find ways to win games. Hagen Smith is one of the best pitchers in the SEC and while their lineup may not have a ton of power, they have plenty of consistent hitters.
Arkansas may have been the better team this season, but I am not sure if any team is as hot as TCU right now. Elijah Nunez, Tre Richardson, Brayden Taylor, Karson Bowen, Cole Fontenelle, and Anthony Silva are all hitting the ball well. Plus, their pitching has gotten better towards the end of the season. I can't wait for this matchup and to me, the winner of this regional has a clear shot to Omaha.
4. Can West Virginia Break Its Slump?
Two weeks ago, West Virginia was ranked as the 6th best team in college baseball according to D1baseball.com. They were in a prime position to not only become a regional host but to be a top eight seed which would have meant that the road to Omaha would have gone through Morgantown. On top of that, the Mountaineers were just one win away from winning a Big 12 title outright. Instead, West Virginia ended up getting swept by Texas and shared the conference title.
While those three losses hurt, so did their early exit from the Big 12 tournament. The Mountaineers were eliminated in the first two games and their dreams of hosting a regional vanished. On selection Monday, the committee put West Virginia in the Lexington regional which includes Kentucky, Indiana, and Ball State. I have said many times that West Virginia is the most balanced team in the Big 12. Between superstar J.J. Wetherholt and the duo of Ben Hampton and Blaine Traxel on the mound, this is a good baseball team. But they have to get out of this funk they are in right now after losing five straight games going into the postseason. I still believe that West Virginia is the best team in their regional because nobody in that regional scares me at all. Hopefully, this team can clear their heads and start fresh.
5. Will Texas Tech Make It Out of the Swamp Alive?
When you look at the Gainesville regional, it's pretty clear who the king of the swamp is. The Gators are coming off an outstanding season where they won the SEC regular season title and earned themselves the second overall seed in the tournament.
The Red Raiders were thrown right into the swamp, and they are going to have one tough time trying to make it out. They get UCONN in their first game and then will likely have to take down Florida twice to win this regional. Just like Oklahoma State, Texas Tech has the offense to compete with anyone. Gage Harrelson, Nolen Hester, Gavin Kash, Kevin Bazzell, Hudson White, and Austin Green have all been key for this team when it comes to scoring runs. But the question will be do they have the pitching to win this regional? Mason Molina had a great opening game in the Big 12 tournament and Kyle Robison came up out of nowhere and pitched a gem in the semifinals. If they can get performances like that from their starters, then maybe this team can make it out of the swamp.
6. Oklahoma Will Need More Than Just Sooner Magic
I said this in my reaction article, but Oklahoma will need a lot of help to make it out of the Charlottesville regional that features Virginia, Army, and East Carolina. You can certainly make a case that the Sooners are the worst team in this regional. I like some of the pieces Oklahoma has in their lineup with Kendall Pettis, Dakota Harris, Bryce Madron, Anthony Mackenzie, and Easton Carmichael. Plus, Braden Carmichael was on our HCS All-Big 12 Baseball Team as well. However, this team is going to have to be firing on all cylinders because this is a murderer's row of a regional.