Former Foes
Colorado Has Been 'Most Receptive' Pac-12 School to Join Big 12: Report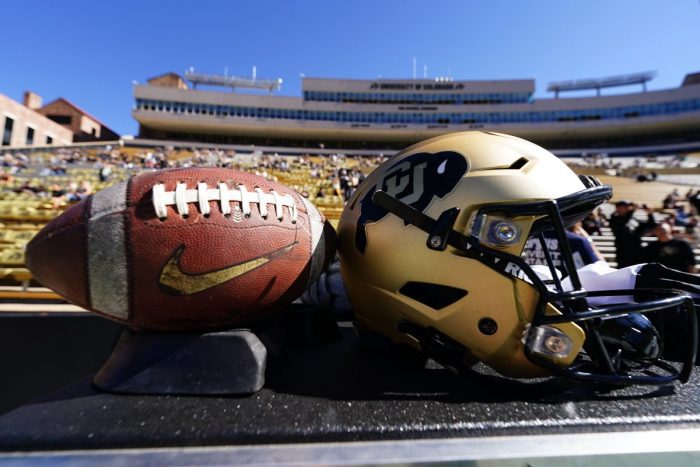 As the old saying goes, where there is smoke, there's usually fire. For months now, we've heard that Colorado is flirting with the idea of a reunion with the Big 12, and the smoke is billowing yet again.
Last week, Berry Tramel of The Oklahoman said that the Buffaloes were ready to commit to the Big 12 "soon." Then, on Wednesday, CBS Sports' Dennis Dodd reported that Colorado has held "substantive talks" with the Big 12, and could cause a domino effect if it were to leave.
Now, The Athletic's Stewart Mandel is getting in on the reports and says that Colorado has been the "most receptive" Pac-12 school when it comes to discussions with the Big 12.
Check out what Mandel had to say about the Buffaloes and the Big 12:
As Yormark considers expansion for a 14- or 16-member league, Colorado and the Big 12 have been in talks for several months, three conference sources who were not authorized to speak publicly about the discussions told The Athletic. No Pac-12 school has been more receptive to joining the conference, those sources said, than Colorado.
"Colorado is the one they're having the most productive talks with," one of the sources said...
The Big 12 wants them. They'd have the support of ESPN and Fox as full-share members. There's no early exit fee. There's little doubt they'd be competitive and valuable for their former conference. All that's missing, at this point, is a clear deadline for the Pac-12's media rights negotiations.
Is it time for Big 12 fans to start getting familiar with Colorado again? I'd say it's a safe bet at this point.