Trending Now
Endeavor Executive Denies Any Involvement in Conference Realignment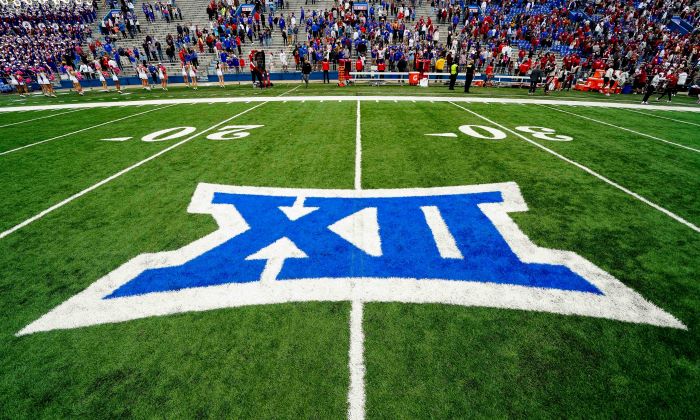 Conference realignment has run rampant over the college football landscape over the last two years, seeing Oklahoma and Texas head to the SEC, while USC and UCLA are on their way to the Big Ten.
Now, the Big 12 looks to be turning over stones as commissioner Brett Yormark is eager to add value to the conference, with Colorado being the most public option at the moment.
Since Yormark took the reins last summer, the Big 12 has been as innovative as it ever has been in the league's 27-year history. With all kinds of changes, improvements, and advancements, the conference truly is becoming younger, hipper, and cooler in front of our very eyes.
One of the most influential changes that we've seen in the last calendar year, was the Big 12 appointing WME Sports and IMG Media, both Endeavor companies, to facilitate its global content and commercial strategy.
Under the Endeavor umbrella, the companies lead the Big 12's media strategy, conference composition strategy, asset assessment, and valuation, among other things. In short, Endeavor helps the conference make the big decisions.
With that being the case, there have been rumors floated that Endeavor is the puppeteer behind some of the conference realignment that we're currently experiencing.
According to Endeavor Executive Vice President Karen Brodkin, that simply isn't true.
"To suggest, as I know it has been suggested that somehow Endeavor or Karen Brodkin is deciding the fate of any conference or any school, that's just not accurate," Brodkin said in an interview with 365Sports. "Though I haven't necessarily responded publicly to any of those assertions, I'm here to tell you today that that is not a true statement."
Regardless of whether or not Endeavor is the driving force behind it or not, we're very likely to see more conference expansion in the near future, with the Pac-12 unable to lock in a linear television deal that will keep its members satisfied.
To his credit, George Kliavkoff has done a wonderful job at prolonging the inevitable, with deadline after deadline being pushed back. However, with summer coming quickly, it feels like another wave of realignment is coming soon, and the Big 12 is likely to be involved.