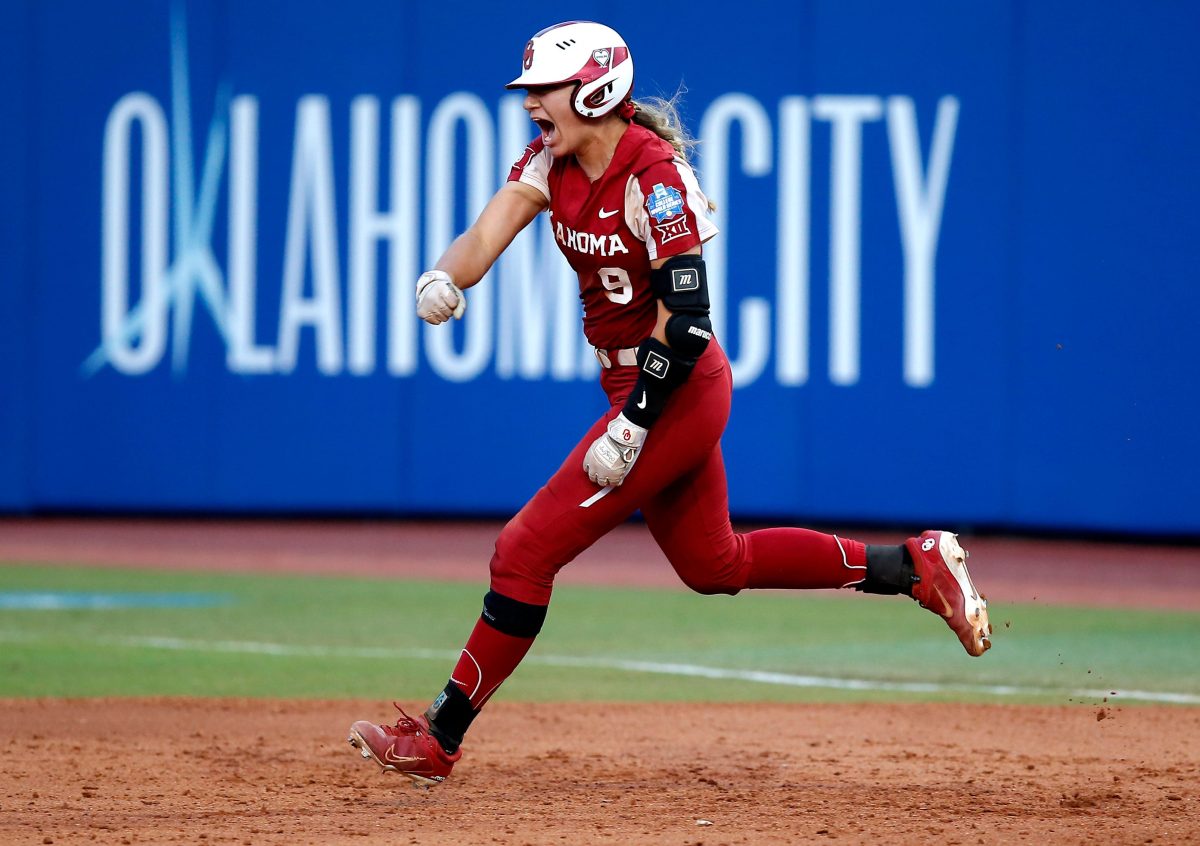 The 2023 Women's College World Series is set to get underway on Thursday, June 2, with eight teams vying for one of two spots in the Championship Series next week.
After advancing through Regional and Super Regional play, the Field of Eight is set in Oklahoma City, and the best time of the year for softball fans is officially upon us.
With Alabama, Florida State, Oklahoma, Oklahoma State, Stanford, Tennessee, Utah, and Washington headed to the biggest event in all of softball, what are the storylines to follow?
With plenty of things to choose from, we narrowed the list down to four storylines that every softball fan needs to keep up with at the WCWS.
Oklahoma vs. The Field: Who You Got?
The Oklahoma Sooners are in the midst of a historic run, which has already seen them break one NCAA record. With Saturday's comeback win over No. 16 Clemson, the Sooners won their 48th-consecutive game, outpacing Mike Candrea's 1996-97 Arizona Wildcats who won 47 in a row.
Now, with their focus set on a third-straight national championship, the Sooners could become the second-only team to three-peat, joining the 1988-90 UCLA Bruins. However, that's not the only record of UCLA's that Patty Gasso's squad is hoping to break.
At 56-1, Oklahoma currently holds the best winning percentage in NCAA softball history with .982. The current season record, which is held by UCLA's 1992 squad, is .964 after the Bruins went 54-2 en route to a title. If Oklahoma can go 5-1 or better in OKC this week, the Sooners will own that record as well.
But, before you go updating the history books, this week isn't going to be a cakewalk for OU. Several teams in the field provide a serious threat to Oklahoma's chances.
Tennessee has an incredible pitching staff that could give the Sooners' lineup problems and has an offense that is more than capable of putting up runs on an OU defense that showed some lapses last weekend.
Florida State, led by Kathryn Sandercock in the circle, is also capable of dethroning the Sooners and pushed them in a 5-4 decision back in March.
Oklahoma State has broken out of its rut, and looks more like the team we saw in April, rather than what we saw in May.
Could the 2023 Sooners be the best team ever? Sure, but they've got a lot of work to do before they earn that title.
Oklahoma State Making History of Its Own
The Oklahoma State Cowgirls ended the 2023 regular season on a huge skid, losing 11 of its final 13 games ahead of the tournament. The offense in Stillwater was unproductive, the pitching staff started to feel the pressure and started surrendering free base-runners, and the whole operation seemed to be turning on its head.
However, when the NCAA tournament began, the Oklahoma State team we saw for much of the season seemed to spring back to life. The Cowgirls outscored opponents 37-3 over the past two weekends and seemed to be playing much cleaner and freer softball.
As a result, the Cowgirls enter the WCWS with a 5-0 record in tournament play and are now in Oklahoma City for the fourth time in a row, joining Arizona, Arizona State, Florida, Oklahoma, and UCLA as the only schools to ever do that.
Since Kenny Gajewski was hired ahead of the 2016 season, Oklahoma State has entered the golden years of its softball program, making the NCAA Tournament every year since his arrival. Now, in his seventh season in Stillwater, Gajewski has shown that his team is making history of its own.
With 14 transfers and six super seniors, Gajewski has built a team that is capable of going the distance and will look to make its first-ever Championship Series appearance next weekend after just missing it in 2022.
Who Is the Best Player in Oklahoma City?
For the first time since 2011, the USA Softball Player of the Year will not be among the eight rosters that made it to the Women's College World Series. While Maya Brady (UCLA), Valerie Cagle (Clemson), and Skylar Wallace (Florida) all led their teams to the NCAA Softball Tournament, none of them made it to Oklahoma City, marking the first time in the award's history (first awarded in 2002) that none of the three finalists will participate in the WCWS.
So, who will be the best player in Oklahoma City this weekend? There are several names to consider. Tennessee's Kiki Milloy is a strong candidate as the nation's home run leader (25) and a fringe top-ten player in stolen bases (39).
Washington's Baylee Klinger also has a claim to the title, with just five strikeouts on 178 at-bats this season. Combine that with 57 career home runs and a career average of .423, and you have a special player.
Maybe the moniker should go to Oklahoma State's Rachel Becker, who leads the WCWS field with a .449 batting average and is second behind Milloy in OBP (.562).
Oklahoma's Jayda Coleman, Oklahoma State's Kelly Maxwell, and Alabama's Montana Fouts could all lay claim to the title as well.
In short, there is plenty of star power in Oklahoma City this week, and you can't afford to miss a single game of the action.
Make sure to keep up to date on all the Women's College World Series action, right here.