featured
WCWS: Three Thoughts on Oklahoma's 2-0 Win Over Stanford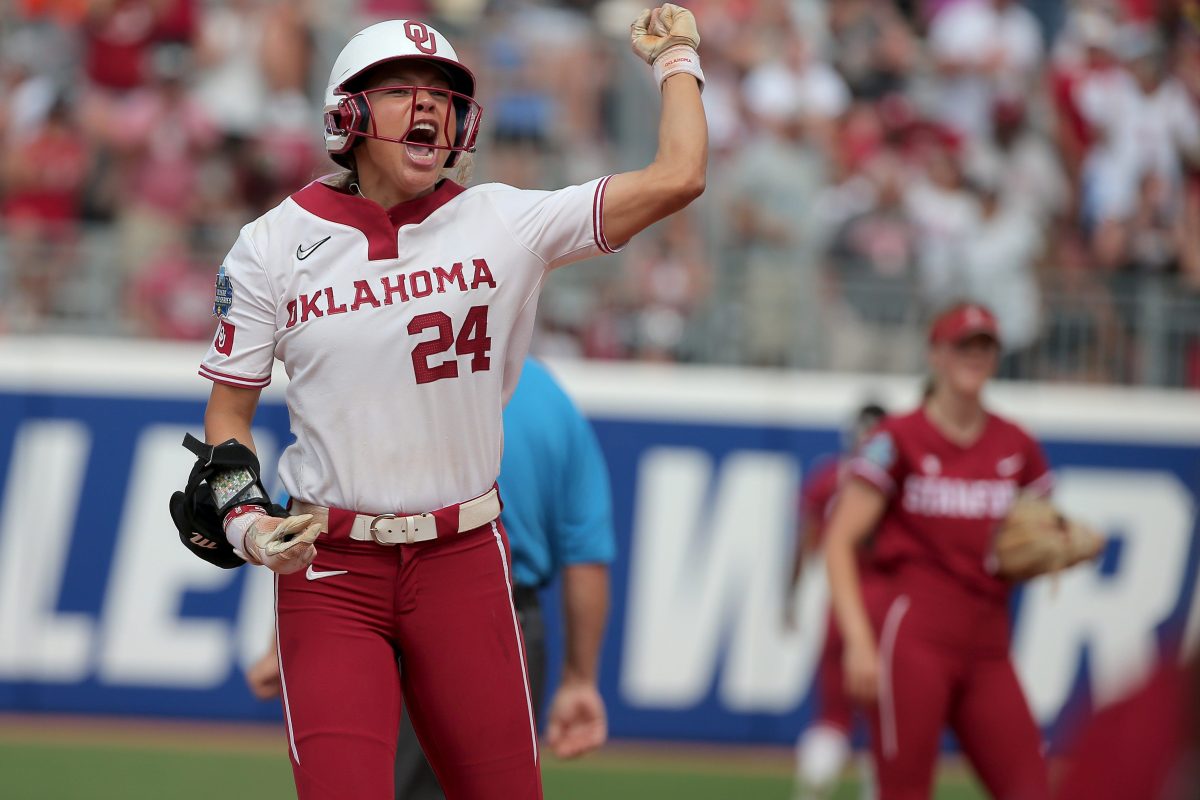 In what proved to be a true slugfest, it was Oklahoma who emerged with a victory on Thursday afternoon, with a 2-0 victory over the Stanford Cardinal.
Oklahoma's Jordy Bahl (19-1) earns the win with a complete game effort, while NiJaree Canady (16-2) gets just her second loss of the season.
With the win, Oklahoma will face Tennessee on Saturday (2:00 p.m. CT) and Stanford will face Alabama on Friday (6:00 p.m. CT) with both teams facing elimination.
Here are three thoughts on the game and what it means going forward.
A Good, Old-Fashioned Pitcher's Duel
If you're a fan of low-scoring, methodical softball, this was the game for you. 2023 NFCA Freshman of the Year NiJaree Canady lived up to the hype against the vaunted Oklahoma offense, shutting the Sooners' high-flying attack down cold with seven strikeouts and just four hits over five innings. She allowed just a .211 batting average against the nation's best team, and was in control the entire way, throwing 78 strikes in her 99 total pitches.
Meanwhile, the 2022 NFCA Freshman of the Year and 2023 First-Team All-American Jordy Bahl matched the Stanford ace's energy, striking out 11 and allowing just five hits on the day and a perfect .000 average when Stanford had runners in scoring position.
If you didn't know better and just looked at the score from the matchup back in February, you likely expected a blowout in the Sooners' advantage. However, it was anything but, as Oklahoma had to work in this one due to Canady's success with the rise ball.
When Opportunity Knocks, Oklahoma Answers
Somehow, Oklahoma's narrow victory doesn't feel indicative of just how good NiJaree Canady was for the Cardinal. The freshman ensured that her squad had every chance to win this game, and tossed an absolute gem against OU, but one costly error was the window of opportunity that Oklahoma needed to take the lead.
The Sooners were held scoreless through 4.2 innings, before Jayda Coleman's two-out single trickled into left field and was mishandled by Ellee Eck, allowing not one, but two runs to come across the plate on the error. The count when Coleman made contact? 0-2. Just like in so many moments before, the Sooners didn't need much to pull ahead, but when it came, they were ready.
The fifth inning proved to be the last that we would see Canady in, as All-American Alana Vawter relieved her in the sixth. However the damage was already done, and it was a crushing moment for Stanford, who played the Sooners perhaps as tough as anyone has since Baylor took them down back in February.
A Championship Preview on Deck?
With Oklahoma's win, the Sooners move on to face No. 4 seed Tennessee on Saturday in what could be a Championship series preview. The Lady Vols are playing as well as anyone in the country right now, as indicated by their 10-5 win over Alabama on Thursday.
With the new format, Thursday's winners will have a full day of rest before playing on Saturday. That means the entire staffs for both teams will be available, including Oklahoma's Jordy Bahl, who just tossed 107 pitches in the complete game win.
Saturday's game will pit the nation's top two scoring offenses against one another, as the Sooners' 8.39 runs per game lead the country, with Tennessee's 7.11 runs per game trailing just behind them.
This will also be an intriguing matchup as one of Tennessee's top players, Mackenzie Donihoo, was making plays for the Sooners the last time she was in Oklahoma City, with 10 RBIs to help OU hoist the national title trophy back in 2021.
Not only that but the star power in this game is going to be ridiculous. Kiki Milloy, Jayda Coleman, Ashley Rogers, Jordy Bahl, Zaida Puni, Tiare Jennings, and the list goes on.
I hope you got your fix for defensive softball on Thursday, because Saturday's game is likely to be a high-flying, fast-paced scoring fest.