Big 12 Previews
2023 Women's College World Series Preview: Oklahoma vs. Tennessee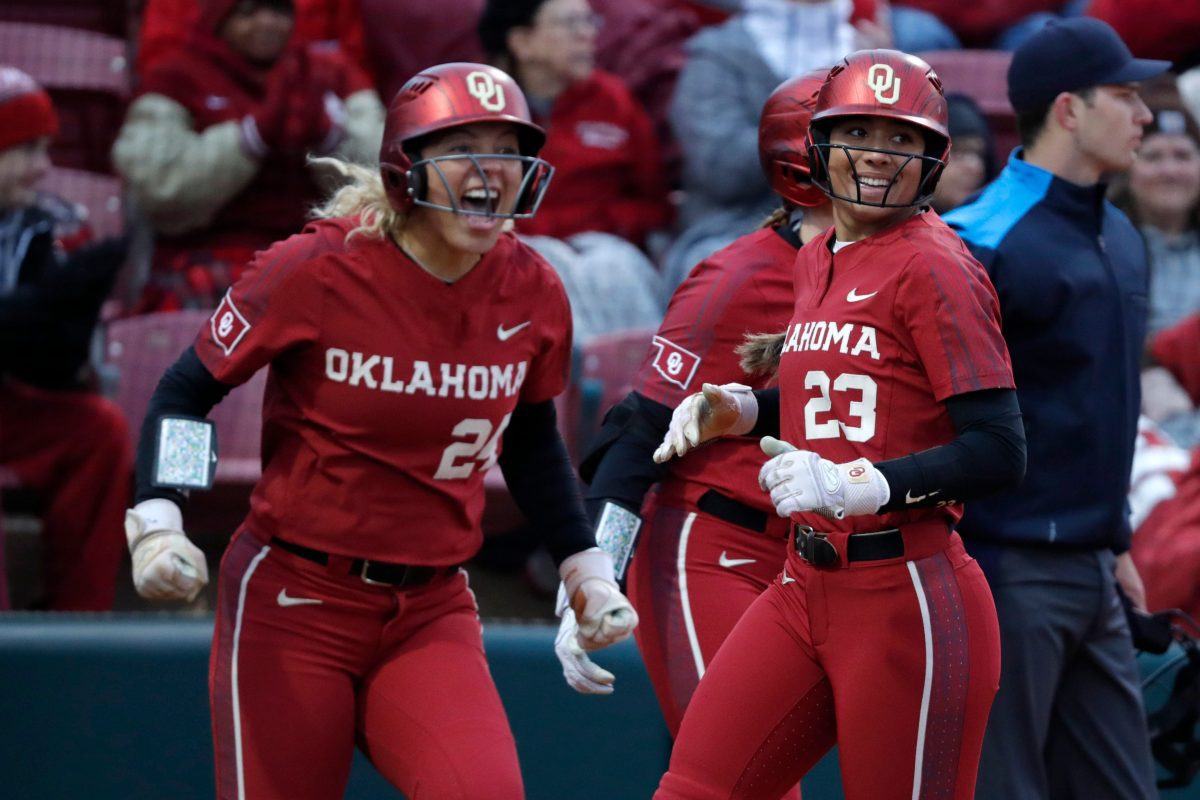 The Oklahoma Sooners advanced in the winners' bracket of the 2023 Women's College World Series with a 2-0 victory over Stanford.
Despite Freshman of the Year NiJaree Canady shutting down the Sooners' top-ranked offense, they were able to get just enough runs on the board to secure their 49th consecutive win.
Now, Oklahoma will likely have to switch gears as they take on the second-best offense in the country, with Tennessee on deck. With the way Tennessee is playing lately, this might prove to be the Sooners' toughest game to date.
Here's everything you need to know about the Sooners and Lady Volunteers ahead of their WCWS matchup.
GAME INFO
LOCATION: HALL OF FAME STADIUM; OKLAHOMA CITY, OKLAHOMA
DATE/TIME: SATURDAY, JUNE 3; 2:00 P.M. CT
NETWORK: ABC
TALE OF THE TAPE
NO. 1 OKLAHOMA (57-1)
If there's one thing that Oklahoma's shown us over the last two games, it's that they're never out of a game. A three-run deficit with two outs and an 0-2 pitch? No problem. Shut out until the fifth inning against the nation's ERA leader. Still found a way. The way that this team finds a way to steal momentum from tiny moments in the game is demoralizing for opponents, and all it takes is one base runner or one strikeout.
With the nation's top offense, pitching staff, and defense, Oklahoma is built for a deep run in the WCWS, but the ability to take momentum and run with it might be their biggest strength at this point in the year. Inside Hall of Fame Stadium, which the Sooners have made a second home, they are nearly impossible to count out of a game.
NO. 4 TENNESSEE (50-8)
There are two teams in this tournament that I feel could give Oklahoma a run right now, and one of them is Tennessee. The Lady Vols made Alabama pay on Thursday with two home runs and a flurry of points, making it 10-2 heading into the fifth inning. Despite three late runs from the Crimson Tide, the Lady Vols built a large enough lead early to coast to a comfortable victory.
This has been a trend for Tennessee for a majority of the season, given that they have the second-highest scoring offense in the country, averaging 7.16 runs per game. Against a pitching staff like Oklahoma's, those runs might be a little tougher to come by, but rest assured: They'll find a way to get on the board. This game is truly a matchup between two offensive juggernauts.
PLAYERS TO WATCH
Jayda Coleman, OF, Oklahoma
Even against one of the best pitchers in the country, Oklahoma's Jayda Coleman still found a way to get on base more often than not. On Thursday, Coleman went 2-3 at the plate, and her second hit, a shot into left field, scored two runs, one earned and one unearned. As a lightning rod for the Oklahoma team, Coleman sets the tone as the leadoff batter. On the year, Coleman maintains a .422 average and a team-high 1.358 OPS. Her 16 home runs are tied for second on the team, and she's due for another one here soon.
Kiki Milloy, OF, Tennessee
Perhaps the one outfielder in the nation that has outperformed Jayda Coleman in 2023, is Kiki Milloy. The senior centerfielder maintains a team-high .419 average and 1.537 OPS on the year, but her 25 home runs and .969 slugging percentage are even more impressive, ranking first among all players in the WCWS in both categories. If there's a player on the Tennessee roster that can neutralize Oklahoma's power, it's Milloy.
ONE THING TO WATCH
This matchup will be aired on ABC, and that alone will be a reason for folks to tune in. The offenses in this game will be the headline, and rightly so. Oklahoma (8.28) and Tennessee (7.16) rank first and second nationally in points per game, and can light up the scoreboard if given the chance.
However, this won't be a one-sided affair in terms of O vs. D. Oklahoma ranks first nationally in ERA (0.98) and Tennessee comes in fourth, with a 1.55 ERA on the year. With staffs led by Jordy Bahl and Ashley Rogers, the Sooners and Lady Vols are well equipped to keep one another off the board.
This game is a preview of the Championship series in my opinion, with the nation's top two teams landing on the same side of the bracket. Buckle up and hang on folks, this one is going to be fun.