featured
Brett Yormark on Big 12 Expansion: 'We Have a Plan'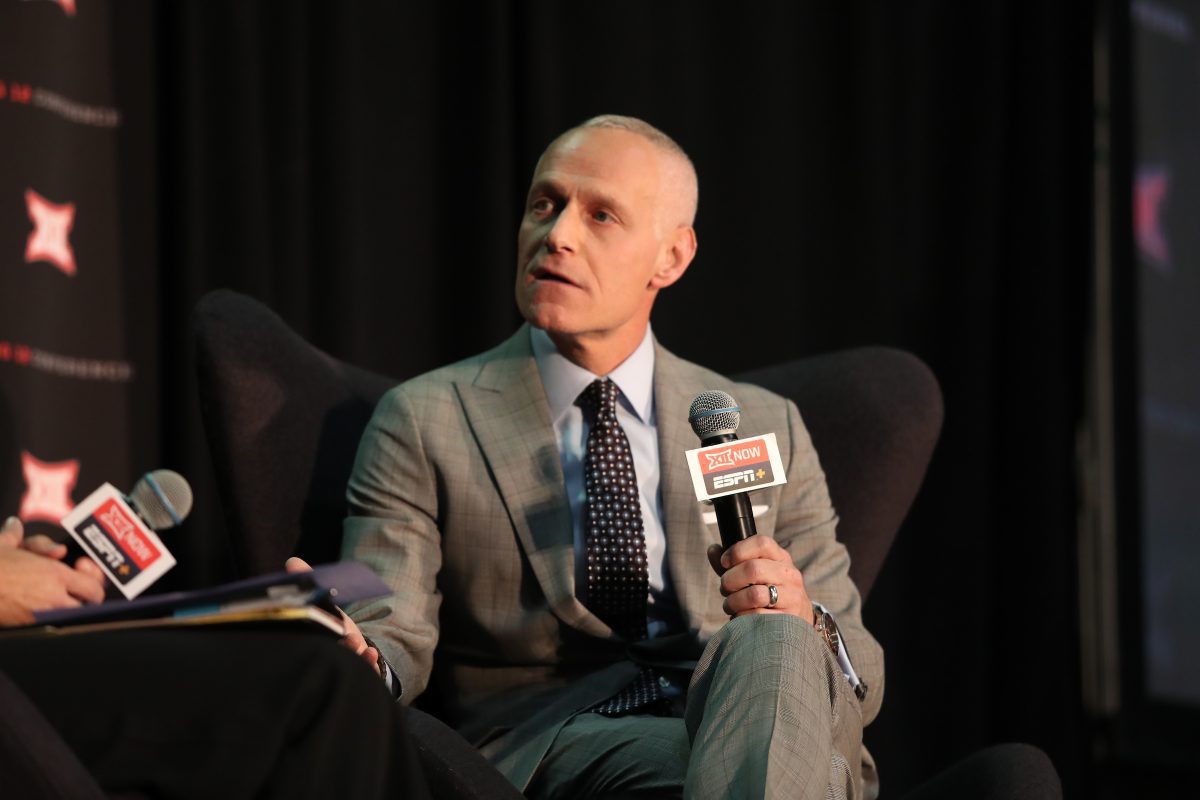 Conference expansion has been one of the most prevalent topics in Big 12 circles as of late, and that trend continued on Friday during a press conference with Big 12 commissioner Brett Yormark.
Yormark and the Big 12 have been in conference meetings this week in West Virginia, with expansion clearly an item on the docket of things to do.
During the press conference, Yormark was asked about expansion, with rumors about Colorado, UConn, and Gonzaga circling almost daily.
"We had a great discussion about expansion and we have a plan," Yormark said. "We have an appetite to be a national conference and we believe in the upside of basketball."
He went on to say that they loved the additions that were set for July 1, with BYU, Cincinnati, Houston, and UCF set to officially join the conference.
"We love our current composition," Yormark said. "Love the four new schools coming in. However, if the opportunity presents itself to create value, we will pursue it. I'm not going to address expansion beyond that today, but it is a focus of ours."
Then in regard to further expansion and adding basketball-only schools, like Gonzaga, Commissioner Yormark said this.
"We do see upside in basketball moving forward for the right reasons. We think it's undervalued and there's a chance to double down as the No. 1 basketball conference. But football is the driver and we all know that."
As the top basketball conference in basketball, adding the likes of Gonzaga and UConn would certainly help the Big 12 "double down," not to mention the addition of Houston this season.
As for football, the signs all seem to be pointing toward Colorado, with schools like Arizona, Arizona State, and Utah potentially being targeted as well.