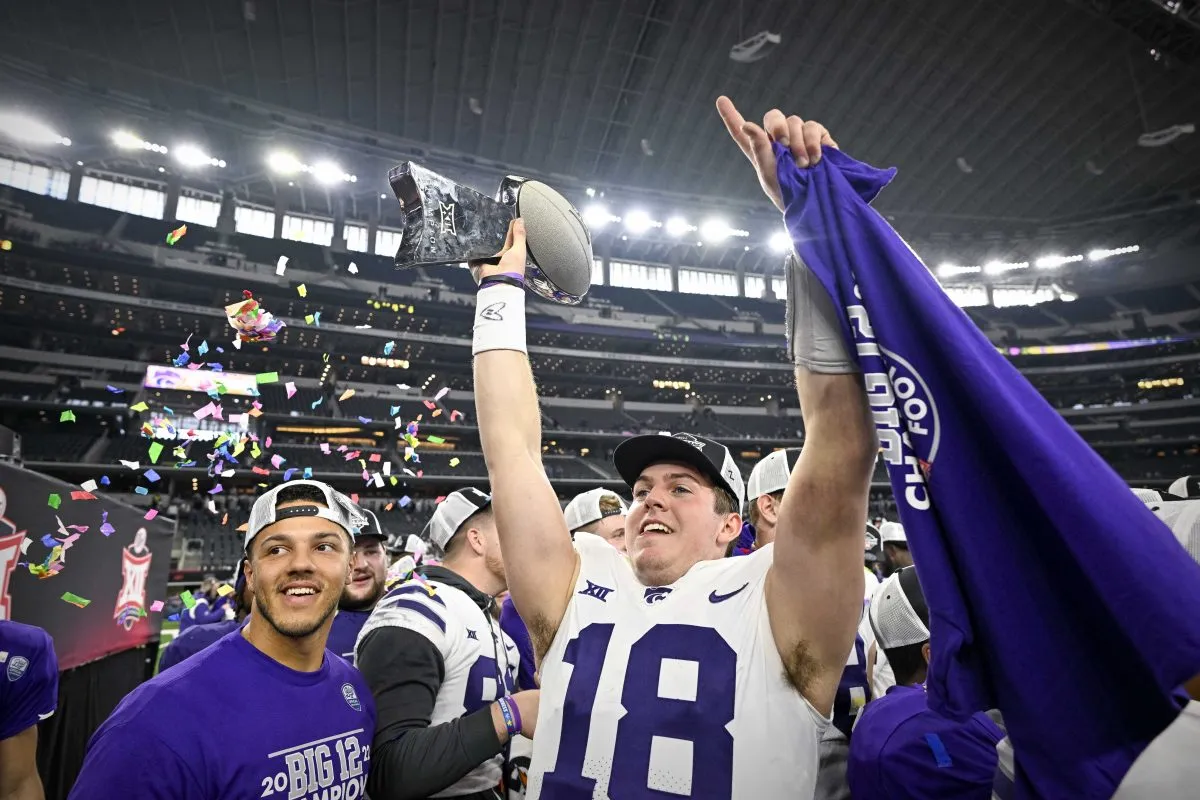 After winning their first outright Big 12 title since 2003, the Kansas State Wildcats are still soaking it all in as the defending conference champions.
With a 31-28 upset of the third-ranked TCU Horned Frogs back in December, the Wildcats officially ascended to the top of the Big 12 in Chris Klieman's fourth season at the helm.
Now with the Big 12 trophy home in Manhattan, K-State gets to add one more bit of hardware before attempting a repeat in 2023: the Championship rings.
K-State's football social media account unveiled the 2022 Big 12 championship rings on Friday, with this video on Twitter.
Here's a closer look.
After going 10-4 in 2022, K-State hopes to build on the momentum and make that the standard in Manhattan moving forward. With an entire offensive line unit returning, and Will Howard back at quarterback, folks are feeling pretty good about their chances.
According to Vegas, the Wildcats have the third-best odds at taking home the Big 12 title again in 2023, at +500, trailing only Texas (+110) and Oklahoma (+325).
K-State will start their 2023 season at Bill Snyder Family Stadium on September 2 against SEMO, with kickoff set for 6:00 p.m. CT.