featured
Three Thoughts on Oklahoma State's 8-0 Win Over Utah at the WCWS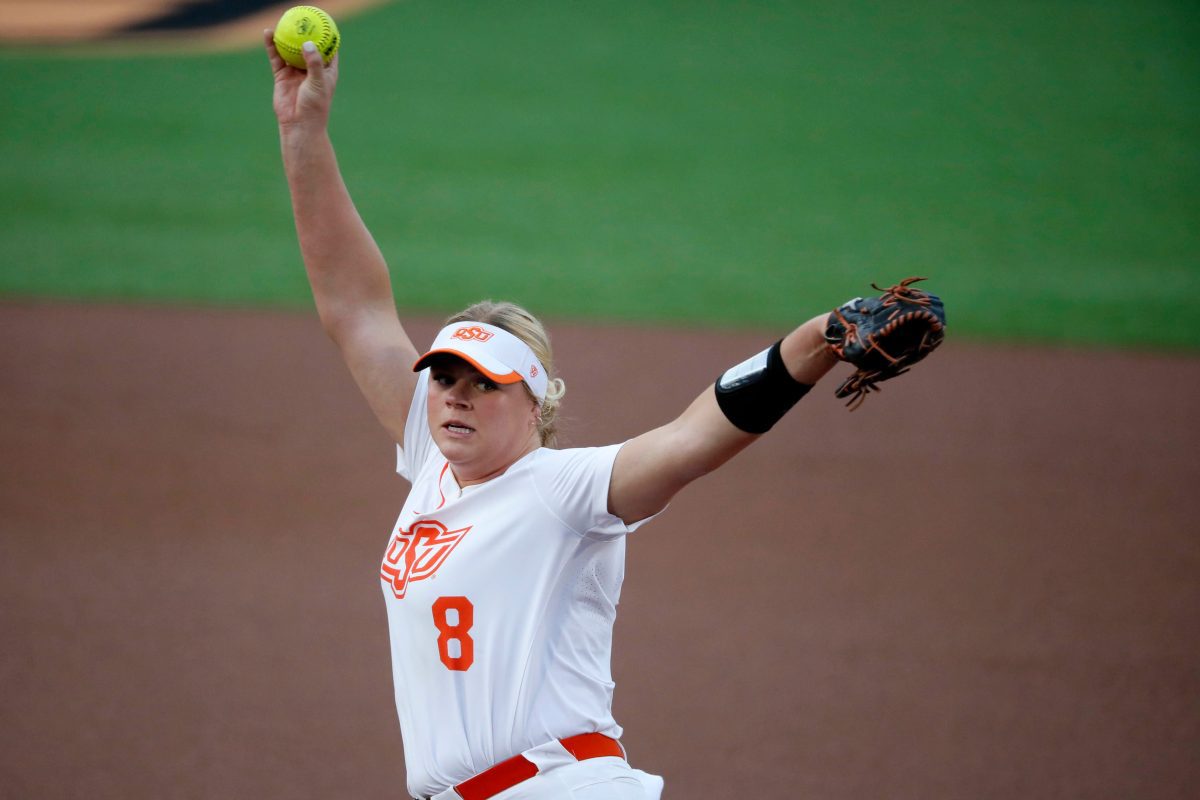 Oklahoma State left no doubt on Friday in an elimination game, sending Utah packing after an 8-0 victory to send the Cowgirls into Sunday with some real momentum.
Utah's season comes to an end after just two games in OKC, with the Utes making the Women's College World Series for the first time in nearly 30 years.
Meanwhile, Oklahoma State will now face the loser of Oklahoma and Tennessee on Sunday in another elimination game at 6:00 p.m. CT on ESPN2.
Here are three thoughts on the game and what it means going forward.
Oklahoma State Jumped Out Front Early and Often
The Cowgirls' offense was embarrassed on Thursday night, with Florida State's Kathryn Sandercock throwing through and around the OSU lineup en route to a shutout victory. Friday night though, was a totally different story.
Utah's pitching staff didn't ever get a chance to get settled into this game, as the Pokes scored two runs in the first and six in the second. Katelynn Carwile got the scoring started with a two-RBI single in the first, which brought Morgyn Wynne and Kiley Naomi across home plate.
In the second, a flurry of runs was posted after a single from Chyenne Factor, a single from Naomi, a wild pitch, a two-RBI double from Wynne, and another single from Carwile. Before Utah could even blink, it was 8-0 with no outs in the second.
Oh, and eight runs is the most runs that Oklahoma State has ever scored at the Women's College World Series. So, to say they started off hot is an understatement.
Utah's Season Comes to an Abrupt End
Utah is one of two teams that will head home after just two games in Oklahoma City, which is always disappointing for teams who make it here. However, that's just the way it has to be with the double-elimination format at the WCWS.
However, the Utes have nothing to hang their heads about after a historic season. Utah's 42 wins on the year is the most they've had since 2000. Their 15 wins in Pac-12 play was a school record. This was the first Utah team to win the Pac-12 tournament championship, and that comes after being picked to finish eighth out of nine teams in the Pac-12. Plus, this was their first WCWS berth since 1994.
The success that this Utah team had will help build a bright and exciting future in Salt Lake City, and could be the season they needed to turn the Utes into a frequent visitor to Oklahoma City.
Lexi Kilfoyl Might Be the New Ace in Stillwater
No disrespect whatsoever to Kelly Maxwell, but Lexi Kilfoyl's play down the stretch has been the main reason for the Cowgirls' success in the NCAA Tournament. Throughout the tournament, Kilfoyl has been the dominant arm in the circle and has been every bit as good as her peer, Kelly Maxwell.
Since the tournament started, Kilfoyl has gone 21.2 IP and has allowed just one run in that stretch. That's right, just one. Against Utah tonight, she was lights out. In a 5.0 IP complete game, Kilfoyl allowed just three hits and one walk with three strikeouts and 10 ground outs.
If she can replicate that kind of success going forward, this team is going to be tough to score on. Plus, if she serves as the ace from here on, there aren't many teams that can turn to an arm like Maxwell out of the bullpen. In OKC, you just have to do what is necessary to survive and advance, and right now that appears to be putting the ball in Kilfoyl's hand as often as possible.