Big 12 News
2023 Kansas Guard Chris Johnson Requests NLI Release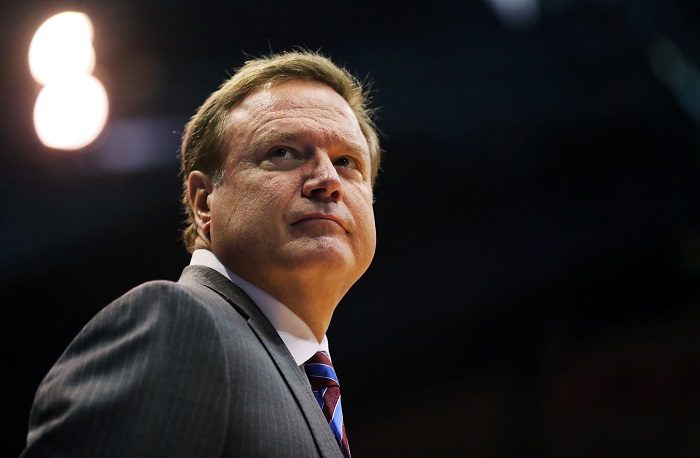 While the Kansas Jayhawks have seemingly crafted the best roster in college basketball ahead of the 2023 season, their roster could potentially take a step back with 2023 commit G Chris Johnson asking for his release.
Johnson asked for his release after the Jayhawks landed the likes of Towson transfer Nicolas Timberlake and Texas transfer Arterio Morris, who both should operate in the same role that Johnson would be playing in. In the event that Johnson is granted his release, he officially becomes the top unsigned player remaining in the class of 2023.
Coming out of high school Johnson was graded as a four-star prospect by the 247Sports index as well as the 51st-ranked player in the nation, the 11th-ranked combo guard in the country, and the 3rd-ranked player in the state of Texas.
Director of scouting, Adam Finkelstein spoke on Johnson and his readiness for college hoops saying, "Johnson is a big guard with size and strength alike. He changes speeds, protects the ball at a high level going through the lane, and can score the ball in numerous ways inside the arc. He needs to keep progressing as a three-point threat with both inconsistent mechanics and a bit of a hardball. Defensively, he has tools that should eventually be able to translate at a high level, although he has yet to make that end of the floor a consistent priority. Overall, he is confident, and physical, and plays with an edge, that can be either a competitive advantage or a disadvantage depending on how it is impacting him."
While requesting a release of commitment isn't a guaranteed thing, the Big 12 Conference saw another top-name prospect request his commitment release earlier this offseason with five-star guard Ron Holland decommitting from Texas to go pro in the G-Leauge. If Johnson is granted release from Kansas, expect a frenzy of teams interested in the Texas native.