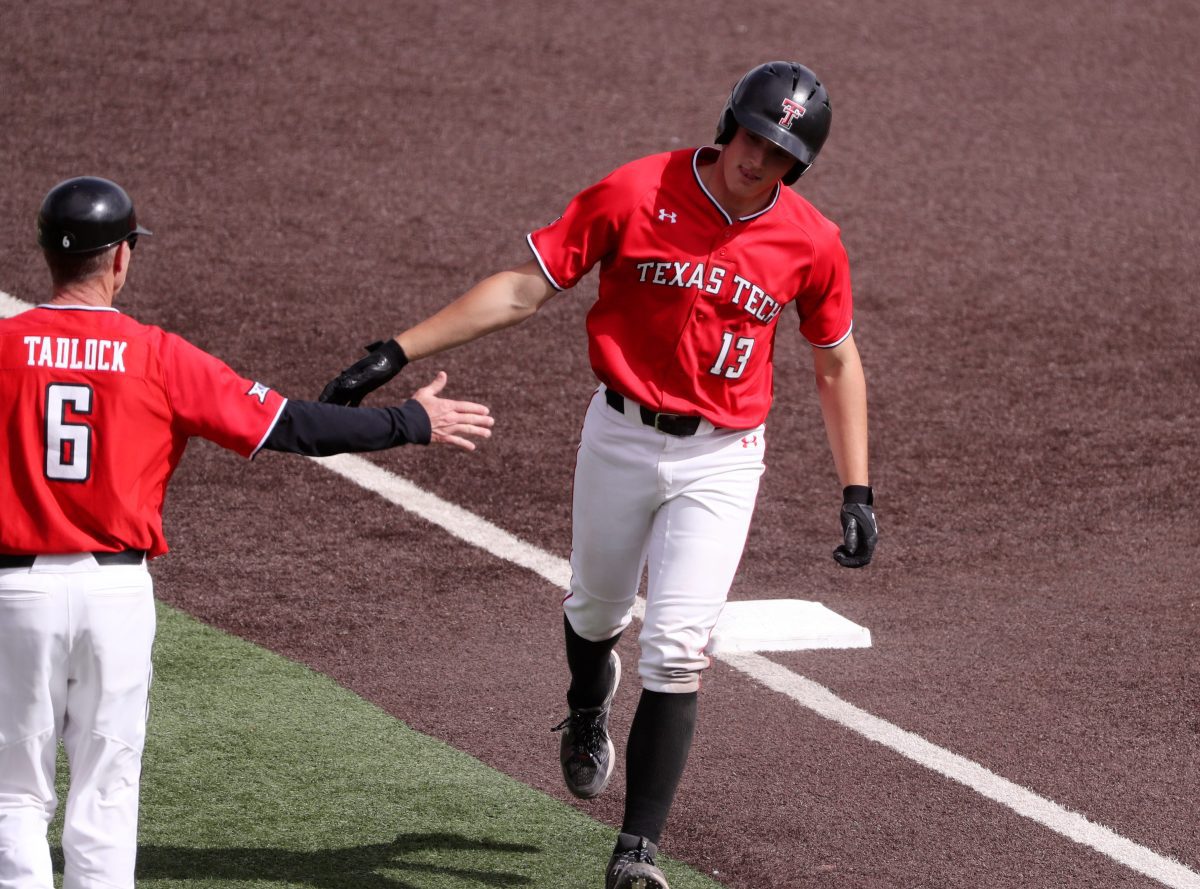 The field of 64 is set as the road to Omaha is underway. There were five Big 12 teams in action on the diamond on Saturday due to TCU's game against Arkansas being moved to Sunday. Here are my five thoughts on the Big 12 from day two of the college baseball regionals as the Big 12 went 4-1.
Saturday's Scores
West Virginia: 13, Ball State: 5
Oklahoma: 10, Army: 1
Dallas Baptist: 18, Oklahoma State: 4
Texas Tech: 5, Florida: 4
Texas: 4, Miami: 1
1. West Virginia is Back
Coming into the NCAA tournament, the Mountaineers were on a five-game losing streak. That streak turned into six after Friday's game against Indiana but on Saturday, West Virginia finally snapped it.
The Mountaineers found themselves down 3-5 going into the fourth inning before they woke up. In that inning, Dayne Leonard and Logan Sauve hit a pair of homers to take a two-run lead. Al
ong with their outstanding offense, pitcher Aidan Major came into the game and pitched extremely well. Major pitched five innings and allowed just one hit. With Aidan shutting down Ball State, West Virginia took advantage on offense as they continued to pile on runs throughout the game.
It was kind of strange to see them score five runs in the ninth inning because against Indiana they were the one giving up a ton of late runs. With the win, the Mountaineers live to fight another day.
2. Oklahoma Bounced Back
After getting smacked by East Carolina on Friday night, I wasn't sure if Oklahoma could play well in an elimination game. Luckily for them, they proved me wrong because they crushed Army on Saturday afternoon. Bryce Madron got the party started by bringing in two runs and then everyone else joined in.
Kendall Pettis and Anthony Mackenzie came up with big hits in the fifth inning and of course, Byrce Madron drove in another run as well.
With a 7-0 lead, the Sooners never looked back as Easton Carmichael put the cherry on top of this one with a big two-run blast in the seventh inning.
Just like West Virginia, Oklahoma survived elimination.
3. Oklahoma State Flopped
I am almost at a loss for words here because Oklahoma State played their worst game in the most important game of their season. The Cowboys ended up using seven pitchers in this game because none of them could slow down Dallas Baptist. On top of that, Oklahoma State's offense went ice cold after Nolan Schubart's solo home run in the second inning.
While Oklahoma State held a 1-0 lead after three innings, Dallas Baptist went on to score 18 runs between the fourth and seventh inning.
I know it left me speechless and I am sure that the fans in Stillwater were just as surprised as I was. This was a bad performance by Oklahoma State and to be eliminated like this is embarrassing. To be the first team eliminated in your own regional hurts but to lose to Oral Roberts and Dallas Baptist is just unacceptable. I understand those are two good teams, but you can't lose like this. Maybe it's time to shake things up in this baseball program because something needs to change.
4. Gavin Kash Was Money for Texas Tech
Anytime Texas Tech needed a big hit on Saturday night, Gavin Kash came through. Gavin hit a solo home run in the fifth inning to help his team go up 3-1 over Florida but that wasn't his biggest hit of the night. With the game tied at three in the eighth inning, Kash hit a two-run bomb to center field to give the Red Raiders a 5-3 lead going into the ninth inning.
While the Gators would give them a scare in the top of the ninth, Texas Tech ended up holding on for the upset win.
It's pretty crazy to think that a team that finished sixth in the Big 12 just beat the top seed in the SEC. I guess it just means more right?
5. Another Day Means Another Texas Pitcher Dominating
After Lucas Gordon's outstanding performance on Friday, Lebarron Johnson Jr. took the mound for Texas on Saturday and was even better. Lebarron pitched a complete game against the Hurricanes and allowed just one run while striking out eight batters. He ended up throwing 129 pitches, which is unheard of in today's game.
With Lebarron dominating on the mound, Texas was able to score some runs early with Dylan Campbell's two-run blast in the first inning.
Jack O'Dowd also went deep later in the game before Jalin Flores knocked in a run as well.
It took just four runs to do the job against Miami thanks to Lebarron's pitching. Despite playing two games already, Texas has only used three pitchers which means they will have plenty of fresh arms on Sunday.