Trending Now
Greg McElroy Says the Big 12 Should Play 10 Conference Games, While the SEC Plays Eight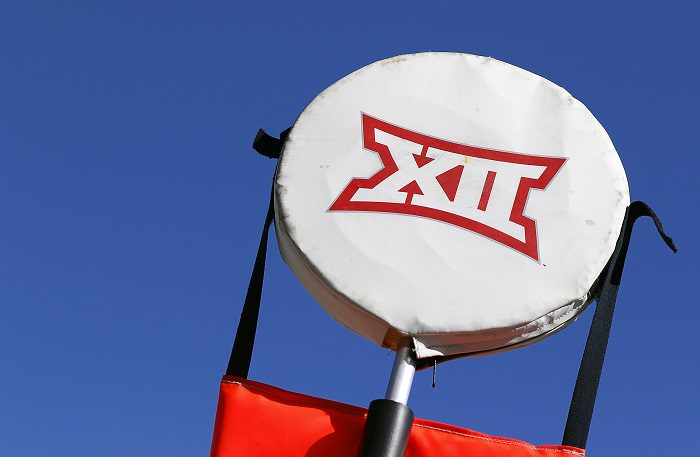 Always College Football's Greg McElroy had an interesting opinion on the idea of conference game scheduling following the news that the SEC would remain playing a total of eight conference games after Texas and Oklahoma join the conference in 2024.
McElroy believes that the Big 12 should schedule as more conference games in order to increase overall strength of schedule.
McElroy detailed his thoughts on ESPN College Football's YouTube channel, saying, "I think you can try to find as many games in the non-conference as you can, not easy to find, I might add."
McElroy added, "Those are difficult games to find. I know that there have been years where teams have really struggled to schedule games. People always give teams a hard time. If you're one of the best teams in college football, not everybody wants to go and get their teeth kicked in. So it's not always easy to schedule non-conference games, it's really not. That's why I think they do have so far down in advance, you got to schedule it and I think it's easier to kind of push down the road just a little bit."
He continued by tying specific conferences in like the Big 12 and the Pac-12 saying, "Man like, I think that if I were the Big 12, I would play 10 conference games. If I were the Pac-12, I'd play 10 conference games. I would play as many as humanly possible to try to get one or two big, big games on the schedule every year. If possible, I wouldn't play any Group of Five, I wouldn't play any FCS because I don't think they will be getting the benefit of the doubt."
While the SEC may only be playing eight conference games in total, the Big 12 Conference currently plays nine, along with the Big Ten and Pac-12. The SEC, along with the ACC, play eight.
However, what McElroy needs to remember is that the Big 12 is all but guaranteed a spot in the College Football Playoff upon expansion in 2024, as the six highest-ranked conference champions, as determined by the CFP committee, will receive automatic bids. Then, it will be the next six highest-ranked teams will get at-large spots.
10 conference games may help the Big 12 in getting at-large spots, but given the fact that the league already plays more than the SEC, it's hard to not wonder whether McElroy's SEC bias is showing here.