Big 12 Previews
2023 Women's College World Series Semifinal Preview: Oklahoma vs. Stanford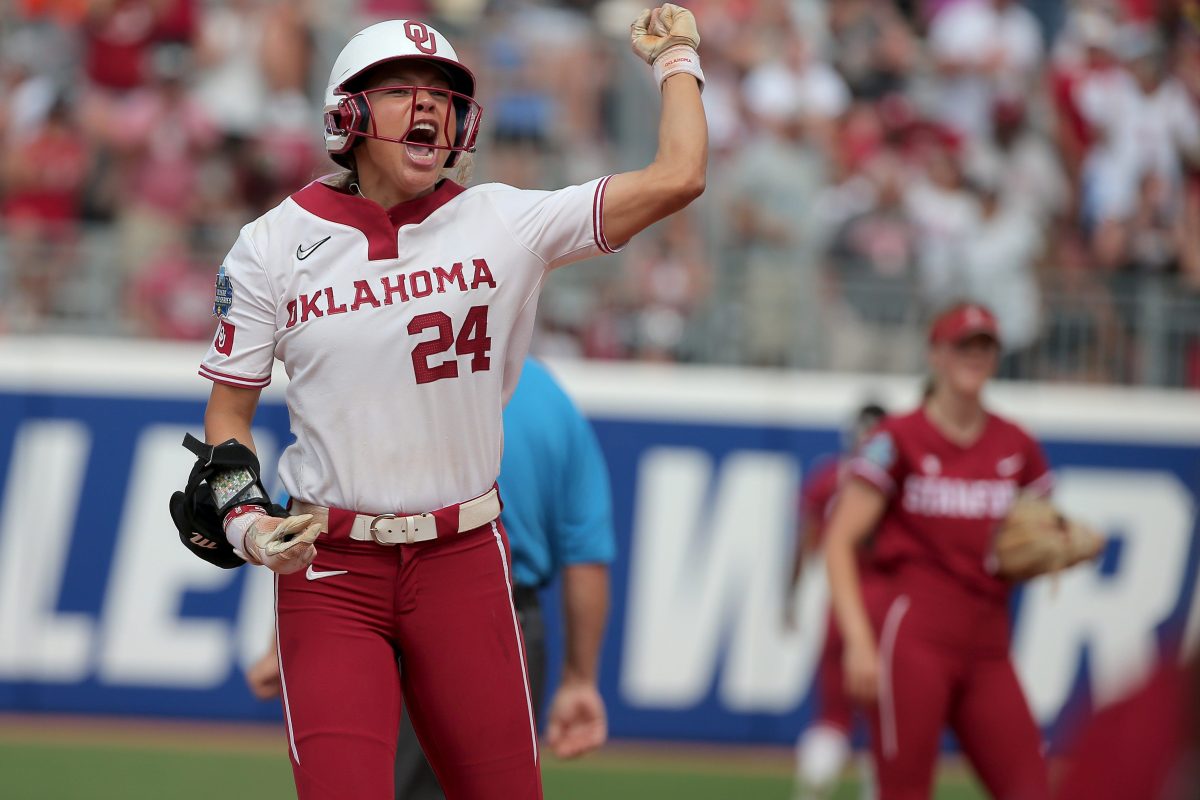 We've reached the national semifinals in the Women's College World Series and Oklahoma will face a familiar foe, with Stanford working its way through the losers' bracket to get another shot at the Sooners.
Just a few days ago, Oklahoma took down the Cardinal despite a Herculean effort from NFCA Freshman of the Year, NiJaree Canady.
Patty Gasso and the Sooners need just one win to advance to a third-straight national championship series, while Stanford will have to win back-to-back games to advance.
Here's everything you need to know about the Sooners and Cardinal ahead of the matchup.
GAME INFO
LOCATION: HALL OF FAME STADIUM; OKLAHOMA CITY, OKLAHOMA
DATE/TIME: MONDAY, JUNE 5; 11:00 A.M. CT
NETWORK: ESPN
TALE OF THE TAPE
NO. 1 OKLAHOMA (58-1)
Oklahoma hasn't allowed a run since it arrived in Oklahoma City, beating Stanford 2-0 and Tennessee 9-0 in its first two contests of the WCWS. Since the NCAA Tournament started, the Sooners have outscored opponents 66-12, and have looked as dominant as they have all season. In their most recent win, a run-rule triumph over Tennessee, Oklahoma might have been as impressive as its been. Prior to Saturday, the Lady Vols hadn't been run-ruled all year and had only been held scoreless just twice. Apparently, the Sooners didn't get the memo.
NO. 9 STANFORD (47-13)
After dropping a 2-0 contest to OU on Thursday, Stanford has held Alabama and Washington both scoreless en route to advancing through the losers' bracket. Canady played a pivotal part in both games, and Alana Vawter looked fantastic against Alabama as well. The Stanford offense has been a little quiet, scoring just two against the Tide and one run against the Huskies, but with their pitching staff playing the way that it is, it might not matter.
PLAYERS TO WATCH
Kinzie Hansen, C, Oklahoma
Since tournament play began, Kinzie Hansen has batted .563 with nine hits in 16 ABs. Her nine RBIs leads the team and her two home runs ranks third in that stretch. However, nobody's had a bigger moment than Hansen's three-run homer to bring Oklahoma even with Clemson in the Super Regional, with the Sooners eventually prevailing. With Hansen's bat as hot as it is, OU's offense could take off to another level in OKC.
Alana Vawter, P, Stanford
The Sooners got one look at Vawter on Thursday, with 1.0 IP and one strikeout after Canady's amazing performance. Now, Canady is coming off a full 6.0 IP performance against Washington and is unlikely to get the start again just a day later. Vawter hasn't had quite the success that Canady has of late, but she's still a first-team All-American and plenty capable of keeping Stanford within striking distance. However, Oklahoma might be a different story than most.
ONE THING TO WATCH
What will the pitching matchup look like for Round 2? It's very unlikely that we see the same starters this time around, especially after what we've seen over the last couple of days.
NiJaree Canady was lights out against the Sooners earlier this week, but they'll likely need a similar performance from Alana Vawter on Monday if the Cardinal hope to have a shot. After Canady went the distance against Washington, she's likely to be out unless an emergency situation arises.
On the other side of things, Jordy Bahl got the start against the Cardinal and then started against Tennessee on Saturday. Could she start again after 11 Ks against Stanford just a few days ago? Sure, but I wouldn't bet on it. Whether it's Nicole May or Alex Storako, I think we'll see another starter in the circle for OU this time around.