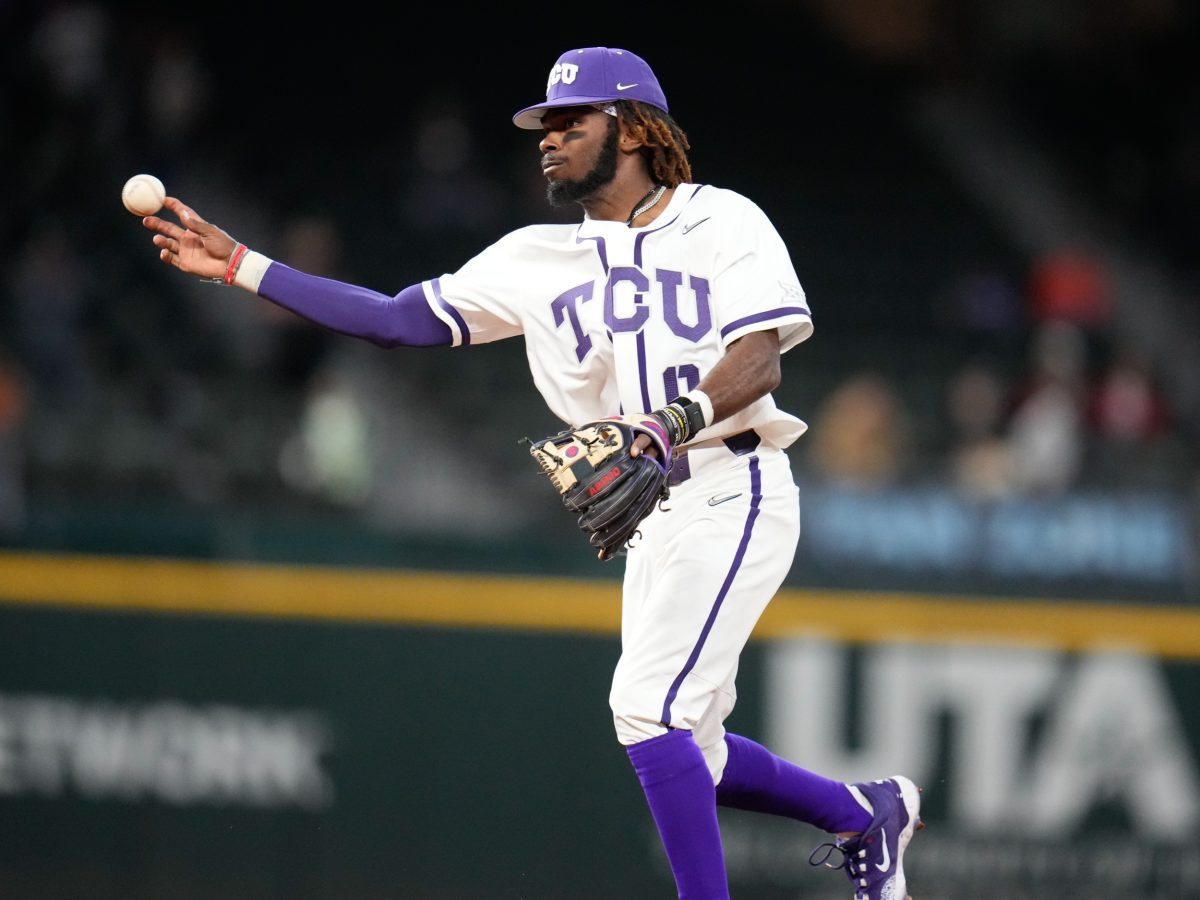 The field of 64 is set as the road to Omaha is underway. There were five Big 12 teams in action on the diamond on Sunday as the conference went 2-3. Here are my five thoughts on the Big 12 from day three of the college baseball regionals.
Sunday's Scores
Kentucky: 10, West Virginia: 0
East Carolina: 8, Oklahoma: 5
Florida: 7, Texas Tech: 1
TCU: 20, Arkansas: 5
Texas: 10, Miami: 6
1. Great Year, Bad Finish for West Virginia
There's no easy way to say this but West Virginia ended the 2023 season on a sour note. I know they accomplished a lot this year, but it was disappointing to see them go out like they way they did on Sunday afternoon. A few weeks ago, this team was nearly a lock to host a regional and be a top eight seed. Then they ended up getting swept by Texas and losing the first two games of the Big 12 tournament.
They limped into the postseason and were bounced out in just three games. Nobody was expecting anything from this team this year after being picked to finish sixth in the preseason poll, but I think it is extremely frustrating for them to lose seven out of their last eight games of the season. You can't go into the tournament ice cold and expect something to change. It was a good season in Morgantown, but I do believe that this team could have accomplished so much more.
2. East Carolina Put Another Beatdown on Oklahoma
After getting beat badly by East Carolina on Friday night, the Sooners got another shot at the Pirates. But just like Friday's game, this one ended up being a bit lopsided. Oklahoma was down 8-1 in the fifth inning and had to play catchup the entire time after that. Unfortunately for the Sooners, they were never really back in the game until the ninth inning and by then, it was too late. Oklahoma was put in a tough regional and they just weren't able to make it out.
3. Tre Richardson Had Himself a Game
This game was never close as TCU put a beatdown on Arkansas on Sunday. Tre Ricardson hit a grand slam in the first inning to put TCU up big, but he wasn't done just yet.
In the very next inning, Richardson hit another grand slam to put TCU up 11-1 over Arkansas.
As impressive as that was, he somehow hit another home run in the sixth inning.
Tre finished the day with three home runs and ten RBIs, which is one of the best performances I have ever seen in college baseball. In fact, Tre tied the NCAA record for RBIs in a postseason game.
TCU ended up winning the game 20-5 and they need just one more win to make it to the super regionals.
4. Hello Super Regionals
The Longhorns became the first Big 12 team to punch their ticket to the super regionals. Texas took down Louisiana in their opening game on Friday and then beat Miami twice in their own ballpark. While the Longhorns found themselves down 3-0 on Sunday, they had a monster third inning where they scored a whopping nine runs. Jared Thomas got things started with an RBI double before Peyton Powell brought in a pair of runs to tie the game at three.
Garret Guillemette had a two-RBI double in that same inning and then Jalin Flores capped off the big inning with a grand slam.
Texas would go on to score another run later in the game but by then, this one was all but over. It was a huge win for the Longhorns, and they will face the winner of the Stanford/Texas A&M game in the supers.
5. Texas Tech Needs to Reset
After an emotional win over Florida on Saturday, the Red Raiders fell flat on Sunday evening. Texas Tech scored just one run against Florida as their offense struggled against pitcher Cade Fisher. Both teams went scoreless for five innings before the Gators offense put up four runs in the sixth inning. Florida added three more in the ninth as they took Sunday's game 7-1. Now these two will meet again on Monday and the winner advances to the Super Regional.
Monday's Schedule
Texas Tech at Florida (11 AM CT)
TCU at Arkansas (2 PM CT)