Big 12 News
Kansas Basketball Releases Non-Conference Schedule for 2023-2024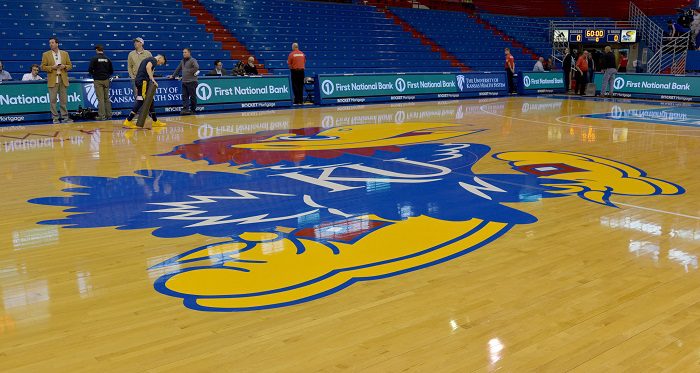 The Kansas Jayhawks 2023-2024 non-conference schedule has officially been released featuring premiere matchups against Kentucky, Indiana, UConn, and more.
The Jayhawks are also set to play in a revival of the Border War series on December 9th when the Missouri Tigers head to Allen Fieldhouse in a clash of old rivals.
The Kansas athletic department announced their official non-conference schedule on Monday morning honoring KU graduate and former North Carolina Central head coach John McClendon, as the Jayhawks meet NCC at Allen Fieldhouse on November 6th to kick off the season. McClendon was a KU graduate who studied the game of basketball from the inventor of the game himself, Kansas HC James Naismith.
Kansas coach Bill Self spoke on the home opener in the official release saying, "We're excited to open up the season against North Carolina Central, in large part because that is part of the McClendon Foundation Leadership initiative. With it, we get an opportunity to honor one of the greatest coaches our sport has ever known, John McClendon, in our building playing an HBCU institution."
The 2023-2024 non-conference schedule for the Jayhawks is listed below with home games listed in all caps.
Nov. 1 (Wed.) – FORT HAYS STATE (EXHIBITION)
Nov. 6 (Mon.) – NORTH CAROLINA CENTRAL
Nov. 10 (Fri.) – MANHATTAN COLLEGE
Nov. 14 (Tues.) – vs. Kentucky (Champions Classic, Chicago)
Nov. 20-22 (Mon.-Wed.) – Maui Jim Maui Invitational (Lahaina, Hawaii – Kansas, Chaminade, Gonzaga, Marquette, Purdue, Syracuse, Tennessee, UCLA)
Nov. 28 (Tues.) – EASTERN ILLINOIS
Dec. 1 (Fri.) – CONNECTICUT (Big EAST-Big 12 Battle)
Dec. 5 (Tues.) – KANSAS CITY
Dec. 9 (Sat.) – MISSOURI
Dec. 16 (Sat.) – at Indiana
Dec. 22 (Fri.) – YALE
The Jayhawks look to follow up their 2022-2023 Big 12 Championship with another productive year under Bill Self and despite taking an early exit in the Sweet 16 round in the 2023 NCAA Tournament, Kansas has reloaded their roster and will be ready to go come November 1st.