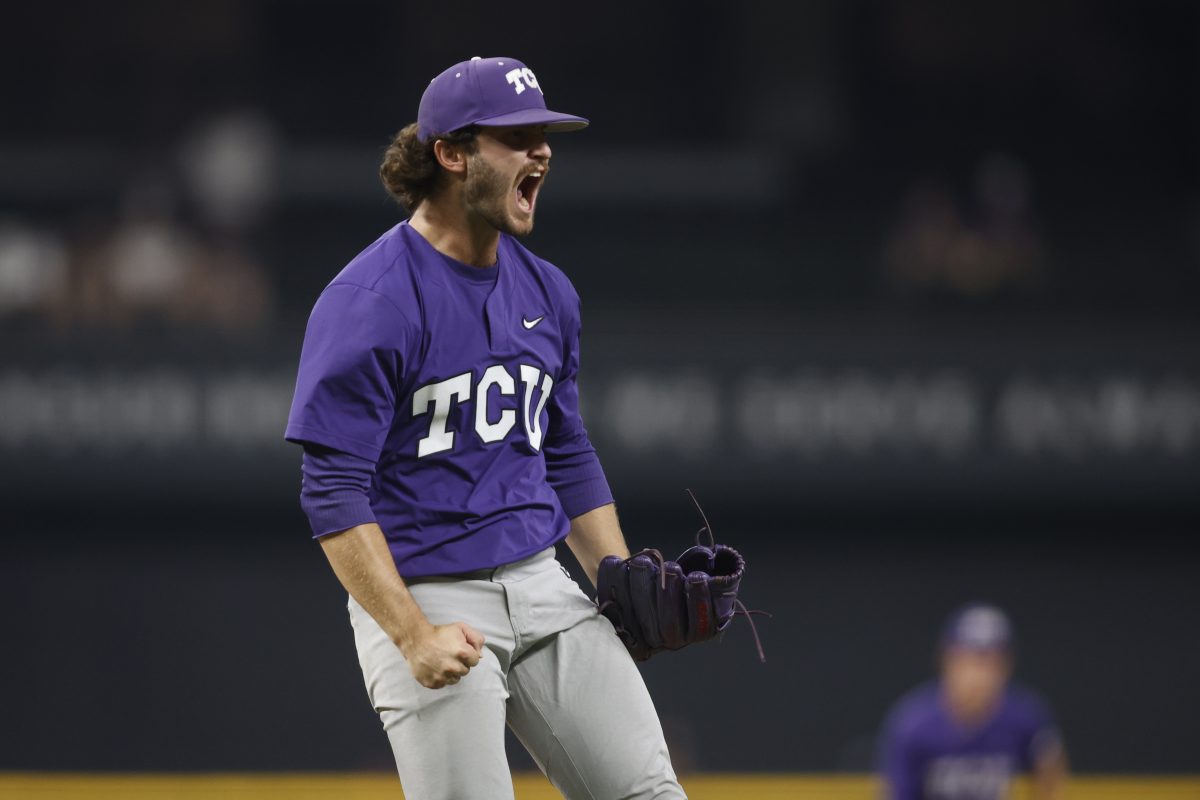 The field of 64 is set as the road to Omaha is underway. There were two Big 12 teams in action on the diamond on Monday with Texas Tech and TCU. Here are my three thoughts on these two teams from day four of the college baseball regionals.
Monday's Scores
Florida: 6, Teas Tech: 0
TCU: 12, Arkansas: 4
1. Goodbye Texas Tech
After Saturday's win over Florida, I truly believed this team had enough left in the tank to beat them one more time. That game was emotional and had plenty of momentum swings but in the end, the Red Raiders found a way to get it done that evening.
However, things changed on Sunday because Texas Tech looked like a completely different team. The offense went ice cold as they scored just one run against the Gators and ended up losing 7-1. Despite that bad game, Texas Tech got another crack at Florida on Monday afternoon but unfortunately Sunday's woes carried over.
The Red Raiders had just four hits in the Gainesville regional final and failed to score a single run. I must give credit to Florida's pitching staff, but it was unusual to see Texas Tech struggle so much at the plate in their last two games. Scoring one run in 18 innings isn't going to get the job done and head coach Tim Tadlock knows that. Maybe that game on Saturday took the energy out of this team because they didn't look good at all in these last two games. With back-to-back losses, Texas Tech has now been eliminated from the tournament.
2. The Long Ball Worked Again For TCU
After Tre Richardson single handedly crushed Arkansas on Sunday with his record setting performance, the Horned Frogs used the long ball once again to put a beatdown on the Hogs. Going into the bottom of the fifth inning, Arkansas held a 4-2 lead but that didn't last long.
In that inning, Tre Richardson brought in a run and in the sixth Austin Davis hit a two-run blast to give TCU the lead.
Cole Fontenelle added another run as well to make it a 6-4 game. But the Frogs weren't done just yet because Kurtis Byrne hit a solo homerun in the seventh inning and hit another in the eighth as well.
And of course, Tre Richardson had to hit another bomb to cap off his epic weekend.
With the win, TCU moves on to the Super Regionals to face Indiana State. I said before the tournament that they were the hottest team in college baseball and it's hard to argue that because the Frogs have now won 17 out of their last 19 games.
3. Two Big 12 Teams Remain
Going into the tournament, six Big 12 teams entered and now just two teams remain after the first weekend. Oklahoma State ended up being the first Big 12 team eliminated with two losses in a row before West Virginia and Oklahoma were bounced out on Sunday. However, one team was able to punch their ticket to the super regionals early as Texas beat Miami twice in two days.
On Monday, two more teams had their chance to advance with Texas Tech and TCU. The Red Raiders ended up getting beat by Florida which meant their season was over. Thankfully, TCU was able to become the second Big 12 team to advance as they took down Arkansas for the second time in two days. Now it's time to set our sights on next weekend and see who will end up punching their ticket to Omaha. Texas will take on the winner of the Stanford/Texas A&M game while TCU will be hosting Indiana State in Ft. Worth due to some logistical issues on the Sycamores end.