Big 12 News
Brett Yormark Facing Pushback on Adding UConn, Gonzaga: Report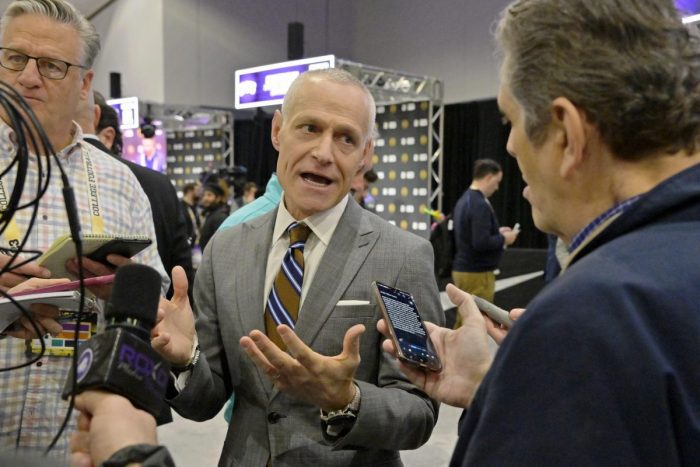 Big 12 Commissioner Brett Yormark has been pushing to expand the Big 12's market, and not jsut necessarily for the sport of football.
The ex-NBA executive believes that the conference's basketball is being undervalued in television negotiations, and is looking to add two of the biggest basketball brands in the sport with UConn and Gonzaga.
"We do see the upside in basketball moving forward for all the right reasons," Yormark said last week. "We think it's undervalued, and there's a chance for us to double down as the No. 1 basketball conference in America.
However, it appears that Yormark's view of basketball might vary a bit from that of his peers.
With football being the driver and moneymaker, Big 12 administrators are hesitant to get on board with basketball-driven expansion.
"I don't see any movement for a non-Power Five," a Big 12 athletic director told Berry Tramel of The Oklahoman. "I do not think there's enough support to get them across the finish line."
Despite there being some pushback, Yormark and the Big 12 are exploring "all options and considerations at this point in time.
"We had a great discussion about expansion, and we have a plan. As I've said all along, we have an appetite to be a national conference in our makeup from coast to coast, and we do believe in the upside of basketball moving forward as a collective group."