featured
UConn 'In the Mix' as All-Sports Addition to Big 12: Report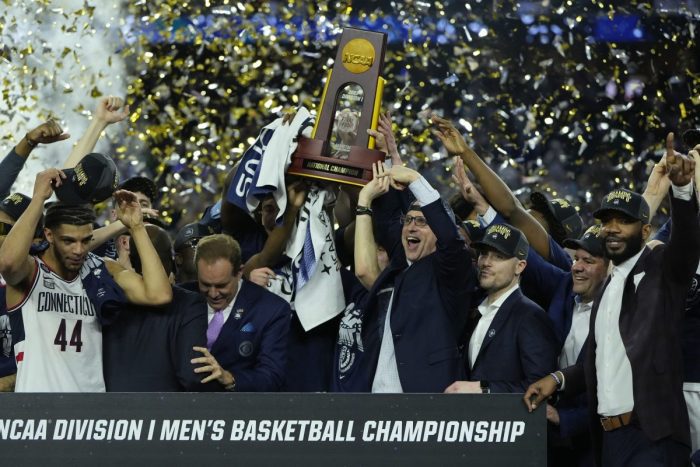 Big 12 expansion has been a topic of conversation over the past several months, but has really heated up over the last two weeks.
With rumors circling about schools like Colorado and UConn, there have been several outlets reporting that the Big 12 is on the verge of expanding yet again. Now, the viability of some of the reports is in question, but one reporter we've learned to trust is Action Network's Brett McMurphy.
On Tuesday, McMurphy reported via Twitter that UConn is "in the mix" as an all-sports addition to the Big 12, according to his sources.
This report is on the heels of an article from The Oklahoman's Berry Tramel, who's sources tell him that a non-Power Five addition just isn't going to happen.
"I don't see any movement for a non-Power Five," a Big 12 athletic director told Tramel. "I do not think there's enough support to get them across the finish line."
Tramel suggests that Big 12 commissioner Brett Yormark is experiencing some pushback from Big 12 administrators when it comes to adding schools like UConn. However, McMurphy's report also claims that Big 12 basketball coaches are in favor of adding UConn to the Big 12.
Whether or not UConn will be headed to the Big 12 has yet to be seen, but they are among a list of candidates that could be on the verge. It's just a matter of time before the conference landscape shifts again, but this time, it seems the Big 12 is in attack mode.