featured
Pac-12 Media Pushes 'Verbal Agreement' As Sign of Faux Progress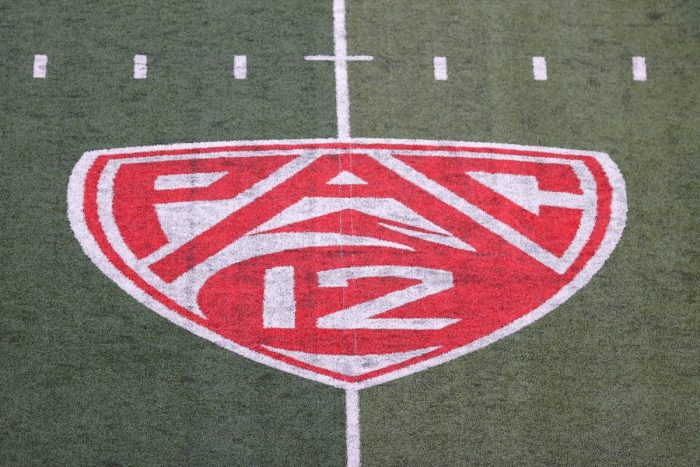 According to The Athletic, Pac-12 schools have agreed to equal shares of media-rights revenue with performance-based distribution of College Football Playoff revenue as part of a new Grant of Rights deal.
This news was released on Wednesday to the jubilation of several Pac-12 insiders, such as John Canzano (first report) and Jon Wilner, and also seemed to convince the masses that the conference is finally closing the long-awaited media rights deal.
Well, I am here to tell you not to hold your breath.
We are approaching one year's worth of negotiations and we've still yet to hear about a legitimate buyer outside of Apple TV, who clearly wants sole possession of the conference's television rights if it's going to pay what the Pac-12 wants. So, has that magically changed? Nope. At least, not as far as anyone knows.
If you look past the rush of news and excitement surrounding the headlines to see what's actually happened in Pac-12 country, you'll find yet another illusion.
Is it really news that the remaining Pac-12 schools have agreed to keep equal media rights shares? They do this already. In fact, everyone does. Every conference in the FBS has equal revenue sharing and the first one not to, the ACC, isn't set to make a change until the 2024-25 academic year.
It does mean that the Pac-12 won't try to entice Washington and Oregon with bigger paydays, and perhaps that's because if the Big Ten does come knocking, the Huskies and Ducks are as good as gone.
So what about the CFP revenue distribution? Is that newsworthy? Well, outside of Oregon and Washington, no Pac-12 team has made the College Football Playoff, and even then that's been since 2017. Plus, the conference's top CFP contender in 2023, USC, is headed to the Big Ten in 2024. So, if the Trojans make it this season, they'll leave with a bigger slice of pie as they head out the door? Sounds like a great plan.
What Wednesday's news was really about was pushing back the deadline again without having to actually do so.
See, the Pac-12 wants to control the narrative, and who can blame them? The longer they remain in control of what is circulating, the longer they'll have to hope their Hail Marys get answered. I've watched this entire saga unfold over the last 11 months, and I can say with confidence that there's just not a home run deal waiting out there. If there was, it would've happened months ago.
So, with that being the case, the Pac-12's deadline of "late spring/early summer" is here and they can't afford to push it back again, especially with Colorado flirting with the Big 12.
Instead, the conference's best plan of action was to release the bit about a "verbal agreement" to make it seem as if they've made some progress when, in fact, they haven't. A verbal agreement seems like something school presidents should know about, right?
As unfortunate as it is for those involved, it appears that the Pac-12 is simply out of time and grasping at straws right now. The clock is ticking, and it appears that midnight is as close as ever.