TCU Horned Frogs
Four Thoughts on TCU's 4-1 Win Over Indiana State in the Super Regionals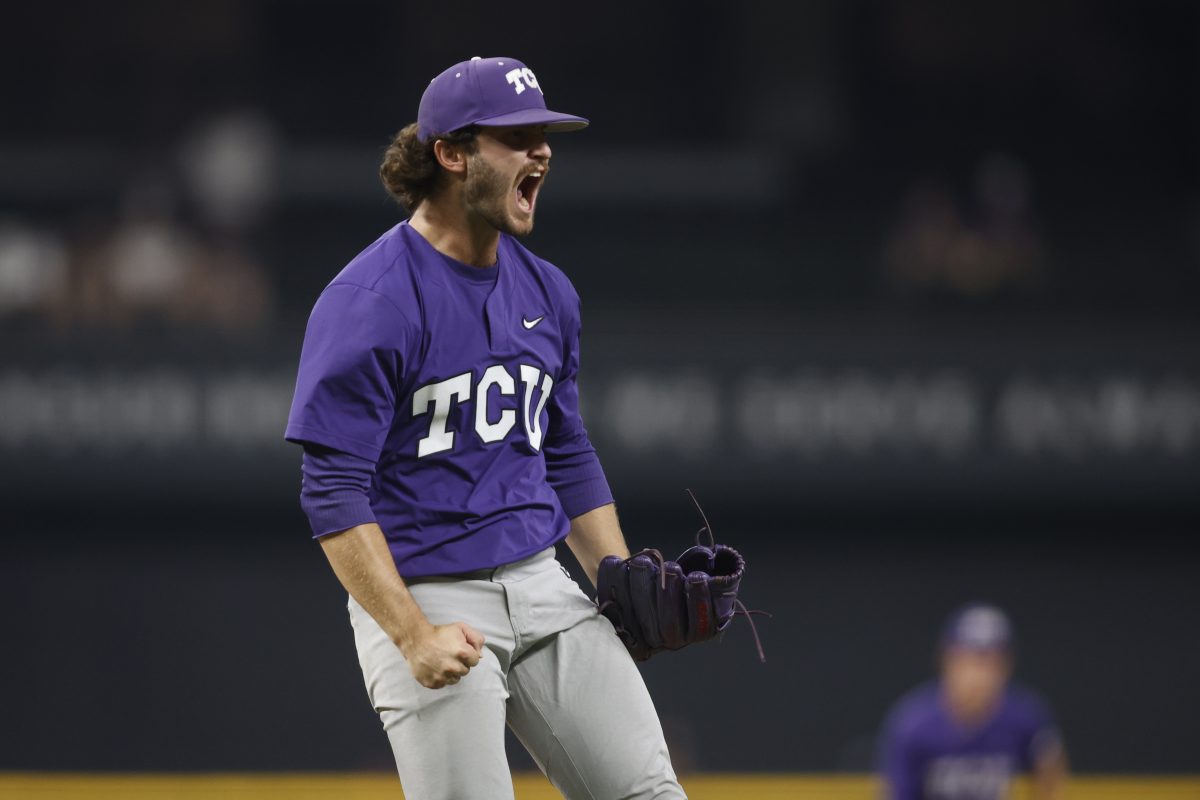 The road to Omaha began last week as 64 teams started their postseason journey. Now the field has been cut down to just 16 as we head to the Super Regionals. The TCU Horned Frogs started their Super Regional at home in Fort Worth as they hosted the Indiana State Sycamores. Here are my four thoughts on the Horned Frogs 4-1 win over the Sycamores on Friday afternoon.
1. Kole Klecker Was Fantastic
Even though he is just a true freshman out there, the moment was never too big for Kole Klecker as he got the start in game one of the Super Regionals. We saw Klecker pitch well early on in the season but had some issues after that. But on Friday, he put all that behind him as he looked like the guy we saw earlier in the year.
Kole pitched seven full innings and allowed just three hits and zero runs. He also struck out a season high nine batters during his time on the mound. I have seen a lot of great pitching performances in the NCAA tournament and Kole's was certainly one of the best I have seen in a while. He was a big reason why TCU took game one on Friday and they nearly pulled off a shutout if not for a late home run.
2. TCU Loves Home Runs
It was kind of odd to see TCU not put up ten plus runs after their run in the Fayetteville regional last weekend but four runs was enough to get the job done on Friday. The Horned Frogs got most of their scoring done in the third inning when Austin Davis hit a smoking line drive to left field that went right over the wall for a solo shot.
Then Cole Fontenelle went deep later in the inning with a big two-run blast to center.
Both home runs game off of the first pitch, and it just shows that TCU is not afraid to swing the bat early and often. I have no idea if four runs will be enough to win on Saturday, but the combination of home runs and great pitching will most likely get the job done.
3. What a Crowd at Lupton
Can we just take a second here and appreciate the fans that showed up at Lupton Stadium on a hot Texas Friday afternoon?
It was about 100 degrees out and the place was packed with purple everywhere.
Even the outfield was crowded, and TCU announced a record attendance of 8,812 which is nearly 1,000 more than the second largest crowd ever to watch a TCU baseball game. I know game two will be packed and I can't wait.
4. Indiana State's Ace Awaits
It was an interesting move by Indiana State head coach Mitch Hannahs to save his ace for game two. TCU started Kole Klecker while Indiana State went with Matt Jachec who ended up pitching pretty well as he lasted eight innings. However, TCU will be facing a whole different monster with Connor Fenlong. Connor was the Missouri Valley Conference pitcher of the year this season and has a 1.38 ERA since April 23rd. He also has pitched four shutouts in his last seven starts, which is the most in college baseball.