Big 12 News
IMG Academy Hires Viral K-State Coach Kevin Sutton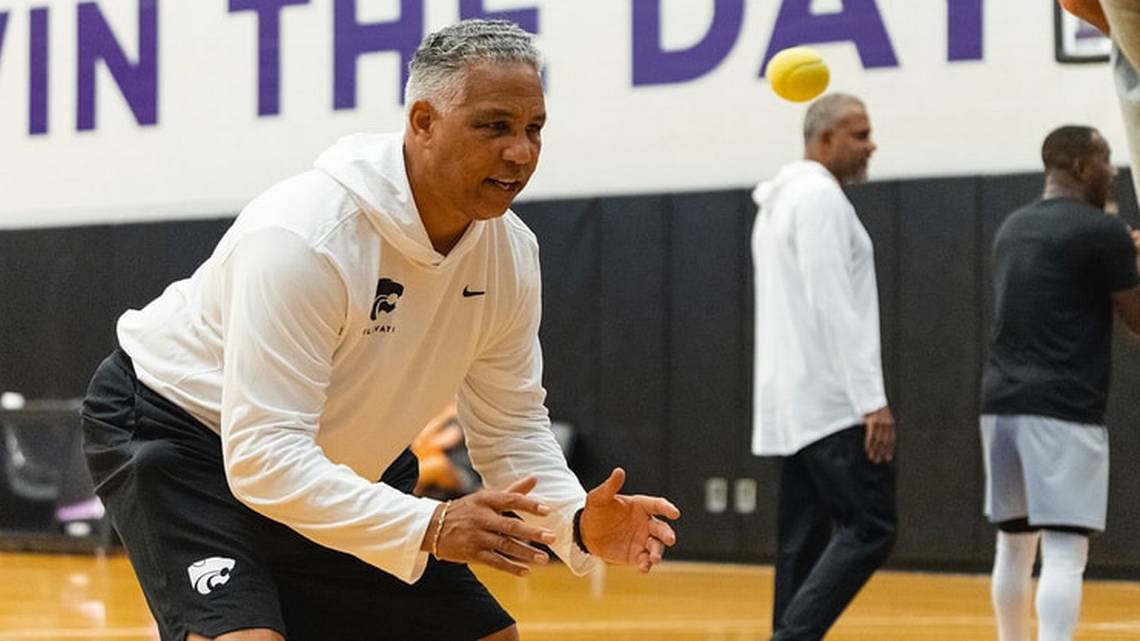 The Kansas State Wildcats will be without their viral "head coach" Jerome Yang in the upcoming season, and no that is not a typo. Kansas State director of basketball operations Kevin Sutton, otherwise known by the Pac-12 network as Jerome Yang, has officially been hired by IMG Academy as their new technical director of basketball.
Sutton was on staff for Jerome Tang and the Wildcats last season during their magical Elite Eight run. Sutton was incorrectly labeled as "Kansas State Head Coach Jerome Yang" by the Pac-12 Network back on November 11th when the Wildcats took down the California Golden Bears.
According to a report from CBS Sports' Jon Rothstein, the Florida high school prep school responsible for developing players like Anfernee Simmons, Jonathan Isaac, Zach Edey, Michael Beasley and more has officially hired Sutton to take over as its technical director of basketball.
Sutton operated as K-State's director of basketball operations last season and made an impact as a member of Jerome Tang's coaching staff. Sutton played a key part in K-State's bounce back to basketball relevancy with the Wildcats totaling 26 wins, a third-place finish in the Big 12, and a storybook run in March Madness where the Wildcats reached the Elite Eight. He now takes over 40 years of coaching experience to IMG Academy to help develop the next wave of college and NBA athletes.