Trending Now
Pac-12 TV Deal Could Be Done By End of June: WSU President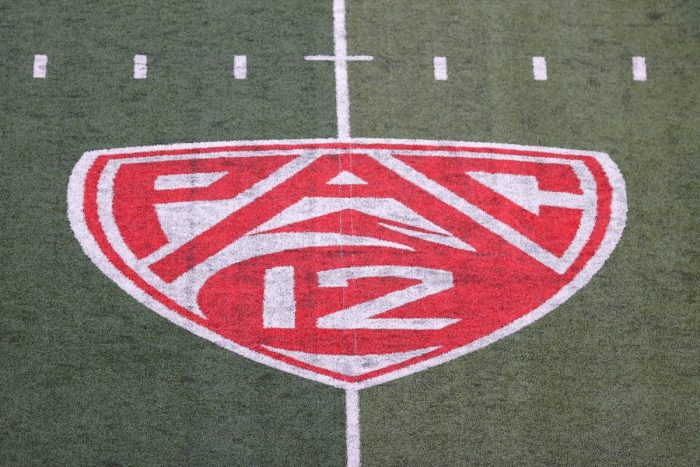 Washington State's Board of Regent retreat may have yielded valuable intelligence about the Pac-12's media negotiations and deal.
During the meeting WSU president Kirk Schulz and athletic director Pat Chun spoke to the regents on a variety of issues, and naturally the Pac-12 media negotiations came up.
First, Schulz told the Regents that he "expects" to have resolution on the TV deal by the end of the month.
But the bigger bit of information was that Schulz, when pressed, talked about the money the Pac-12 was expecting in the TV deal — at least in broad terms.
"At least the projections (AD) Pat Chun and I and others have seen," said Schulz, "I'm not sure that it will be a lot larger than we saw in the past, (and) it shouldn't be smaller than in the past. It may be fairly flat."
Well, that clears it up.
The Athletic tried to draw a line on what exactly "fairly flat" meant.
In the 2022 fiscal year, the conference reported $385.6 million in revenue — an average of $32.1 million per school — from its media rights deals with ESPN, Fox and the Pac-12 Network.
A "fairly flat" number come 2024, when the league loses USC and UCLA, would put the Pac-12 closely in line with the reported $31.7 million-per-school deal the Big 12 recently reached with ESPN and Fox to begin in 2025.
This comes at the end of a rather eventful week for the Pac-12. The league reportedly agreed to a Grant of Rights contract for what it hopes is its impending TV deal. Schulz told the Regents that the league wanted it agreed to ahead of time so it could be executed quickly.
But, Arizona president Dr. Robert Robbins told SEC Network's Paul Finebaum shortly after that news broke that he did not know there was a pre-negotiated grant of rights. He reiterated that to ESPN's Pete Thamel.
"(Until we) see a working document that gives us numbers … that's what we don't have," Robbins said. "Until we have it, no one can make an informed decision."
Thamel offered further clarification on the information Schulz offered during the meeting on Friday.
Finally, the WSU Regents asked Schulz, on a scale of 1 to 10, his confidence level of getting a deal done by the end of June.
Schulz said "seven."
We'll see.
You can find Matthew Postins on Twitter @PostinsPostcard