Big 12 News
UCF Lands All-Conference USA LB Shaun Peterson in Transfer Portal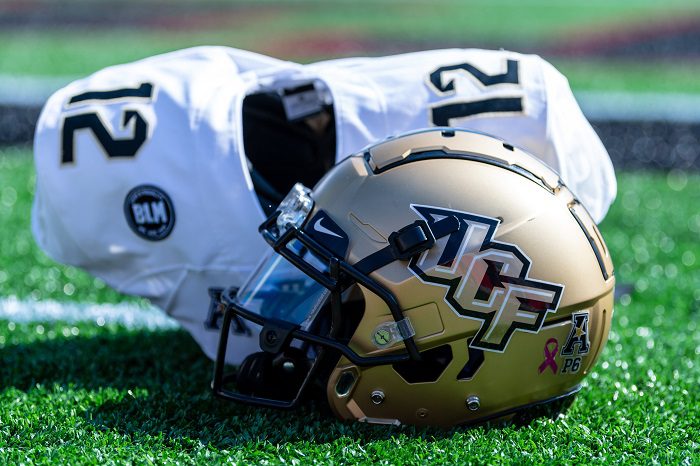 The UCF Knights added one of the most athletic players in all of college football with the addition of FIU Golden Eagles linebacker Shaun Peterson Jr. in the transfer portal.
Peterson spent four years of football as a running back before making the switch to linebacker last season at FIU notching six sacks, and two forced fumbles in his first year at the position. He now brings his dynamic talents to Orlando to help head coach Gus Malzahn compete in the Big 12 Conference.
Coming out of high school, Peterson was listed as a three-star prospect by the 247Sports index, and while it may not be at his current position, the numbers are still impressive to show the type of athlete Peterson is.
As a transfer prospect from FIU, Peterson ranked as the 102nd-ranked outside linebacker in the country, and the 213th-ranked player in the state of Florida.
He now heads to Orlando as a pass rusher looking to make his mark on the field in a conference that helps to develop NFL-caliber players at his position each and every season (Wilson, McDonald, Anudike-Uzomah, all first-round picks). The Knights have been competitive in the portal this season, and with Shaun Peterson set to become a knight, Gus Malzahn has to be thrilled with the addition.