BYU Cougars
Big 12 Football: Ranking Four New Teams Readiness for 2023 Season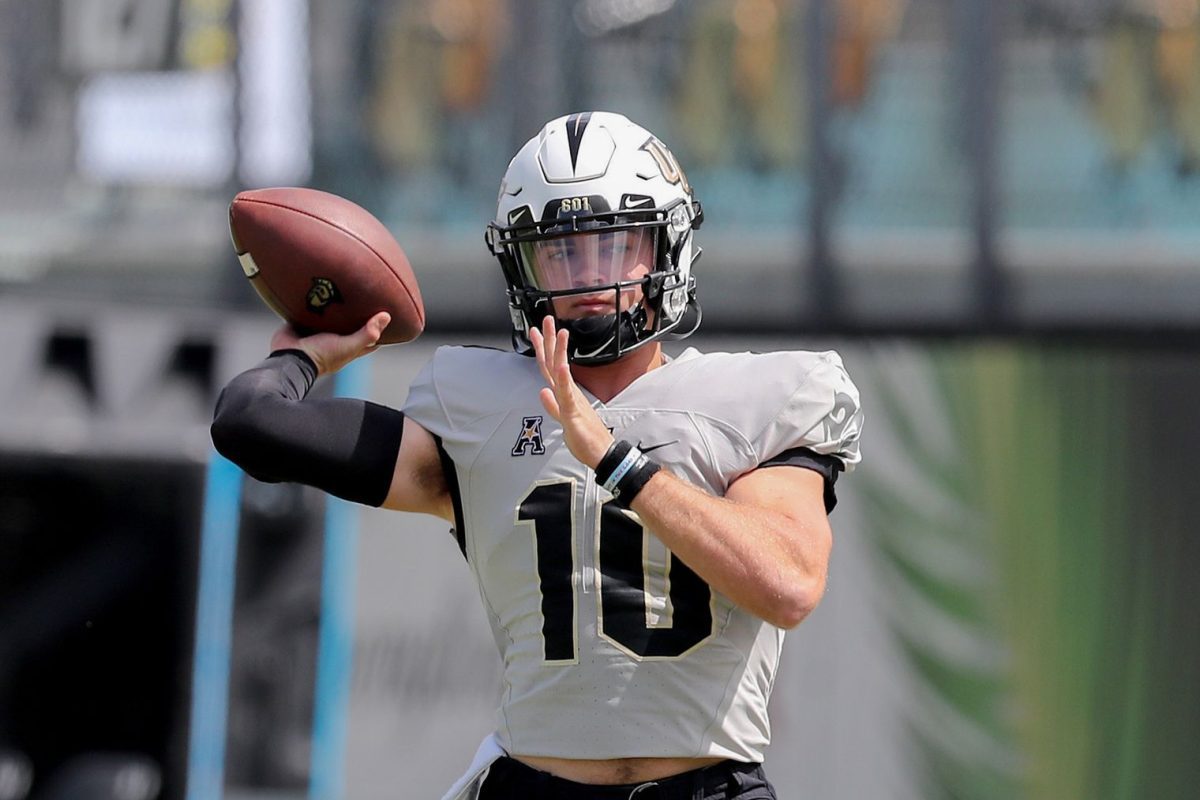 On Wednesday night the 2024 SEC schedule was revealed, with Oklahoma and Texas both learning who they will face in their inaugural season in Southeastern Conference.
When their schedules were officially revealed, Twitter caught fire, talking about how they weren't ready for the jump, and how the Sooners and Longhorns would struggle in their new conference. After scrolling mindlessly for a bit, I started to think about something: they won't be the first teams to make a jump involving the Big 12.
No, in just a couple of weeks, the Big 12 will welcome BYU, Cincinnati, Houston, and UCF to the conference, and just a couple months later, they'll start their first football season in the Big 12. So, who is ready to make the jump, and who might take some lumps in Year 1? Here's how the incoming teams rank in readiness to compete in 2023.
1. UCF Knights
The Knights enter the Big 12 with the best head coach (Gus Malzahn) and the best quarterback (John Rhys Plumlee) of any of the incoming teams, instantly vaulting them to the top of this list. Offensively, the Knights should be dangerous despite the departure of receiver Ryan O'Keefe. On the flipside of the ball, UCF returns six starters but has a new defensive coordinator in Addison Williams. Still, the Knights have a strong roster of Florida-grown talent and should be comfortably better than the other three teams on the list, barring a surprise.
2. Cincinnati Bearcats
Offensively, Cincinnati might be a mess as they are replacing pretty much everyone after 2022, but Emory Jones might answer a lot of questions at quarterback in 2023. Scott Satterfield will enter Year 1 as a relative unknown in Big 12 country, but there are still good bones for this program. Cincinnati returns six starters on defense and should be better on that side of the ball in 2023. As the only new Big 12 team to make a College Football Playoff, Cincy should be a contender on a regular basis going forward, but 2023 will be challenging. Still, expect Cincinnati to be one of the better incoming teams.
3. BYU Cougars
Kalani Sitake probably doesn't get enough credit for the success he's had at BYU, but losing Jaren Hall and Puka Nacua on offense will be tough to overcome. Pitt transfer Kedon Slovis hopes he can bridge the gap in Provo, and the addition of Aidan Robbins in the backfield will help. However, a defense that disappointed in 2022 will need to improve under new coordinator Jay Hill. The Cougars are an especially difficult team to project, given their mission work, which many times, comes before football. Unfortunately, there are just too many questions for me to feel really confident about their chances in 2023.
4. Houston Cougars
Dana Holgorsen will re-enter the Big 12 after spending eight seasons with West Virginia in the conference. The Cougars were hit extremely hard in the transfer portal, with 22 players heading out of the program and 20 coming in, including assumed starting QB Donovan Smith. Alton McCaskill was a huge loss for UH, as he was expected to be a main contributor offensively in 2023. The Cougars were a mess defensively in 2022, giving up over 32 points per game on the year. Just three starters return from that unit, but perhaps that's a good thing. In short, Houston has a ton of questions, and I'm not real convinced that they've got the right answers to compete in 2023.