Baylor Bears
Big 12 Football: Top 10 Nonconference Games of 2023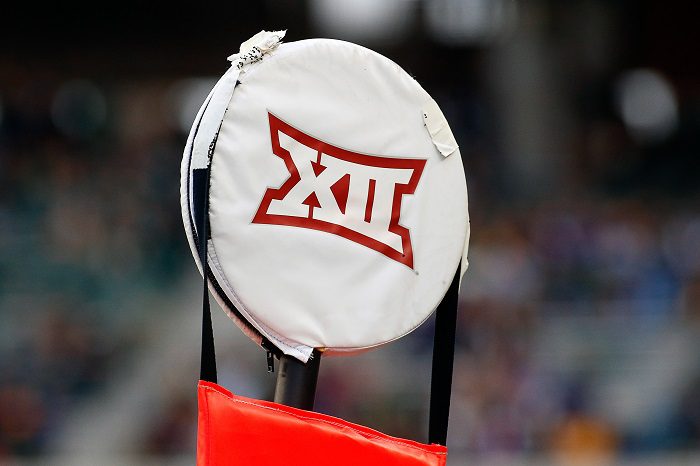 We have less than three months left until the 2023 college football season kicks off and the race to crown a new champion is underway. The Big 12 will enter a phase of its life as a conference, welcoming in BYU, Cincinnati, Houston, and UCF as new members on July 1.
With four new teams, and Oklahoma and Texas still in the league, the 2023 season should be as fun a season as there has been in recent memory. Before we get to the conference portion of the schedule though, we have an excellent nonconference slate to get through.
With plenty of top matchups to choose from, we picked the top 10 nonconference games in the Big 12 this upcoming season. Take a look.
10. Oklahoma State at Arizona State
Saturday, Sept. 9 | 9:30 p.m. CT | FS1
Both of these teams come into the season as relative mysteries, with both looking to break in new quarterbacks after last year's starters hit the transfer portal. The Pokes look to have the upper hand on paper, as Arizona State is still dealing with the aftermath of an NCAA investigation that saw the Sun Devils coaching staff eviscerated in 2021, and then Herm Edwards eventually fired in 2022 after a loss to Eastern Michigan. The Cowboys and Sun Devils played in Stillwater in 2022, with Oklahoma State coming out on top, 34-17.
9. Kansas State at Missouri
Saturday, Sept. 16 | 11:00 a.m. CT | SEC Network
The reigning Big 12 champions will look to defend their title in 2023, and their biggest test in the nonconference comes in the form of a road trip to Columbia, Missouri. The Wildcats dominated Mizzou in 2022 behind 145 yards and two scores on the ground from Deuce Vaughn en route to a 40-12 win.
8. Iowa at Iowa State
Saturday, Sept. 9 | 2:30 p.m. CT | FOX
The Cyclones and Hawkeyes will battle in the annual CyHawk game in Week 2, with Iowa State hosting this year at Jack Trice Stadium. Iowa State comes into this one with a year's worth of bragging rights after a 10-7 win in Iowa City last season. It marked the first time in seven tries that the Cyclones had come out on top, and they'll hope to make it two in a row for the first time since 2011-2012.
7. BYU at Arkansas
Saturday, Sept. 16 | 6:30 p.m. CT | ESPN2
The Cougars will head to SEC country for a Week 3 matchup with Arkansas, who returns a big portion of its offense from a season ago. That is unfortunate news for BYU, who gave up 52 points and 644 yards to the Razorbacks in a 52-35 loss in Provo a season ago. This time around though, BYU will hope to have an improved defensive unit under new defensive coordinator, Jay Hill.
6. West Virginia at Penn State
Saturday, Sept. 2 | 6:30 p.m. CT | NBC
If West Virginia were expected to crack the Top 25 this season, their game against Penn State might've been a top-two non-con game on this list. The Nittany Lions are expected to be a fringe College Football Playoff team in 2023 and will have Beaver Stadium rocking with one of the best night game atmospheres in the country.
5. Pittsburgh at West Virginia
Saturday, Sept. 16 | 6:30 p.m. CT | ABC
Last season, we were reintroduced to the Backyard Brawl rivalry, which had been dormant since 2011. The game lived up to the hype, with Pitt taking a 38-31 heartbreaker from the Mountaineers after a pick-six made the difference for the Panthers. West Virginia enters what appears to be a make-or-break season under Neal Brown and will need a win over Pitt in Week 3.
4. Utah at Baylor
Saturday, Sept. 9 | 11:00 a.m. CT | ESPN
Utah is coming off a Pac-12 title in 2022 and hopes to return to a third straight Rose Bowl with Cam Rising back under center. In Week 2, the Utes will head to Waco to take on Baylor, who is coming off a disappointing 6-7 season. Dave Aranda made some major staff changes this season and will hope to make a statement early with a win over a Top 15 team.
3. Colorado at TCU
Saturday, Sept. 2 | 11:00 a.m. CT | FOX
This game has all the intangibles of a huge nonconference game, but most of it comes from off-the-field headlines. Deion Sanders will make his debut as a Division-I head coach, the Horned Frogs are coming off a national championship appearance in 2022, and the Buffs could be playing a future conference opponent by the time this game kicks off. If you like headlines, this is the game to watch in Week 1. Last season TCU handled the Buffaloes in Boulder, 38-13.
2. Oregon at Texas Tech
Saturday, Sept. 9 | 6:00 p.m. CT | FOX
Oh man, could this one be good. Tyler Shough appears to be the starter at Texas Tech in 2023, and will face his former team in the Oregon Ducks, as will defensive coordinator Tim DeRuyter. Both of these teams are on the rise and appear to be legitimate contenders for their respective conference crowns. If all goes well in Week 1, this could be a ranked vs. ranked matchup in prime time for Week 2.
1. Texas at Alabama
Saturday, Sept. 9 | 6:00 p.m. CT | ESPN
As long as neither team trips in Week 1, this game should be a Top 10 matchup between two of the nation's most talented rosters. Last season, Alabama escaped Austin with a 20-19 victory after Quinn Ewers went down early in the game. One could argue that Texas should've won the game, so there should be no shortage of emotions in this one. If Texas can pull off the road win, it could signify the return of the Longhorns, which we've waited more than a decade for now.