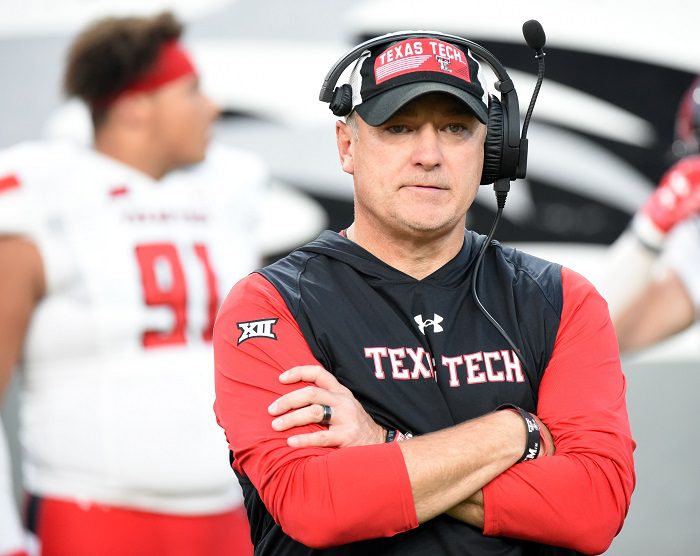 Back on April 19, Joey McGuire was presented with a simple challenge: How many retweets would it take for him to climb the construction crane at Jones AT&T Stadium?
His answer? 3,000.
The Texas Tech Football account then pinned the tweet to the top of its twitter page, and sure enough, 3,000 retweets came pretty quick.
Well, the tweet in question currently has 3,686 retweets, which means it was time for Coach McGuire to start his ascension. On Monday, he did just that.
According to a Texas Tech spokesperson, McGuire climbed a total of around 220 feet up, proving himself to be a man of his word.
"Hey, if you're wonderin' … Yep. I just climbed it," he said. "Let's go. Wreck 'em."
Not wanting to have a crowd show up or cause too much of a stir, the media team didn't share McGuire's journey until he was safely back on the ground.
McGuire has been nothing short of a lightning rod of excitement since landing the Texas Tech job ahead of the 2022 season.
Heading into the 2023 season, the Red Raiders are ascending at the same trajectory that McGuire climbed up the crane: straight up.