Trending Now
EA Sports College Football Game Still 'On Track' for Release: Report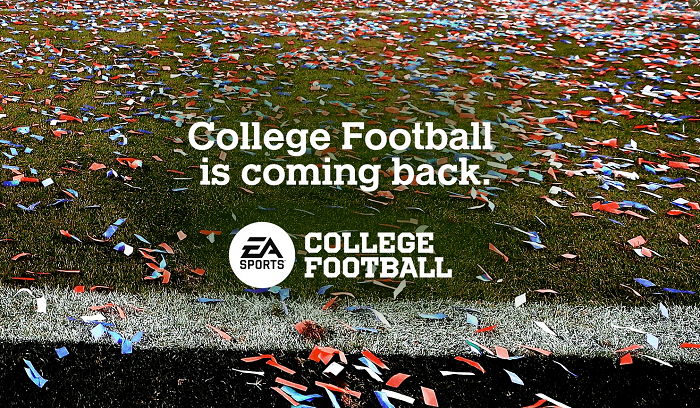 According to a recent report from The Athletic, EA Sports' College Football video game is still "on track" for its scheduled release in the summer of 2024.
This is fantastic news for fans of the franchise that have been without the game since 2013, when NCAA14 became the last installment of EA Sports' college football series.
Earlier this week The Brandr Group, a group licensing company that represents more than 50 programs such as Alabama, Georgia, Ohio State, and Michigan, announced that it was suing EA Sports for alleged "tortious interference," or rather EA has pressured schools to potentially violate their Brandr contracts to opt-in through EA's established group licensing company, OneTeam.
"TBG heard from certain of its Partner Schools that EA was pressuring schools who had not yet opted in to the Game to approve their participation in the Game by June 30, 2023," The Brandr Group alleges in the lawsuit.
"We are aware of the complaint that Brandr has filed, and we don't believe it has any merit," EA Sports said in a statement.
So, despite there being some red tape around the game still, the plan is still for a legitimate college football video game to hit shelves sometime in the summer of 2024, with or without real-life rosters as part of the game. The good news is, if they're not in the game at launch, there is a strong community behind the game that would have realistic rosters uploaded in a matter of days post-launch.
It's okay to get a little excited college football fans, because it appears the video game drought is nearly over.