Big 12 News
Kerr Kriisa Withdraws From Transfer Portal to Remain at West Virginia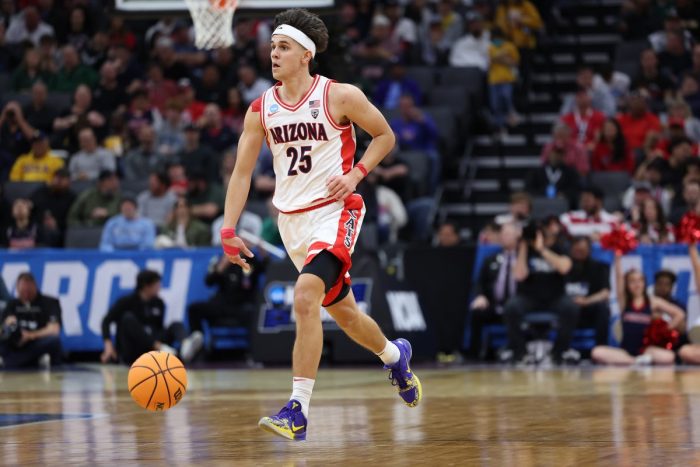 The Mountaineers got some welcomed news on Sunday with Kerr Kriisa removing his name from the transfer portal to stay at West Virginia.
Kriisa had entered the portal in recent days following Bob Huggins' resignation after his DUI arrest in Pittsburgh last week. However, the transfer made his announcement on social media on Sunday.
He was a major addition for WVU this offseason after he averaged 9.9 points, 5.1 assists, and 2.4 rebounds per game last season at Arizona while shooting 37.2% from the field. After his announcement in recent days, he left the door open to returning to WVU, saying, "I will still consider coming back when the new coach is announced. For now, I'm entering the portal, and want to get this figured out as soon as possible."
Well, it looks like the hire of Josh Eilert was good enough for Kriisa. Eilert has spent the last 15 seasons on the Mountaineer basketball staff alongside Bob Huggins, including serving as an interim assistant coach during the 2016-17 season. He was named assistant men's basketball coach in July 2022.
Kriisa was very vocal in his support for Eilert, according to Goodman.
Kriisa, born in Estonia, garnered significant experience last summer at the FIBA EuroBasket event. His national team competed against stars such as Luka Doncic, Giannis Antetokounmpo and Lauri Markkanen. He has two seasons of eligibility remaining.